Happy New Year! Another year of exciting things are coming our way, but more on that later. The Blueberry did not make it up till midnight, but he made it pretty close. My husband, aunt and I did manage to stay up till midnight though I was very tempted to go to bed when the Blueberry did.
Earlier that evening, we went to see the Symphony of Lights, which is an annual event in Howard County put on by Johns Hopkins Medicine and Howard County General Hospital. Running for most of December, it consists of more than 70 lighted displays, some animated and you can walk or drive through the grounds for a fee that benefits the hospital foundation.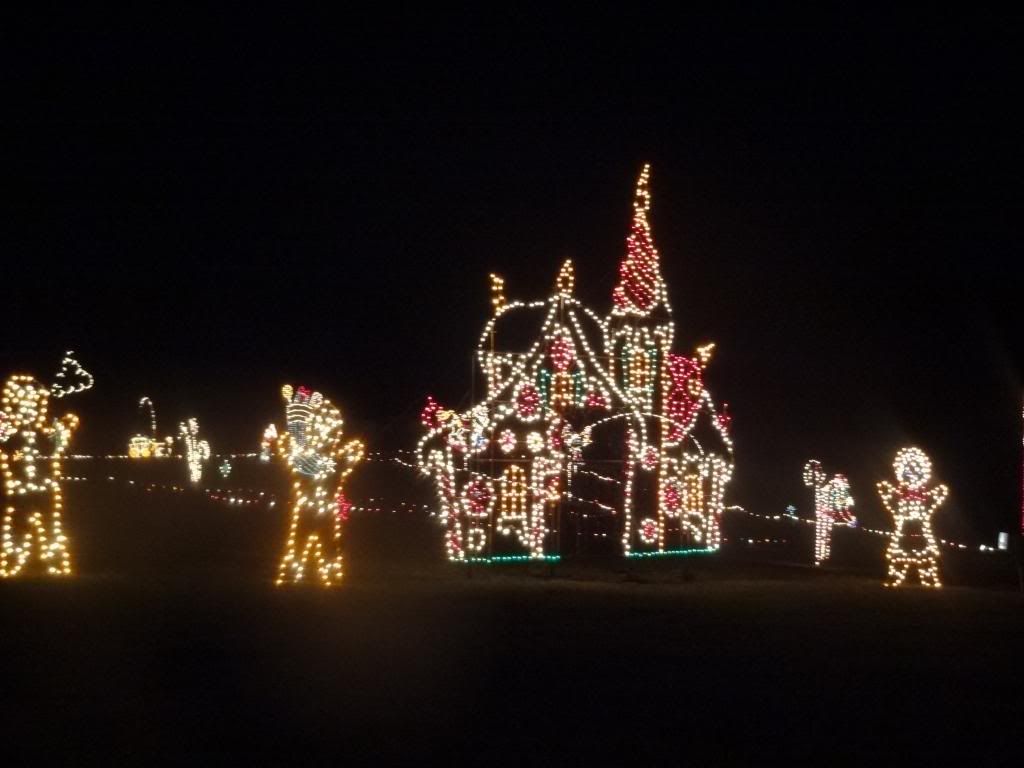 On New Year's Eve a special event called Midnight at 7, targeted particularly at families with young children, was held. There were a few food and other vendors on the grounds and you could walk through the light exhibit with your stroller. The culmination of the evening was a fireworks display at 7pm. Definitely a cute idea, but it was freezing! In the 20s at least, but the Blueberry didn't seem to mind.
My husband wasn't quite as prepared so we bought this cute elf hat for him.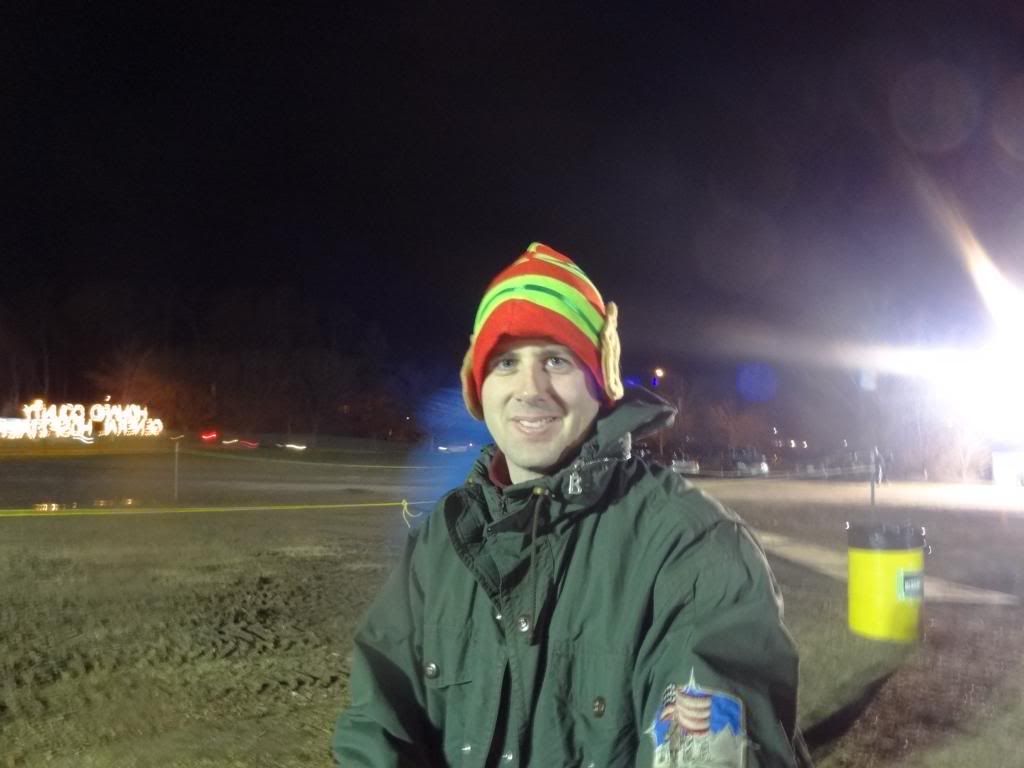 Unfortunately, I didn't take too many pictures because my camera battery died but I did manage to capture one nice picture of the fireworks.


The Blueberry wasn't too impressed but the fireworks, but neither was I. One of these years we'll get brave enough to take him to see the big show on the Nation Mall. One of these days...maybe when he's old enough to drive.
Happy New Year to you and your family. Best wishes for a healthy and happy 2014!