Today was our seventh wedding anniversary. Thanks to my auntie's generous offer to babysit, my husband and I went out for a nice dinner sans the Blueberry. When we returned home, since we were all dressed up and the Blueberry was still awake, I decided we should take a nice family picture with the tree in the background.
It turned out quite nicely right?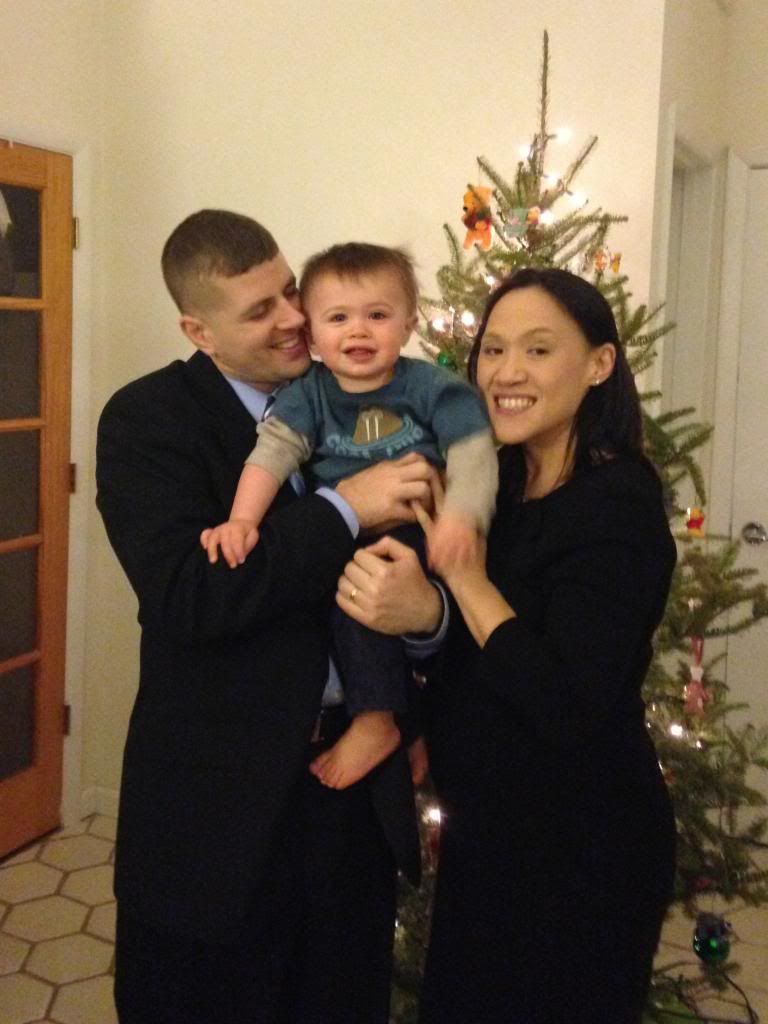 However, it took about 50 shots to get one just right because the Blueberry wasn't really in the mood.
First he just wanted to look at the tree.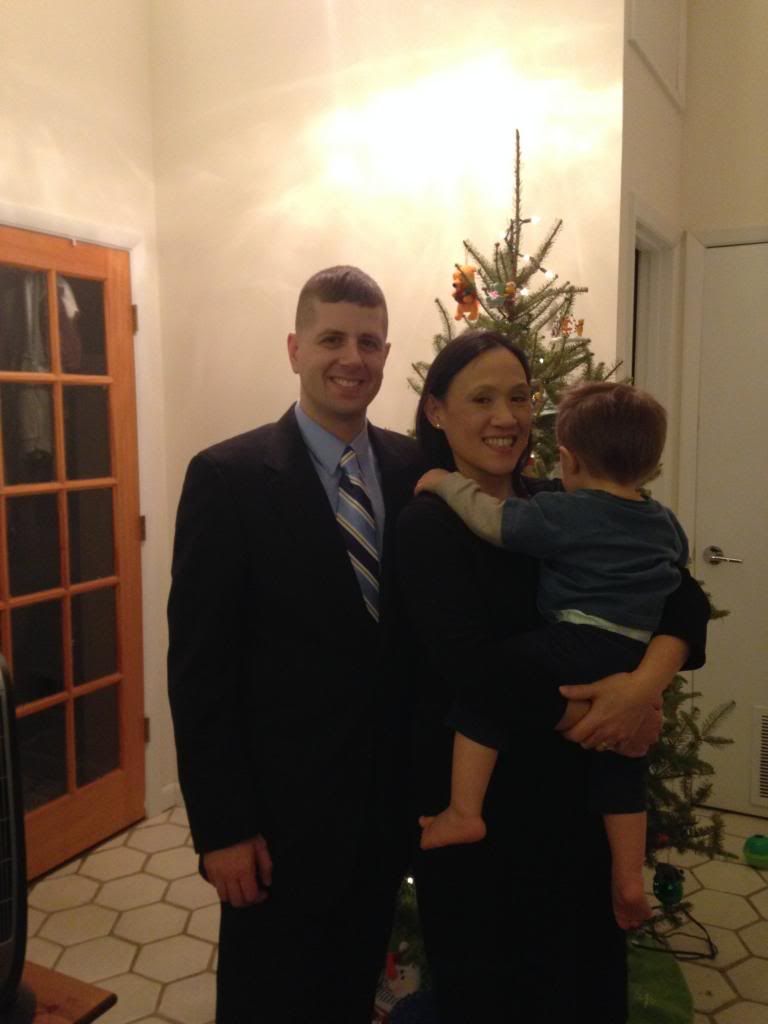 Then he decided he was tired.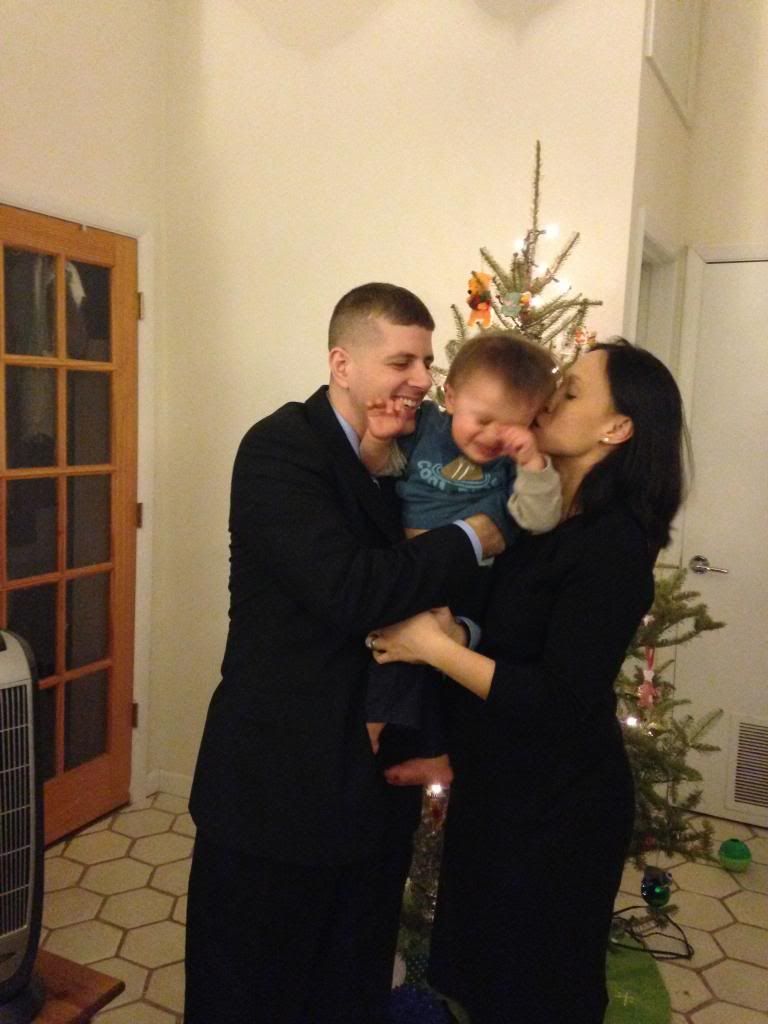 He wanted to thrash about a bit.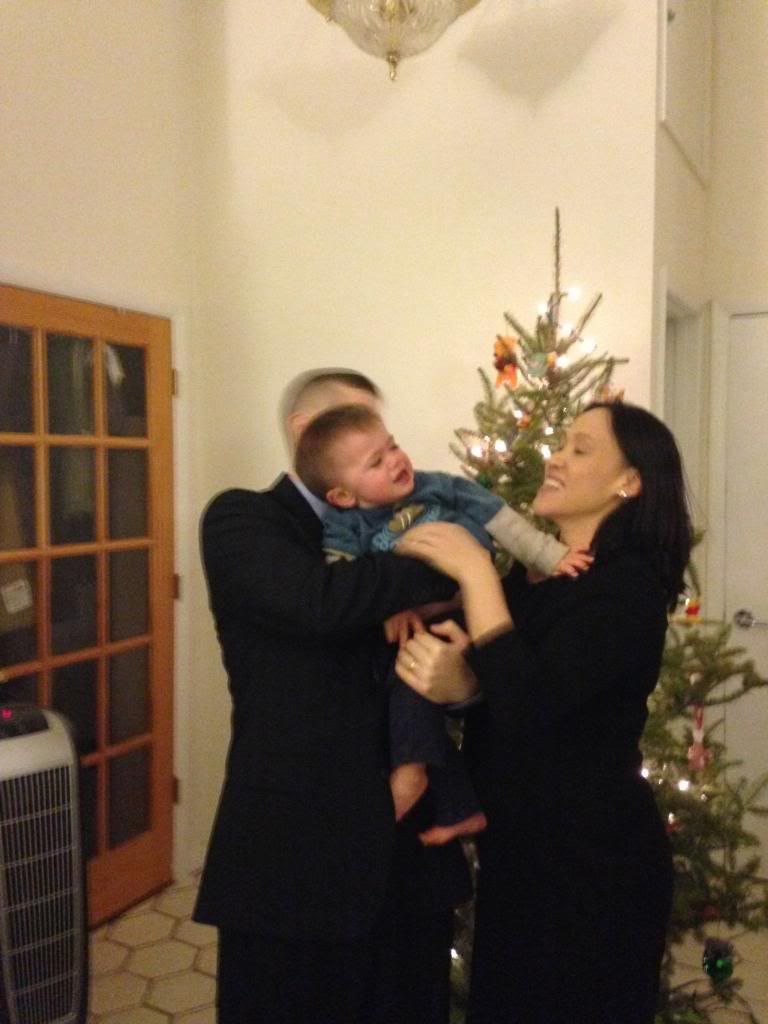 And by a bit, I mean a lot.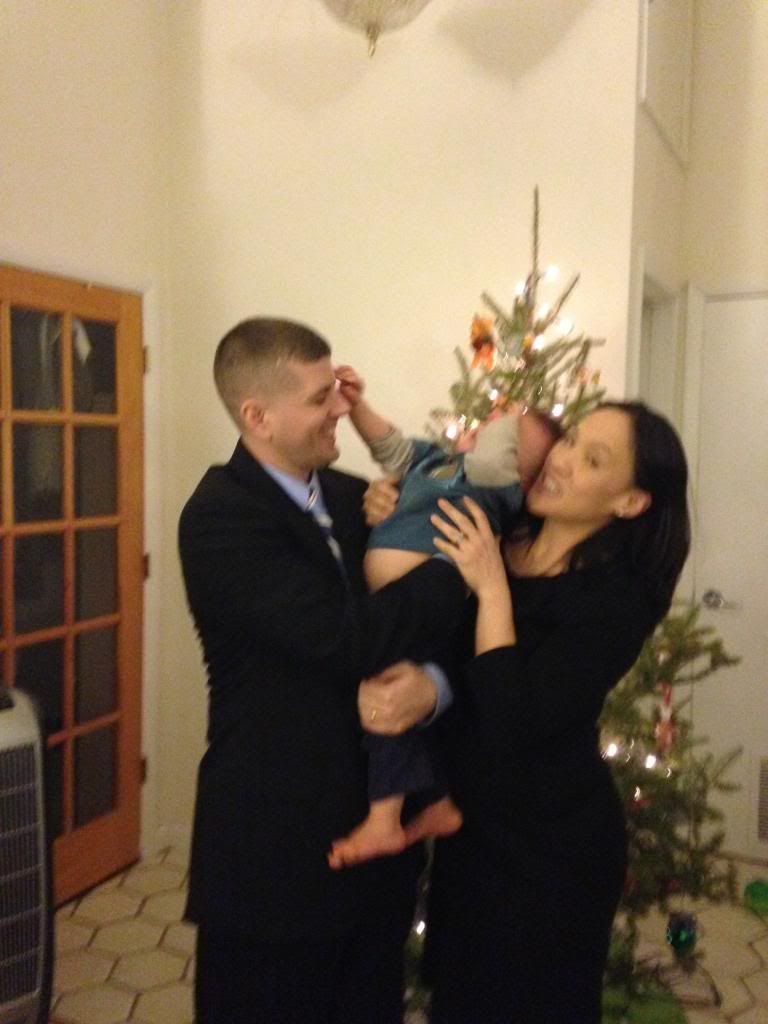 Then we were back to tired.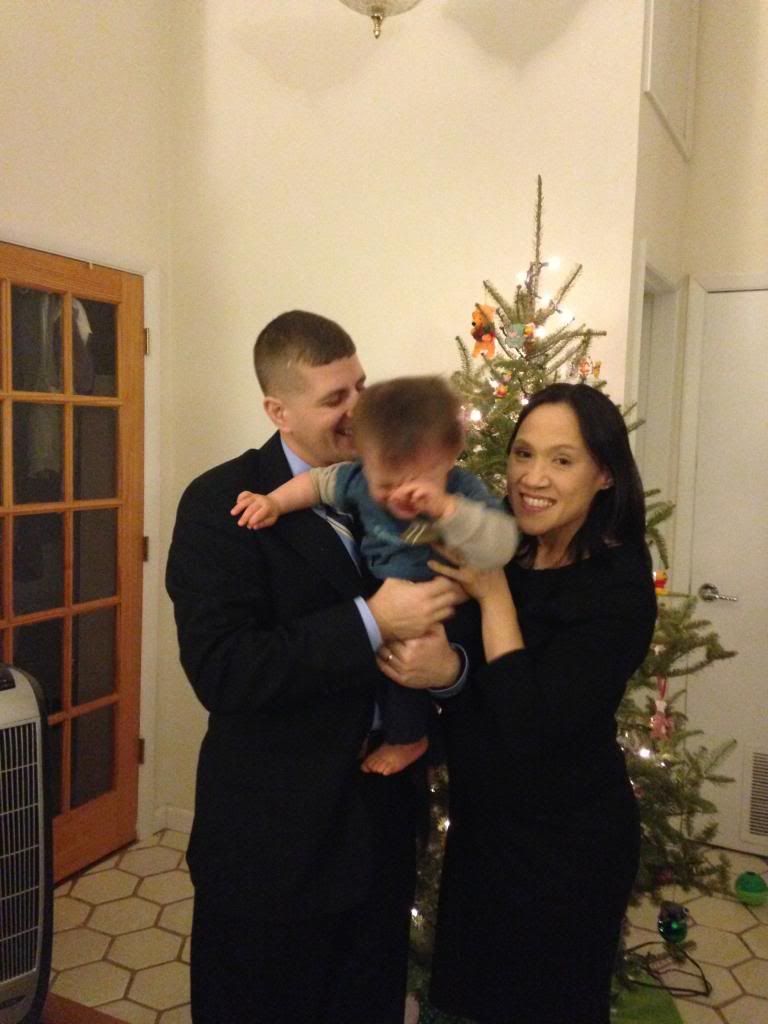 Finally, just as we were about to give up, he looked up and smiled.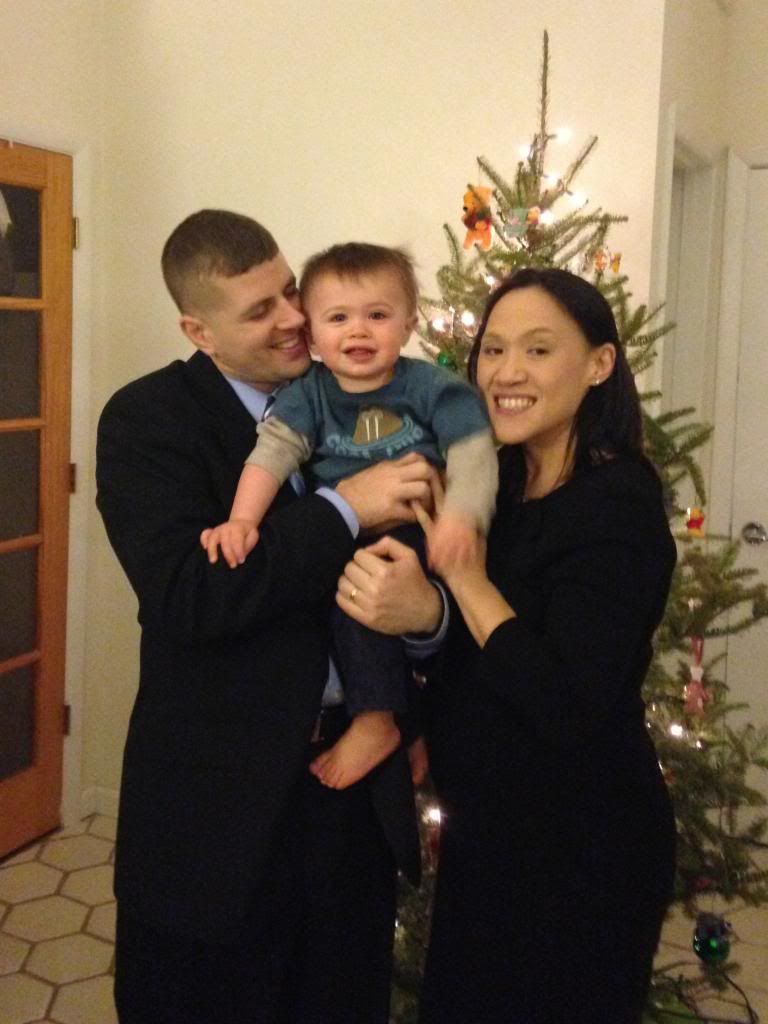 Thank goodness. Time to call it a night.