Sorry, I was certain I posted this on Monday, but I guess not....
This week the Blueberry weighed in at 17 pounds, 6.5 ounces. I just measured him and he's approximately 26 inches!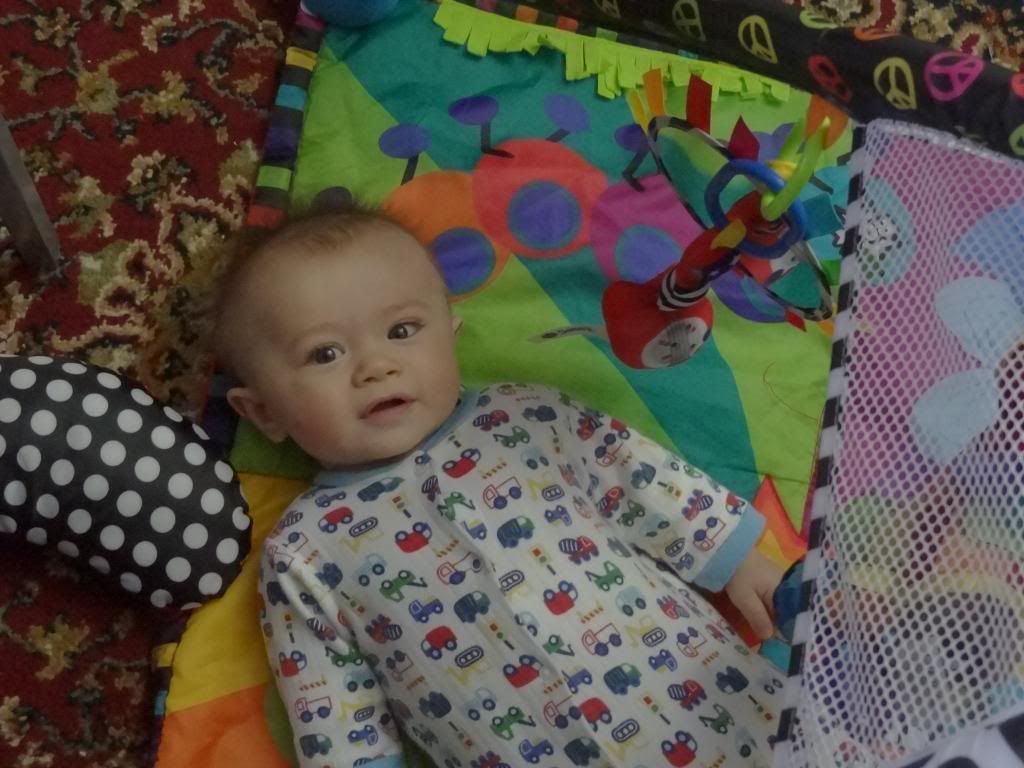 He'll be 25 weeks tomorrow and is a week and a half away from his 6 month birthday.