I know I still have to post pictures from Christmas, but I couldn't wait to share these. Today, the Blueberry and I played in the snow! There wasn't not much, but it was real, freshly fallen snow.
Daddy did not join us, but he helped the Blueberry get ready in his navy blue (of course!) snowsuit from Grandma.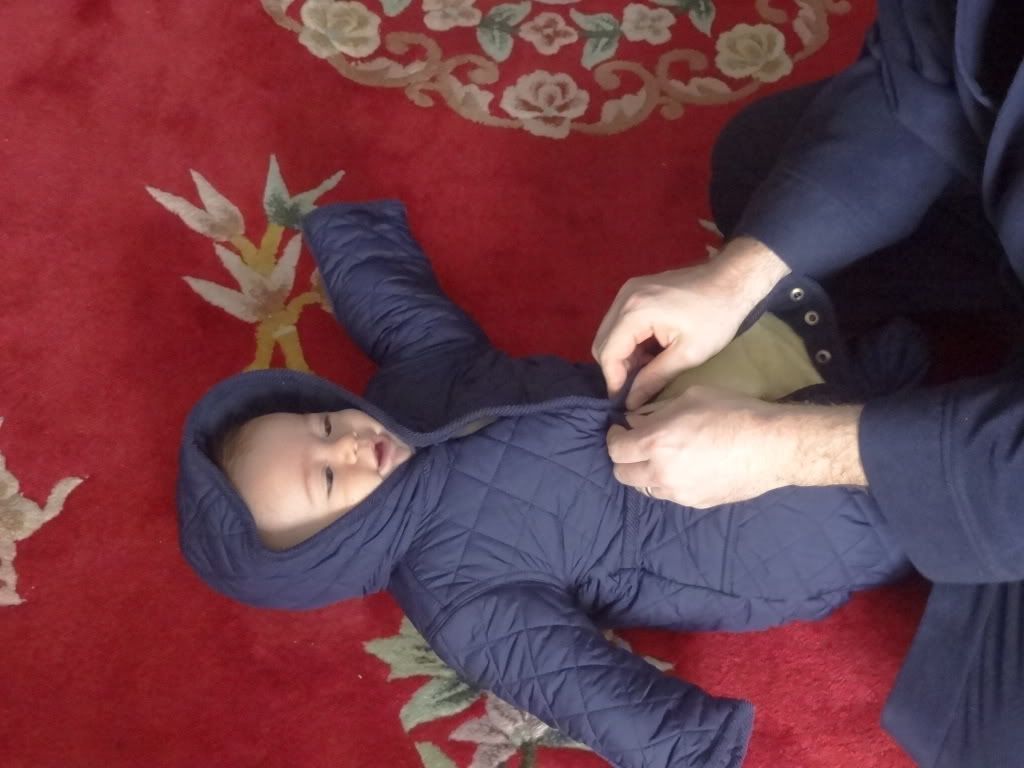 The Blueberry didn't quite know what to make of the suit.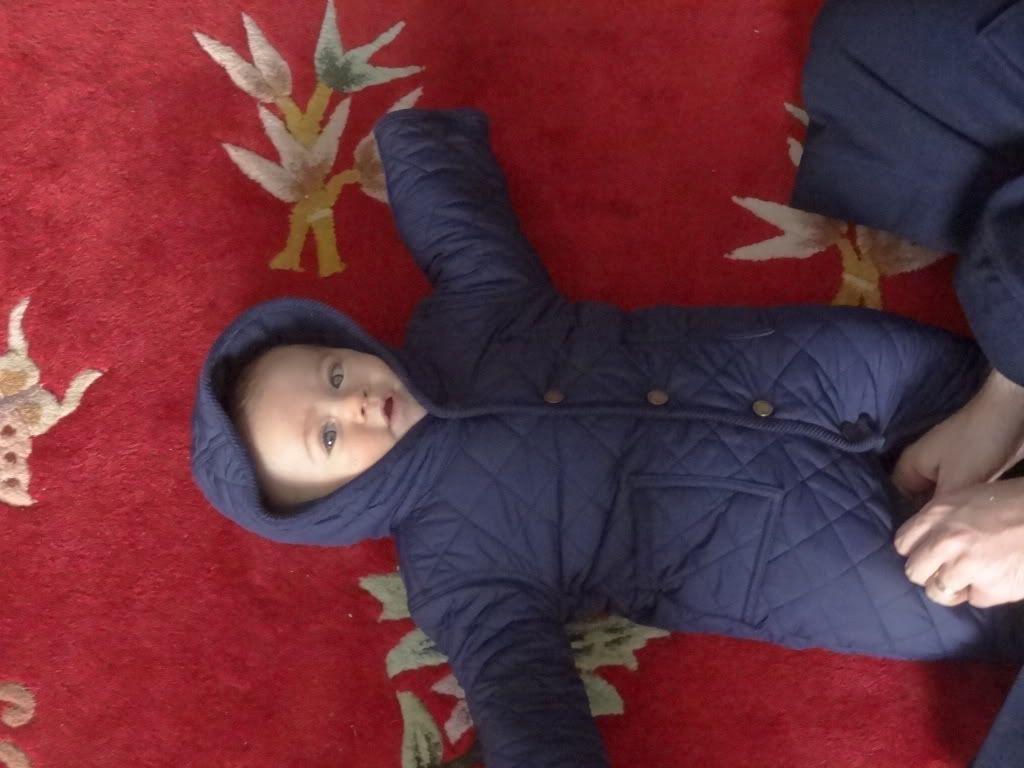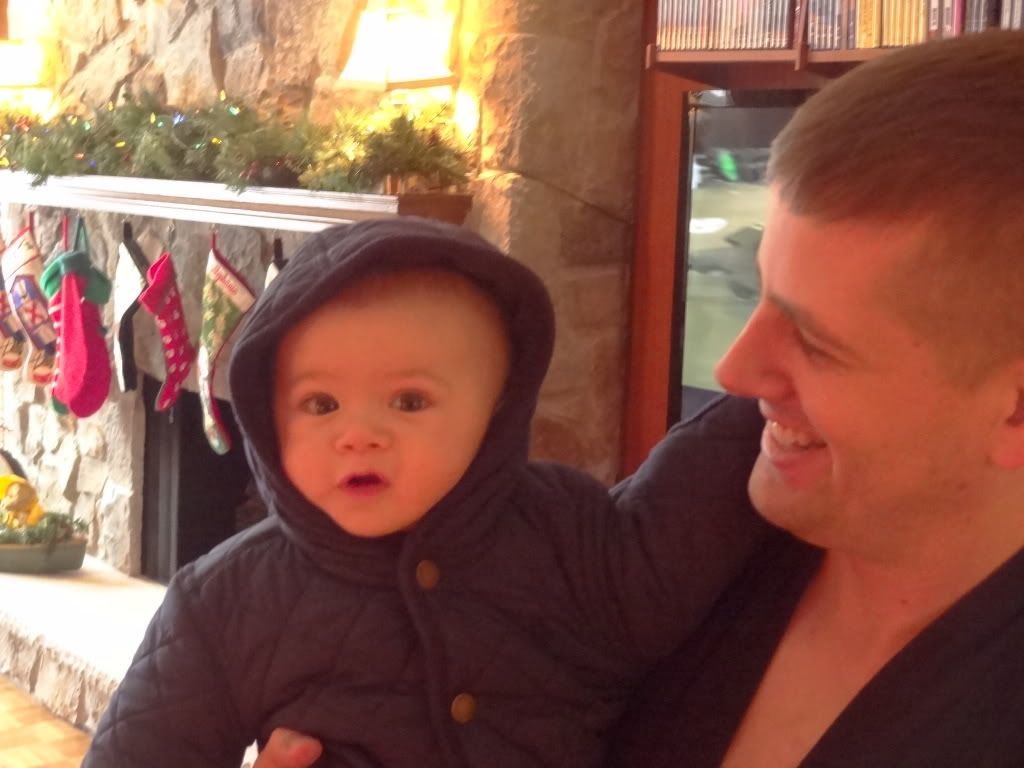 He seemed intrigued by all this fluffy white stuff.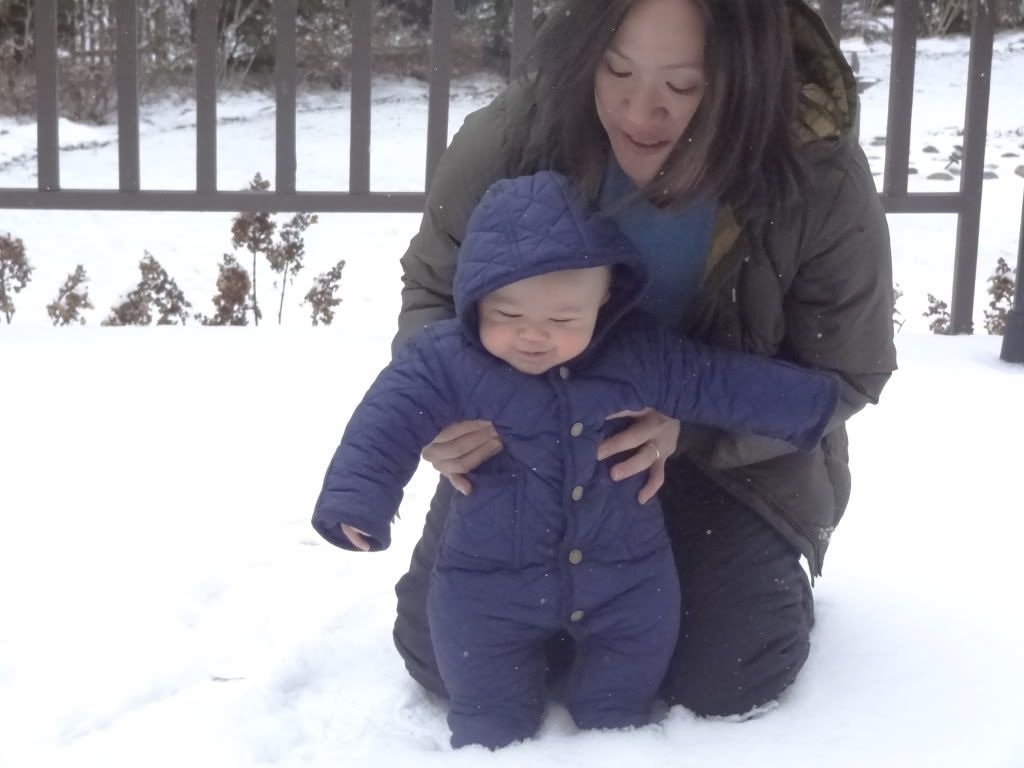 Mommy! Isn't it time to go inside yet?