Hmmm, these are only about 4 months late being posted. I started this post in early January, but somehow just never finished it. These pictures are from our Christmas visit at the grandparents'. My auntie braved the cold and flew in from Hawaii to spend time with us. In addition to the excitement he had on
Christmas day
, the Blueberry was extremely busy during his Christmas vacation.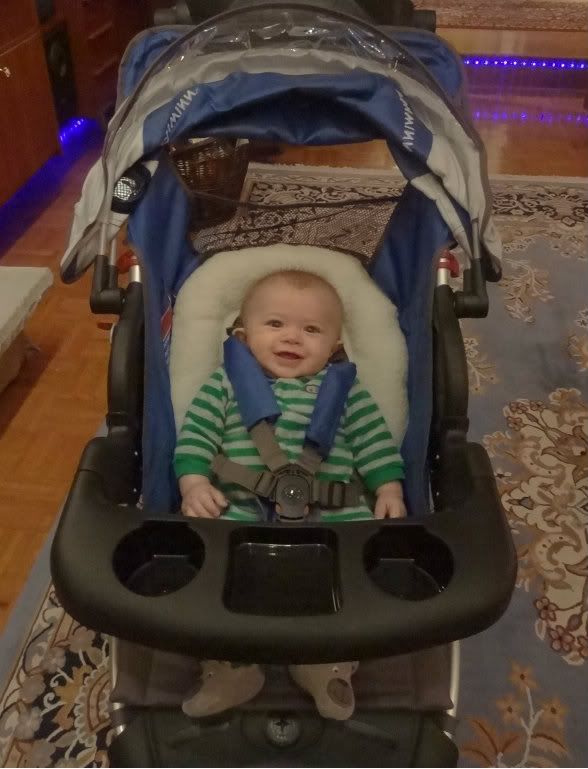 He went for a spin around the living room in his new jogging stroller, which was built by Grandpa.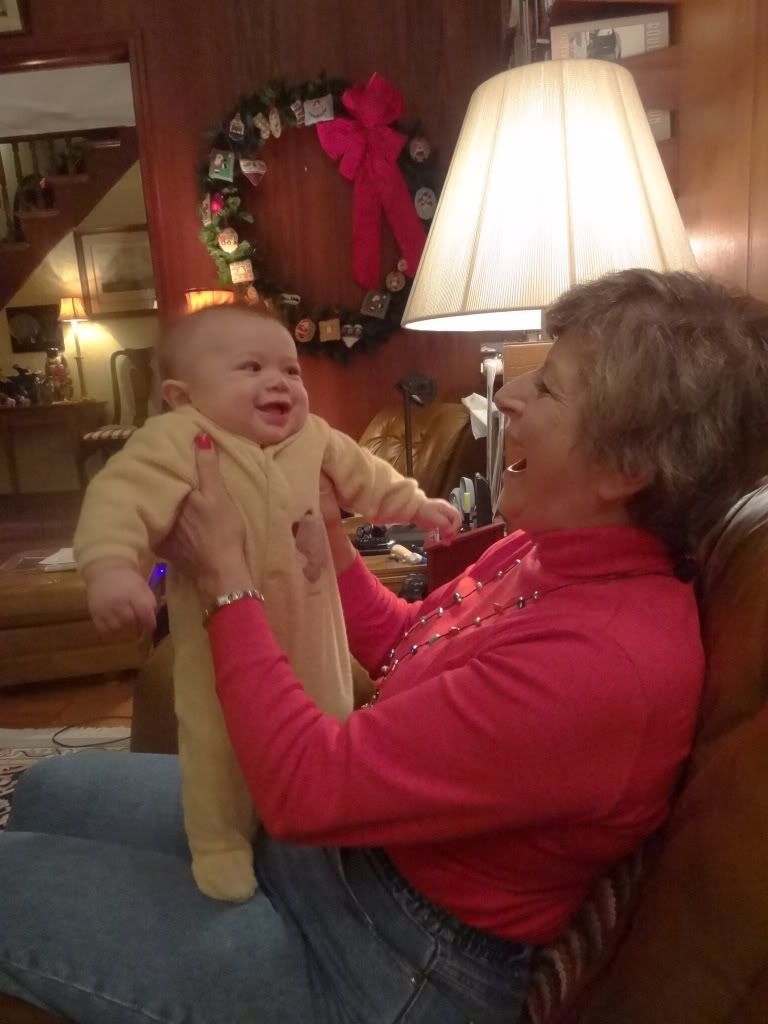 He played with Grandma.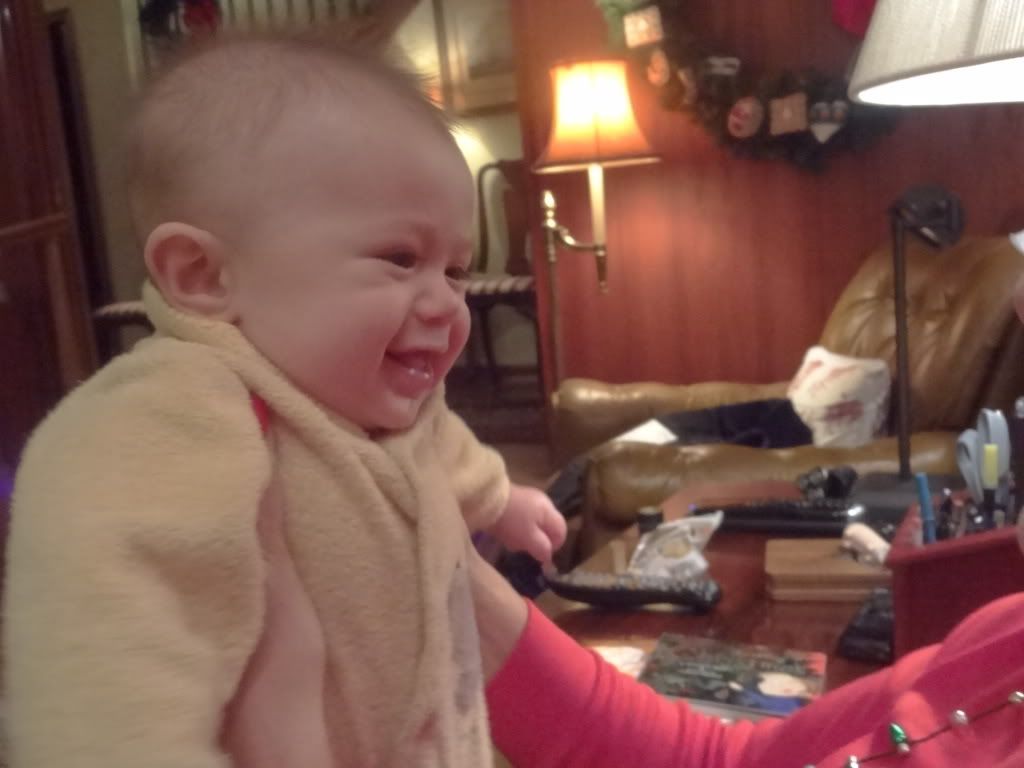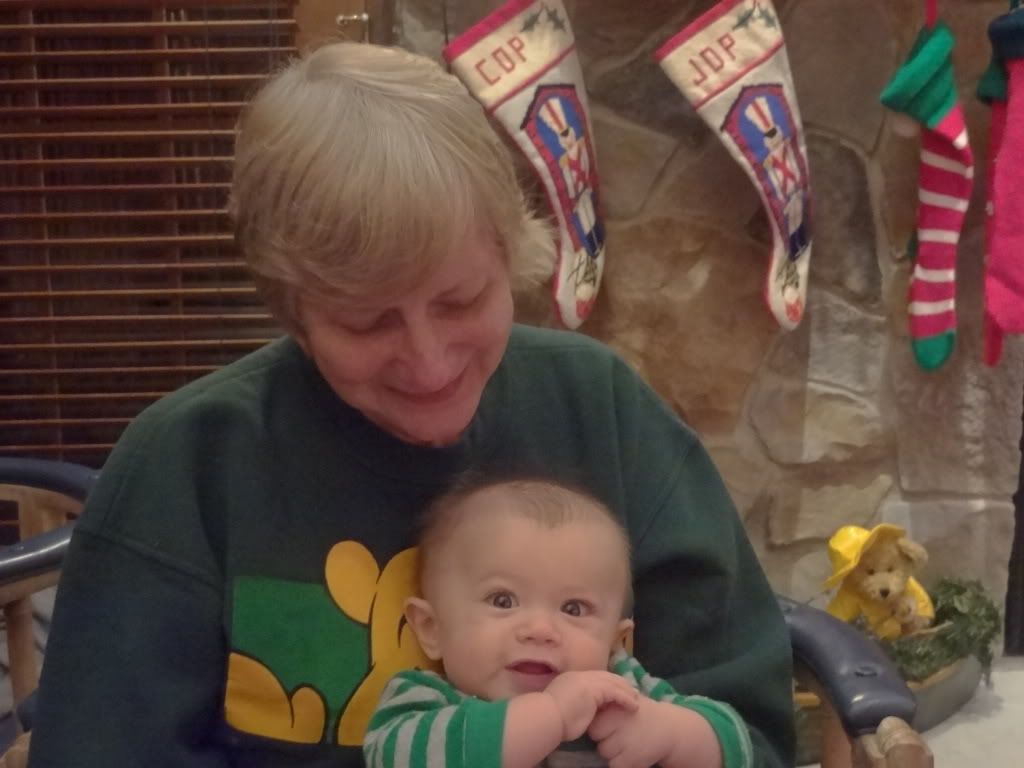 He played with his Auntie.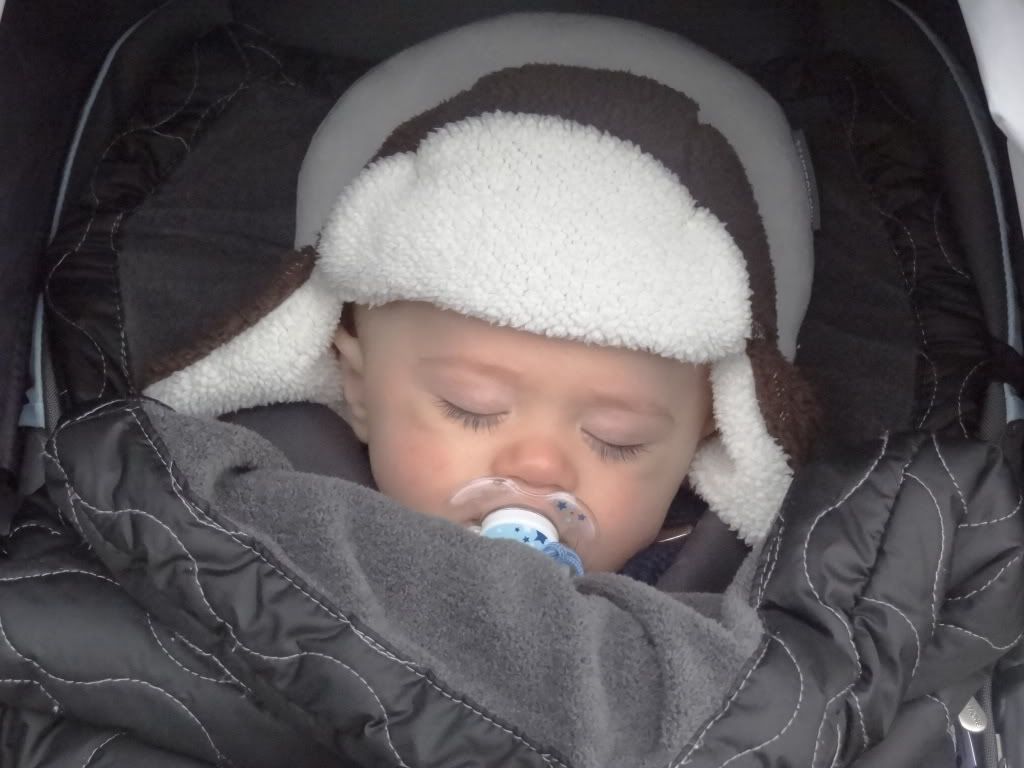 He napped during a brisk walk around the neighborhood. Isn't he too adorable in his little fleece hunter's hat and JJ Cole BundleMe?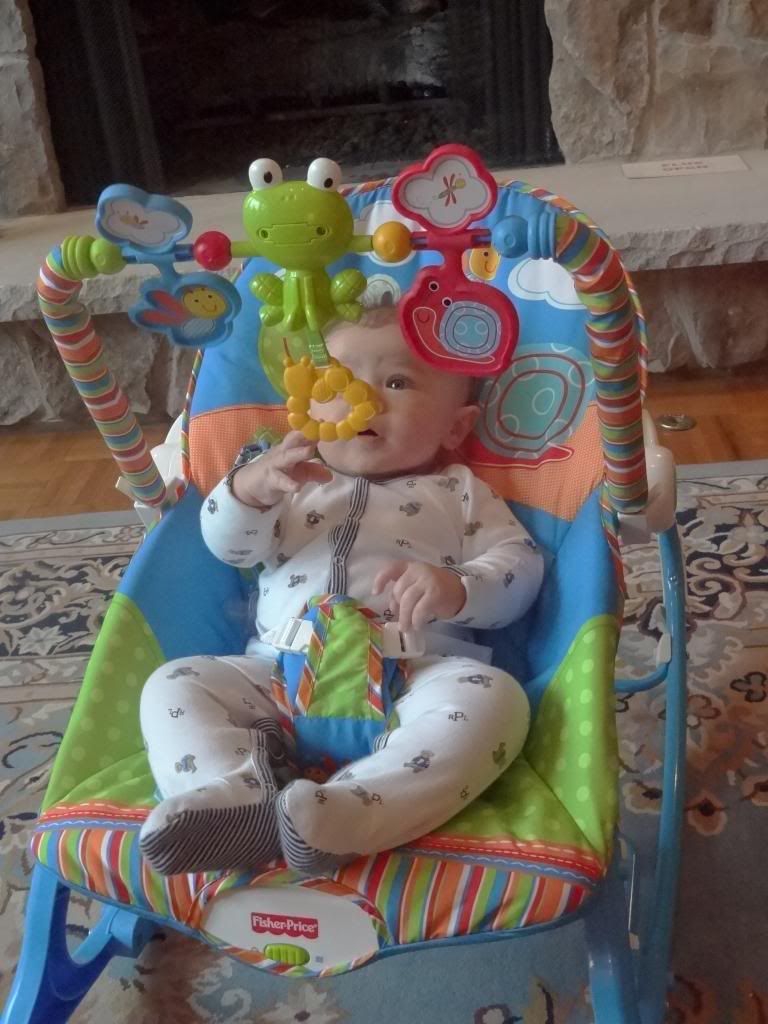 He also got this nifty rocking lounge chair (aka another place to nap) from his Uncle.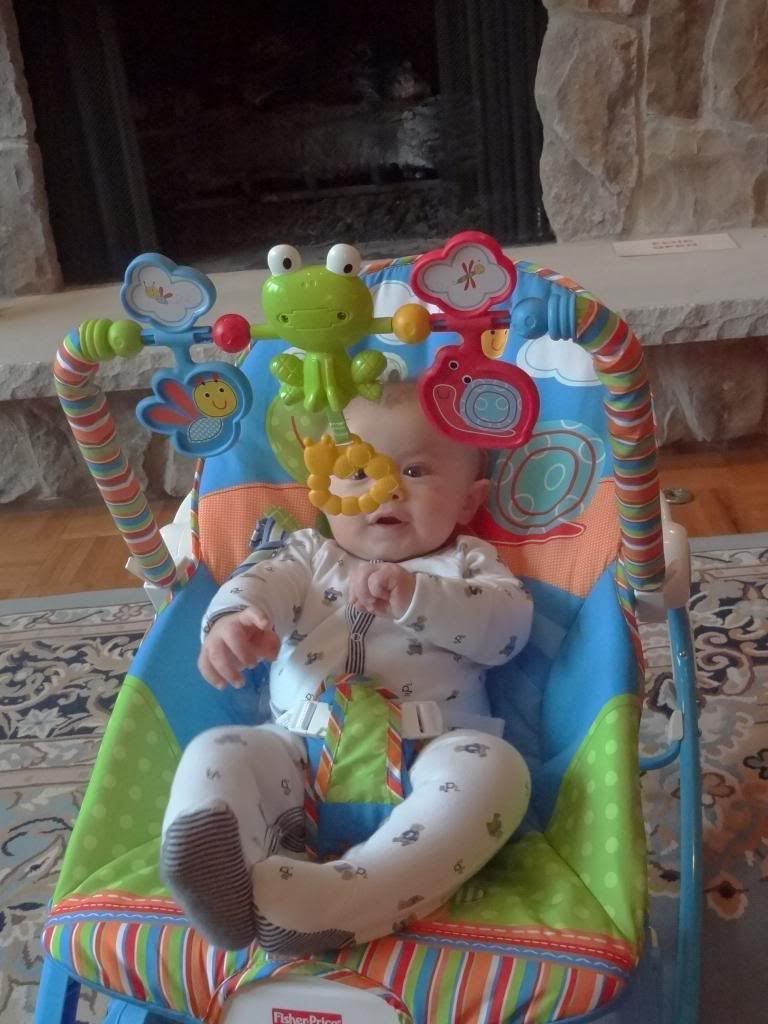 The Blueberry was extremely fascinated by the froggy.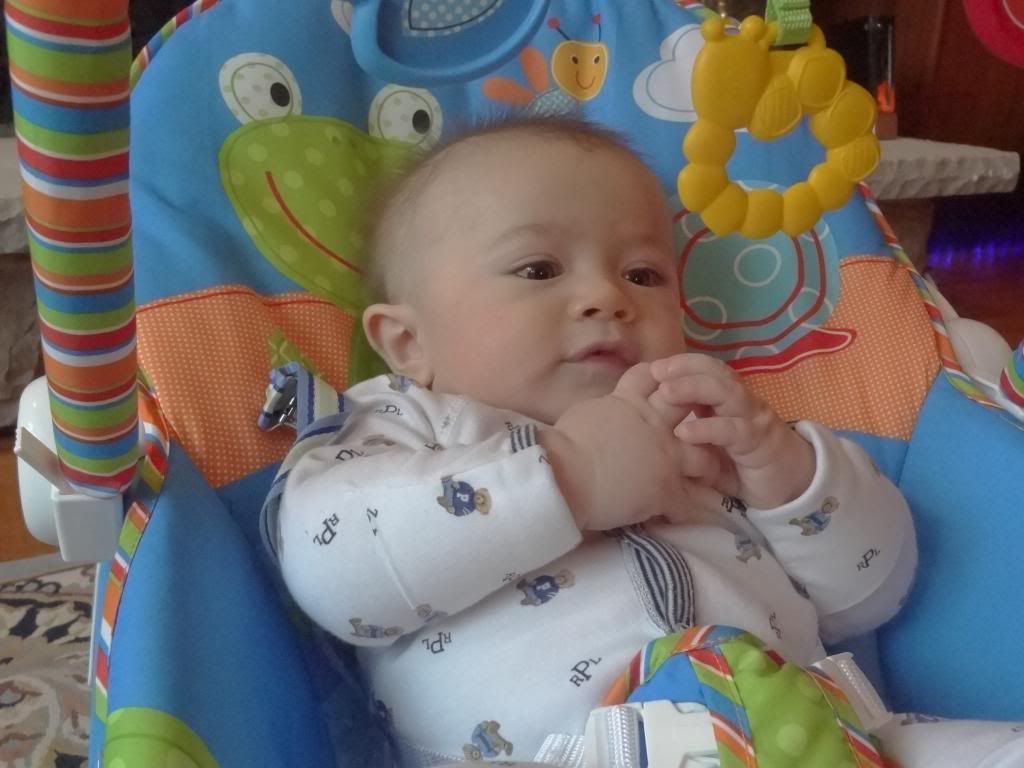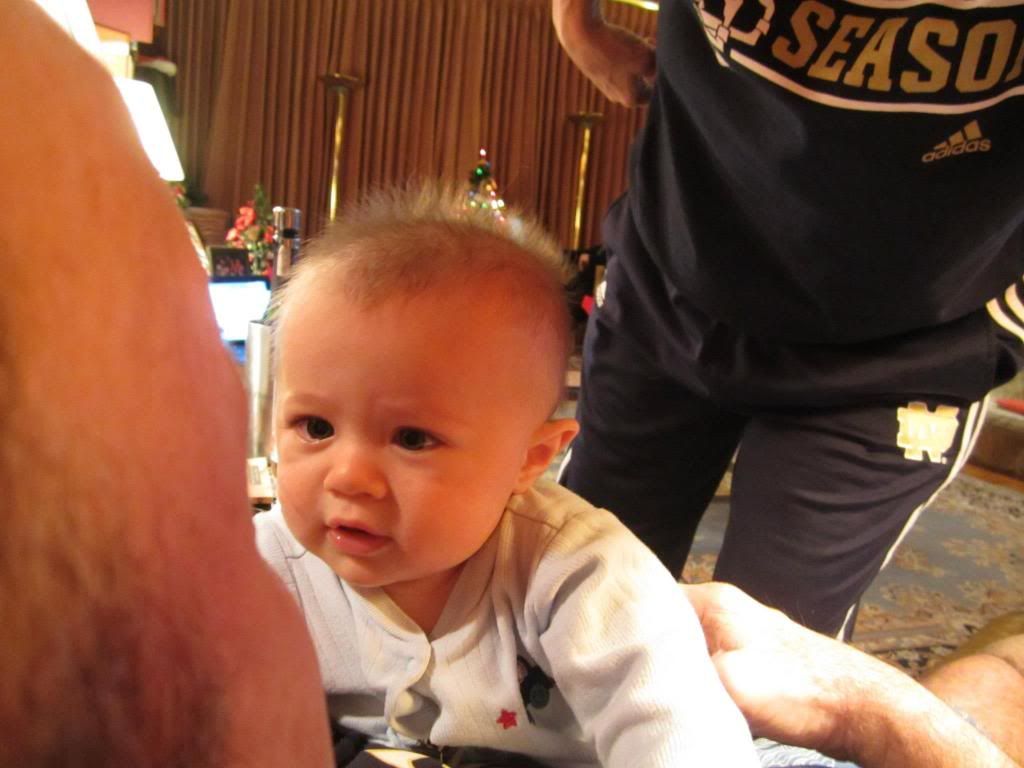 On New Year's Eve, the Blueberry finally got eye to eye with Grandpa.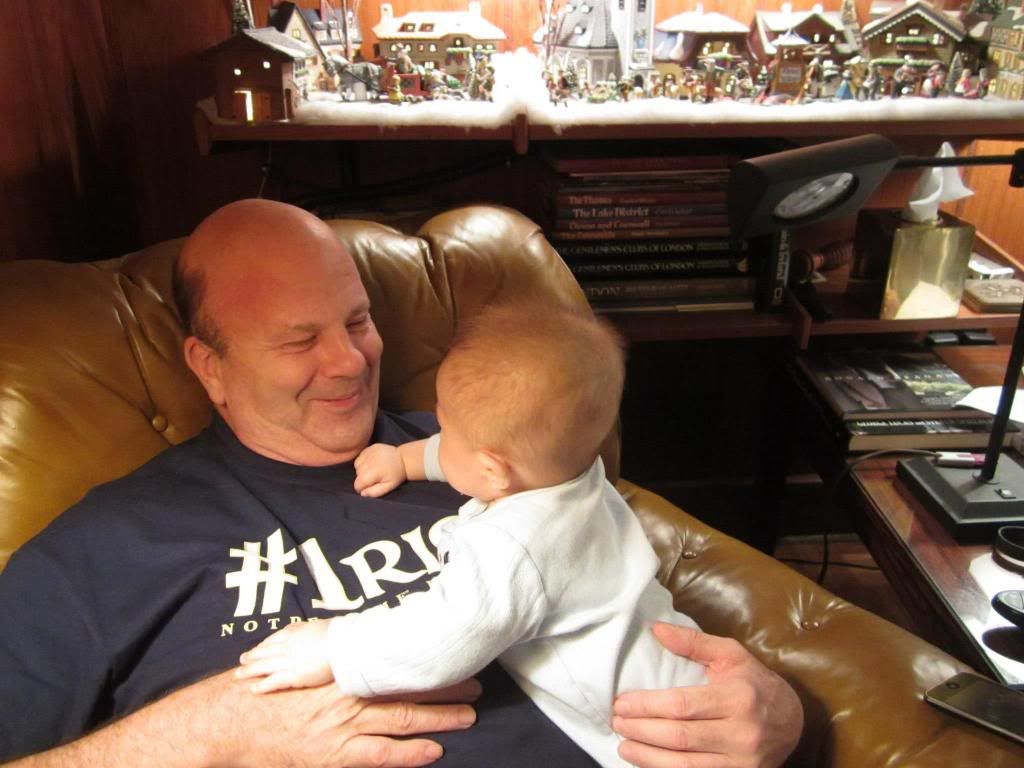 I'm not sure who amused who more.