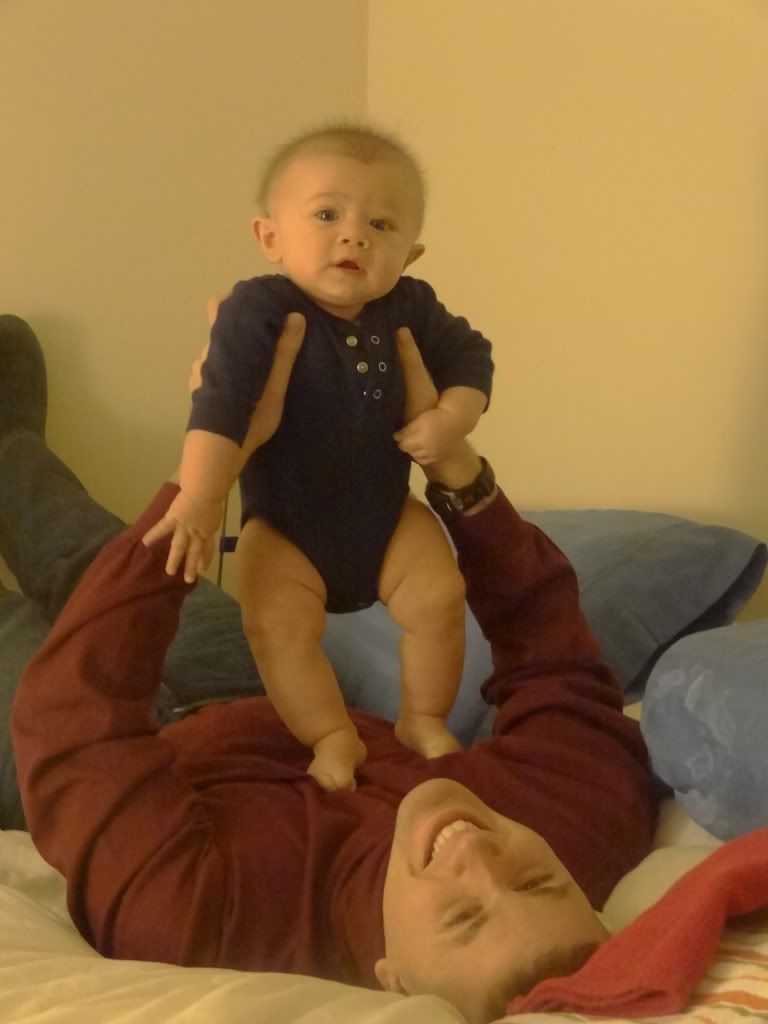 Apparently I'm officially a Hippie Naturalist Mom. Or whatever the appropriate pejorative expression is. We're a breastfeeding, cloth diapering, and (planning on) homemade organic baby food-making family. We're chemical-lite, though not chemical-free. Heck, even though I'm opposed, my husband is advocating home schooling. Geez, from that description we might as well live in California, recycle every scrap of trash, and have loud bumper stickers proclaiming our proclivities all over our car. But darn it, we're really not extremists. Nor are we particularly unusual. We're simply attempting to do the best for our baby that we can.
My baby has been exclusively breastfed for all but one day of his 5 months of life, but I don't do it for the health benefits or to bond with my child. Rather, it's simply much more convenient not to have to mix bottles of formula in the middle of the night or spend hundreds of dollars on powder when breast milk is free. Moreover, the gas and poop smell a lot better than formula fed babies. Finally, I have an irrational fear of what's in formula stemming from the Chinese formula scandal of not too long ago. I'll buy the current hype that breast milk is healthier for the baby, but I'd probably breast feed even if it weren't en vogue. I have the luxury of staying home with the Blueberry and don't mind waking up in the middle of the night if need be.
I'm planning on making all of the Blueberry's food because I prepare practically all of our food--it simply doesn't make sense for my baby to eat out of a processed jar when we're eating fresh food. Why organic? That's simply to compensate for what benefits good jarred baby food does have and to avoid excess nitrate.
I cloth diaper during the day but the Blueberry wears disposables at night and when we're out and about for longer than a couple of hours. I buy cloth diapers based on fit, features, and looks--not based upon where the cotton is grown or where the diapers are made.
A more dedicated "natural mom" would call my efforts half-assed. On the other hand, if you haven't raised a child in 30 years, are childless, or just never considered doing anything more than the ordinary, I'm extreme. Or plain nuts. All of that may be true, but it's what works for us for now.