The Blueberry and his Mommy hate, hate, HATE rompers. What I call a romper is a one-piece body suit with short sleeves and little shorts.
(Note: Ralph Lauren calls them "shortalls" which I think is a wannabe preppy name and does not pass the required cuteness threshold.)
The shorts are fastened with snaps, so the garment opens with the ease of a onesie. That's the theory anyway but they just do not work for us.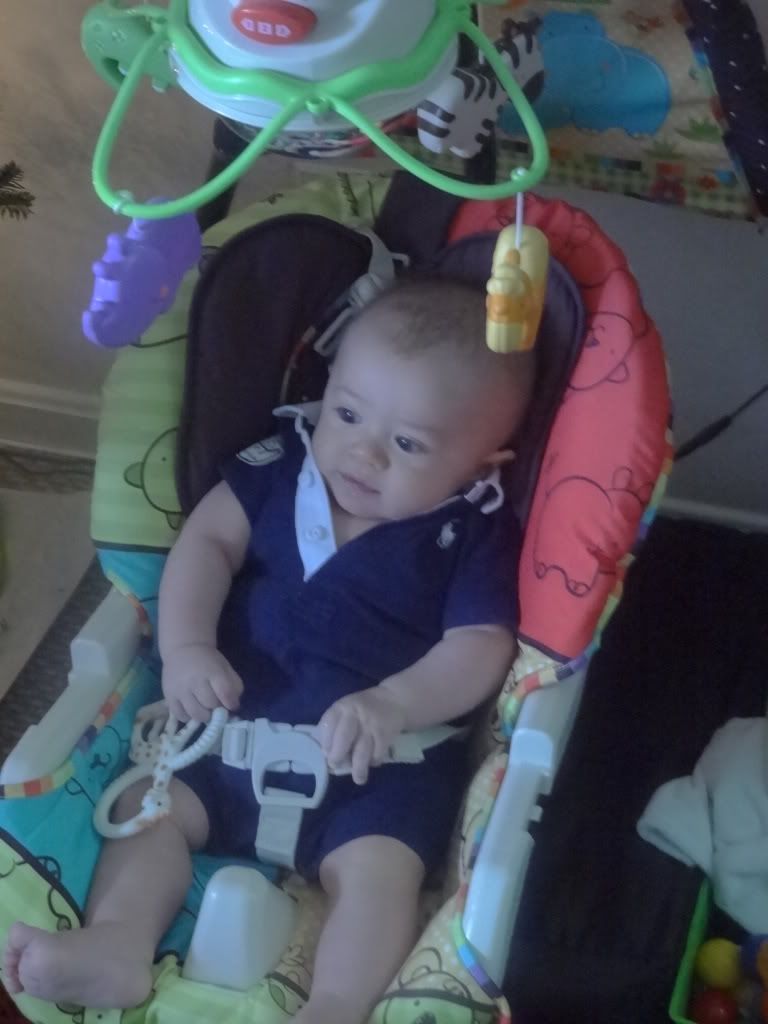 Yes, I know the Blueberry looks adorable in this one by Ralph Lauren but it was a total pain to get him into it.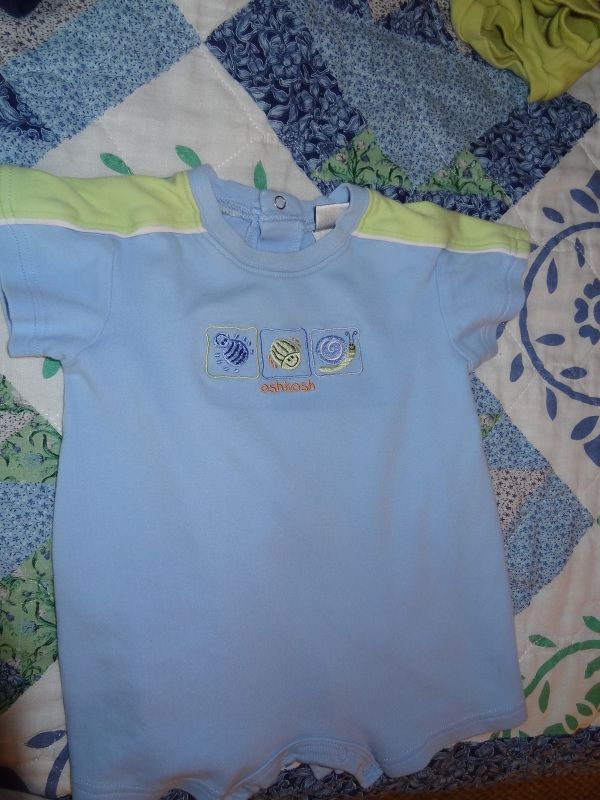 He's also worn one by Gymboree which we hated also.
Both rompers are awkward albeit in different ways. The material of the Gymboree one seemed too stretchy and it looked like an unattractive dress at times. The RL one has a stiff collar (like khaki work pants) and doesn't have enough give in the body.
I suppose these things might work best for crawling babies. I could see the long torso of the piece being comfortable when on all fours. However, at 3-months (which is the size of both garments) few, if any, babies crawl. Thus, for the moment no more rompers for the Blueberry.

But isn't this White Sox one too cute?