As the Blueberry's first Christmas quickly approaches, the days get busier and busier. We'll be spending the holiday with family and friends in Chicago--yes, another road trip! Still, we had to have a touch of Christmas at home.
Well, maybe more than a touch.

Yes, it's a real tree. So long as I'm able, we'll always have a real tree. There's nothing like the smell of pine to make it feel like Christmas--whether there's snow on the ground or it's 80 degrees outside. When the Blueberry gets little bigger, we'll head to a tree farm where we can cut our own.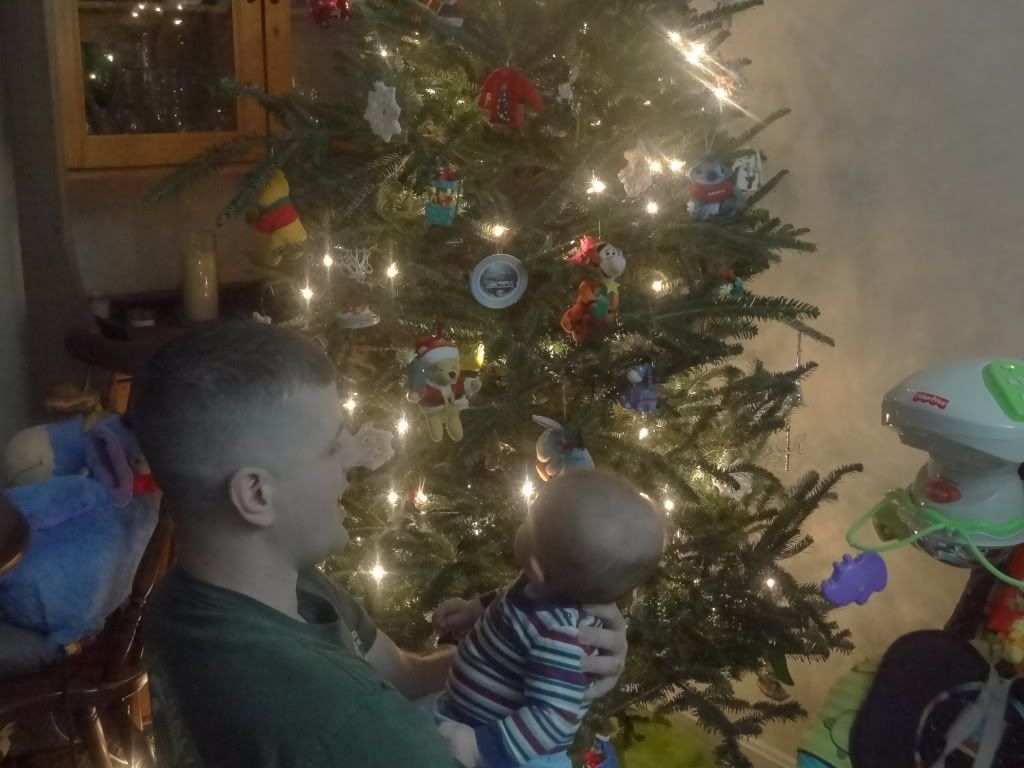 The Blueberry loves the Christmas tree. I'd like to think it's because he's sharing my love of them and getting into the holiday spirit but it's most likely on account of the lights.

He can stare at it for ages.

Guess which is his favorite ornament? Pooh, of course!
Tonight we'll open our presents so we can get on the road early tomorrow. (Naturally, we had to have our first Christmas as an expanded family at home. I prefer the more intimate setting as opposed to the chaos with the extended family.) Wrapping still has to happen, which is why you don't see any presents under the tree yet. The Blueberry has a "Baby's 1st Christmas" Santa hat, but unfortunately it's a very tight fit so it's more of a soft toy for the Blueberry. Look out for a super cute outfit or two.
Hopefully, I'll get a post in over the weekend but if I don't, we wish everyone a very Merry Christmas filled with family, friends, good health, and happiness!