The Blueberry had a smashing first Christmas. He was absolutely adorable in his various Christmas outfits (there were 3), was fascinated by the holiday lights and decorations and received a ton of loot. Most of the toys were quality ones which will further his cognitive development and foster motor skills--plus, most were super cute. Only a couple were age-inappropriate and will have to be shelved for a couple of years. Surprisingly (and happily because he has a ton in the 6 months age range) he didn't receive many clothes but the handful he did receive were cute and looked comfortable.
The day began with him suiting up in his adorable Baby Santa costume. (Daddy has become surprisingly skilled at dressing the Blueberry.)

I feared the outfit would be stiff and too warm, but he wore it comfortably for all of the morning.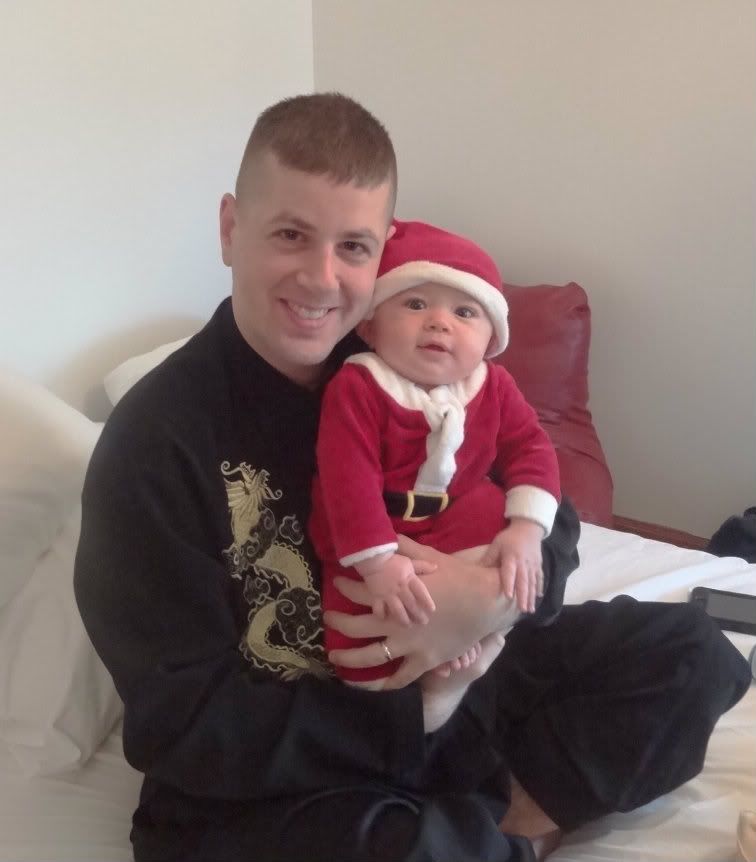 Baby Santa's stack of presents was taller than he is.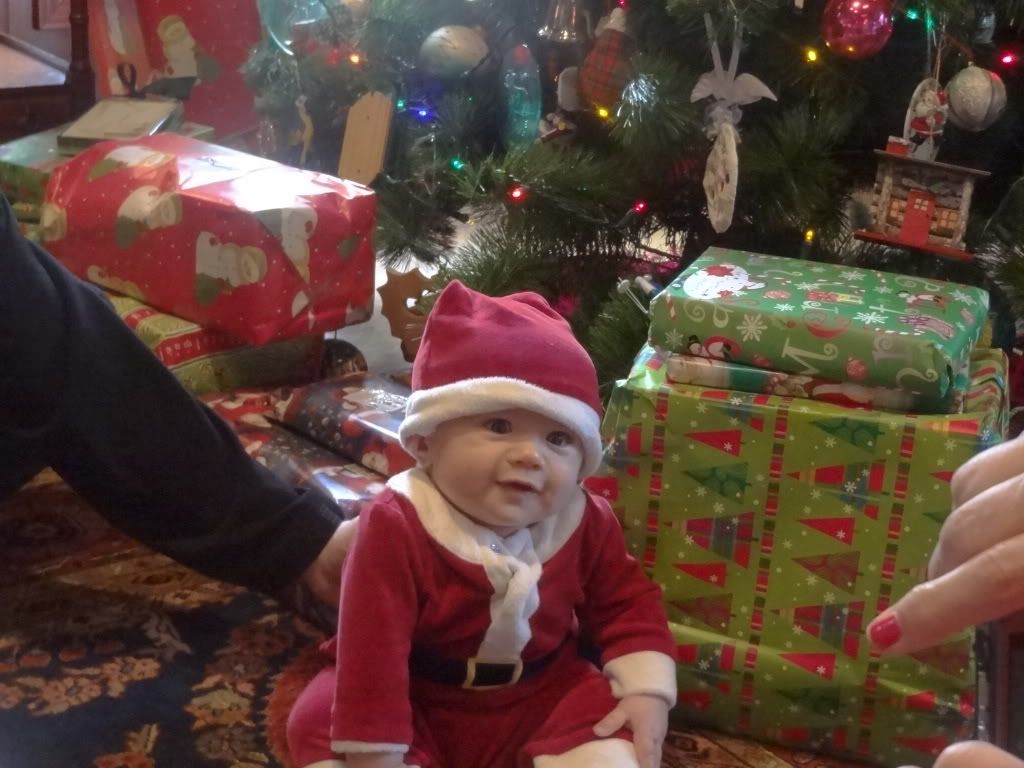 The proud grandparents. (The Blueberry's Grandpa's tradition of bunny-ear family photos is quite renowned.)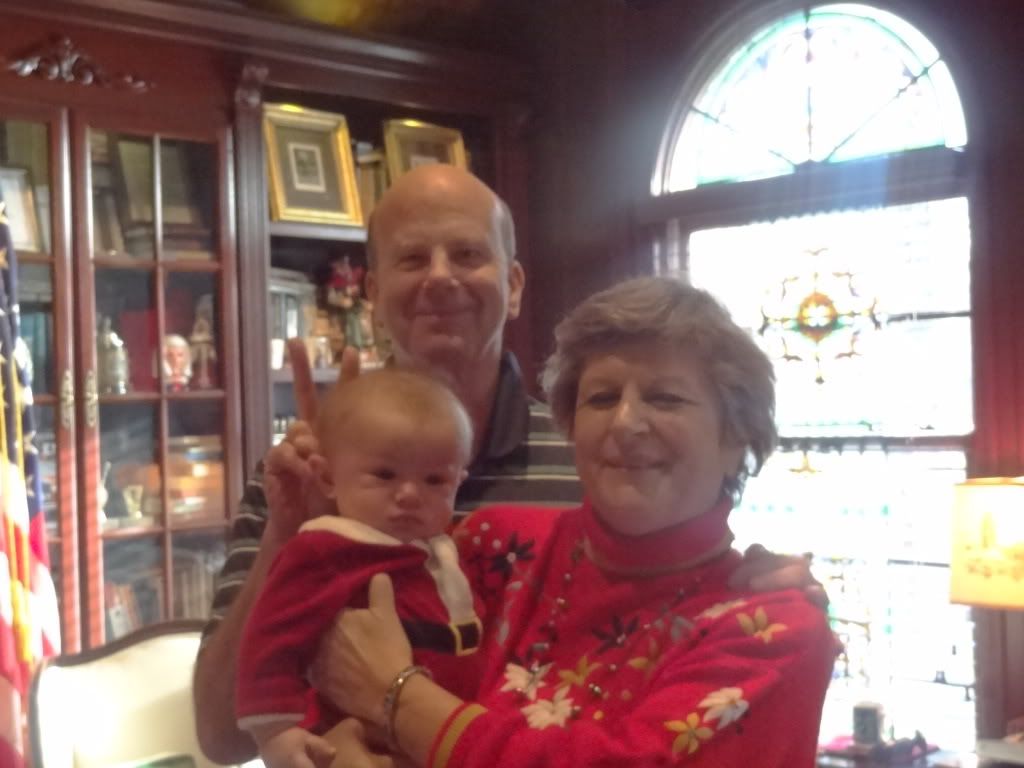 The Blueberry may have been a bit overwhelmed by all his goodies.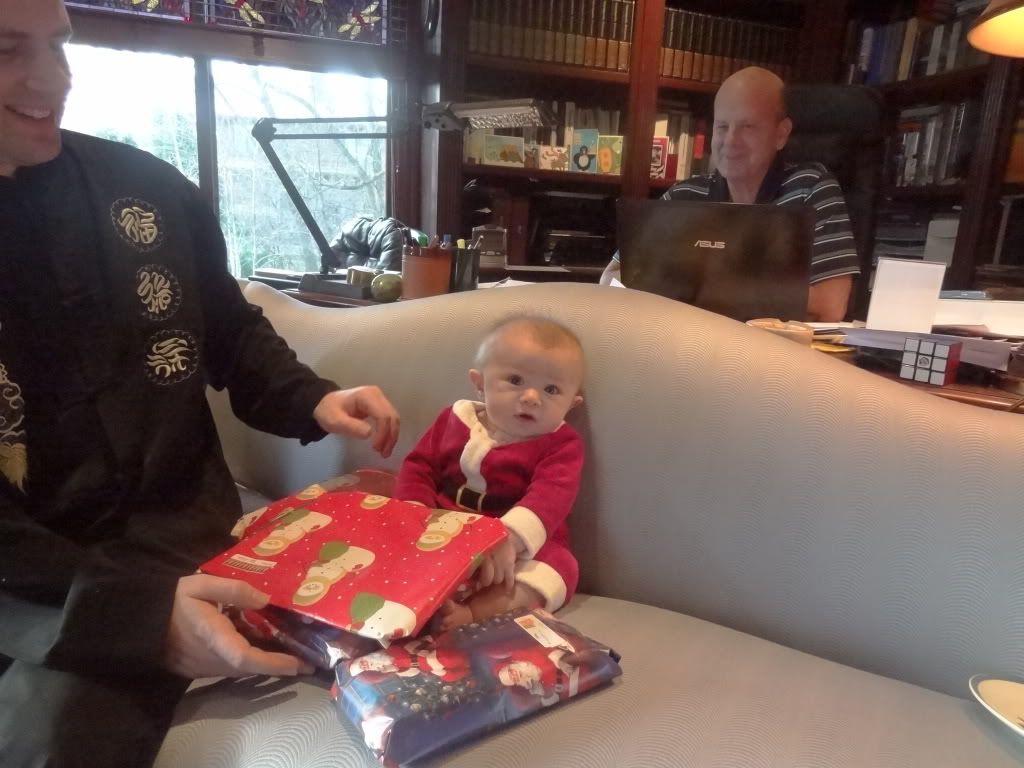 Daddy had to help him open a few.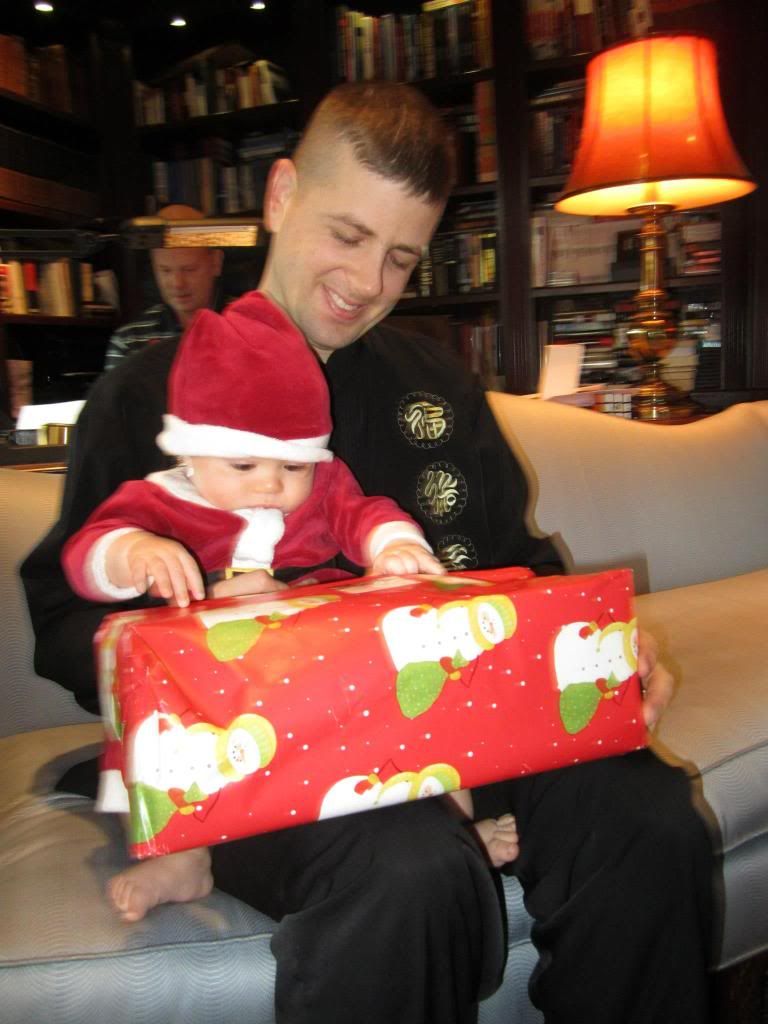 This multi-legged guy was a hit.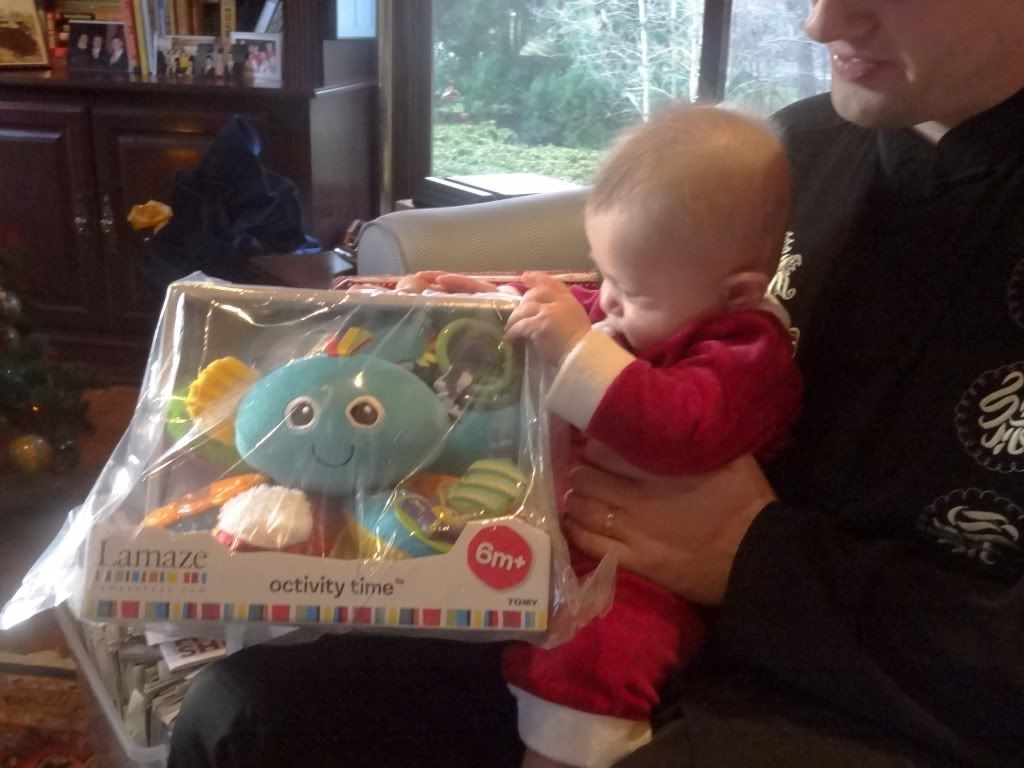 His Great-Great Uncle had a special gift for a my little future White Sox fan.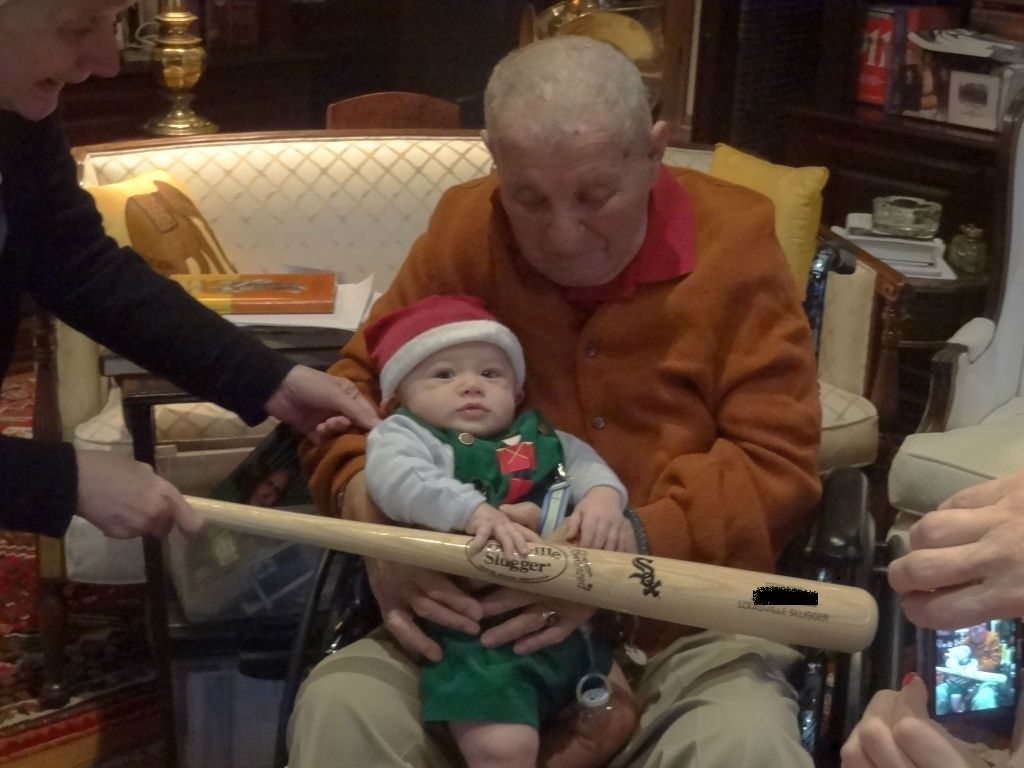 Naturally, the Blueberry spent some time in the kitchen with his Auntie.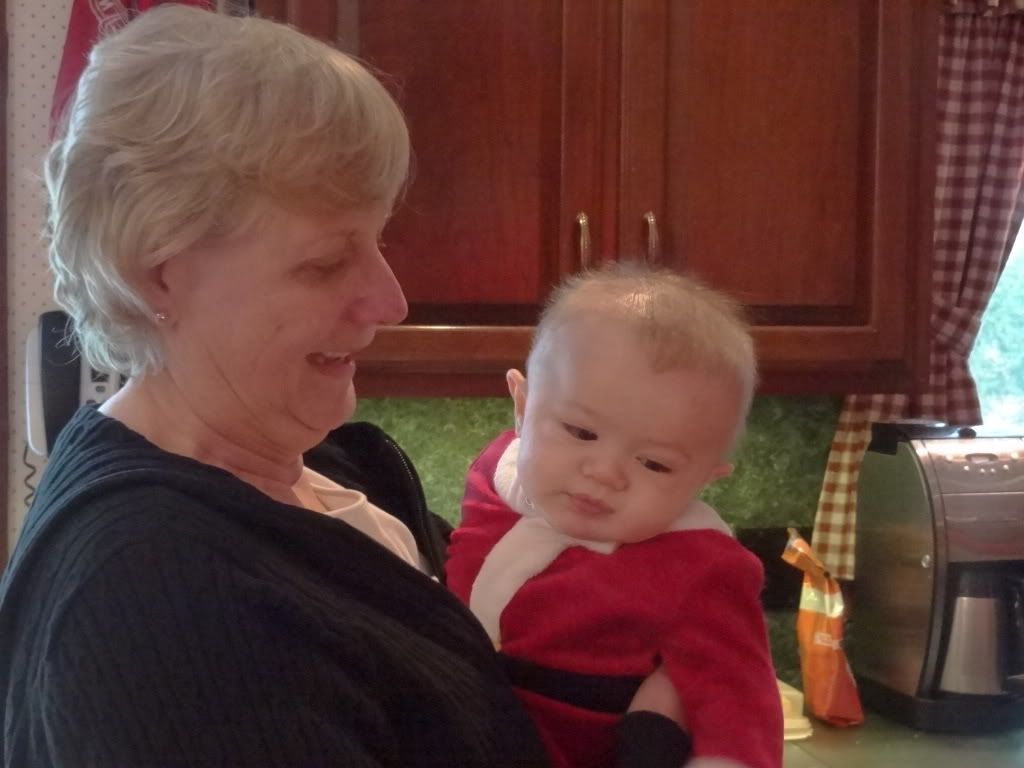 After all that activity, the Blueberry was more than a little tuckered out.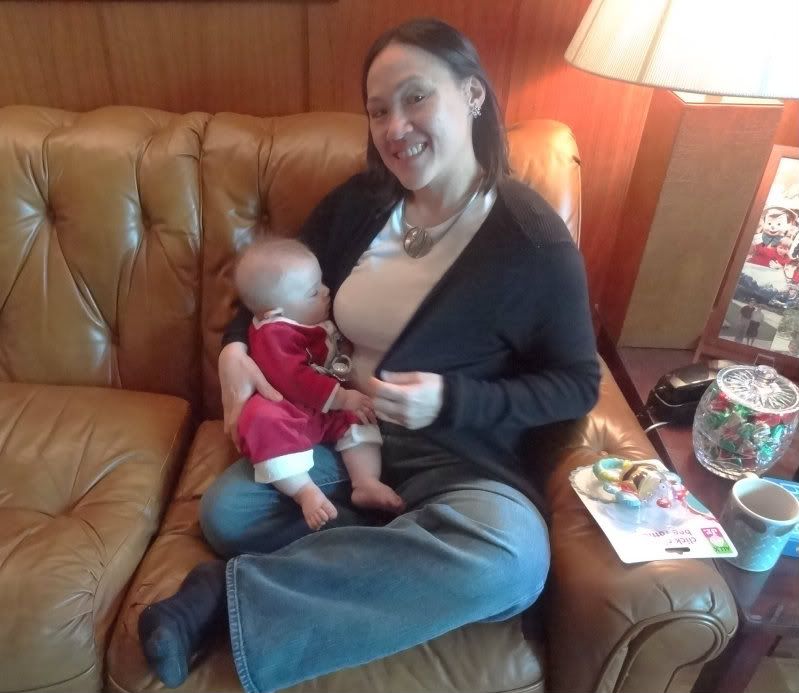 He did revive a bit in the afternoon to play with Daddy in his third Christmas outfit.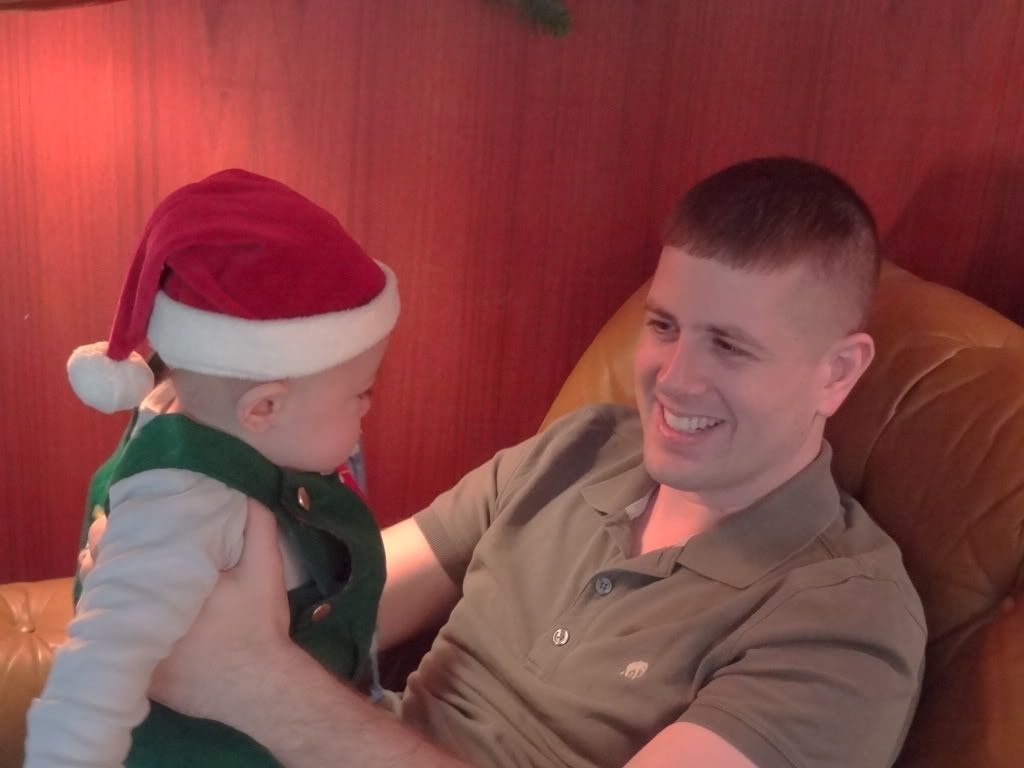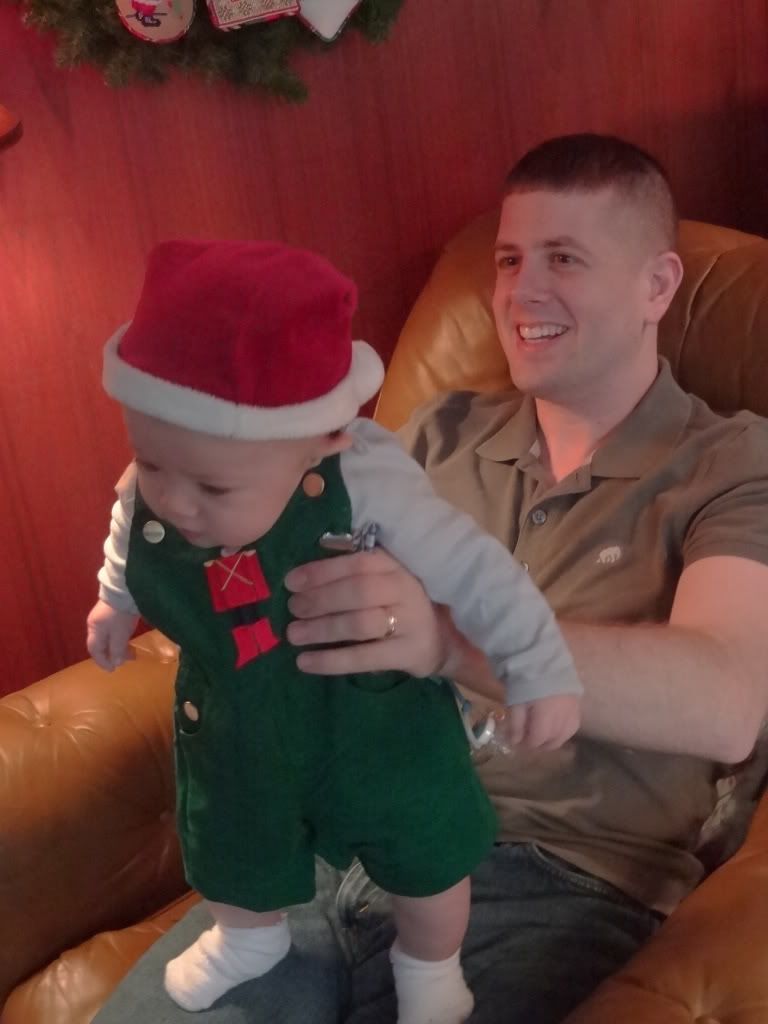 We hope you all had a very Merry Christmas!