I think it's official--we've entered the next developmental growth spurt. It's supposed to culminate at week 26 with him learning about space--that objects and people are beyond his grasp even if he can see him. Something like that--I'm more than a little sleep-deprived here. I just remember that he's supposed to start crying when I leave the room if he wants me and become frustrated that he can't chase me down. Even though week 26 is the so-called "wonder week," the spurt begins at week 21 and can last 1-5 weeks. He'll be 21 weeks tomorrow and apparently, like his mother, appreciates a schedule.
It began last week, but we're in full-blown comfort-mode here. The night before last, he didn't go down until 2:00 a.m. and last night it was 3:00 a.m. Since his eating schedule seems to have stayed on track or at least the intervals at which he needs to eat, even though he was nursing himself to sleep for several hours, he wasn't actually eating. Thus, after going to bed at 3:00 a.m., he woke up about 90 minutes later because it was time to eat. Fun, fun, fun. The he slept from just after 5:00 a.m. until noon. Unfortunately Mommy couldn't manage that.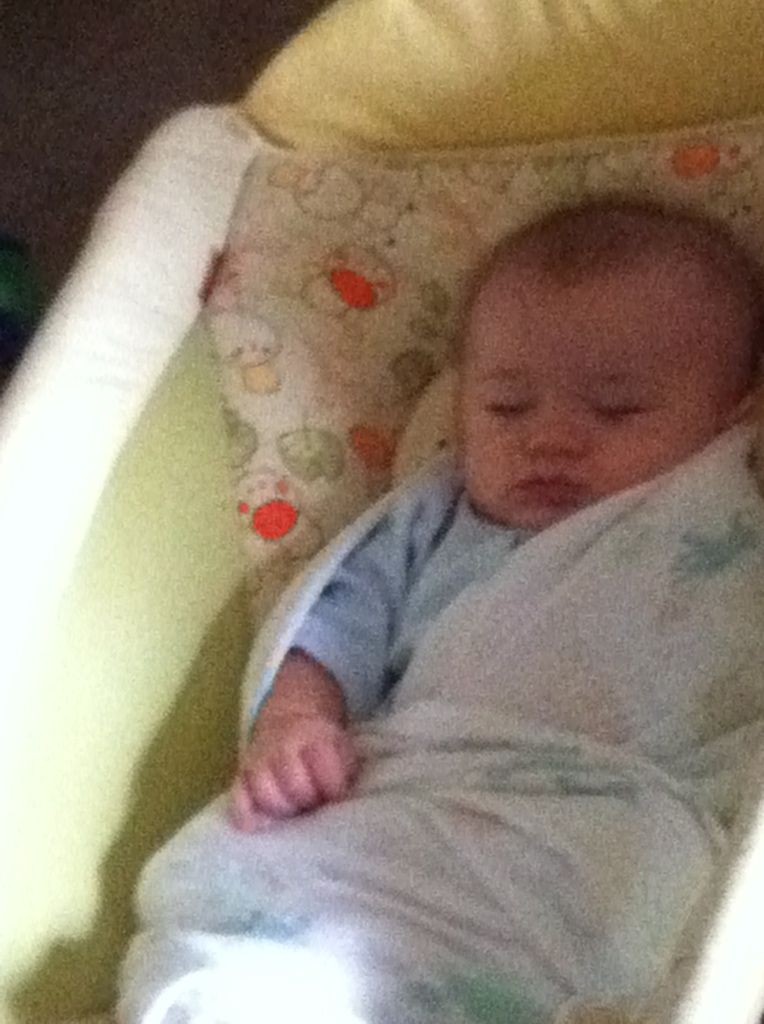 He's now down for his mid-day nap but I couldn't sleep as I kept thinking about all there is to do before our trip to Chicago on Friday...guess I'll rest next week.