On November 10th, the United States Marine Corps celebrated its 237th birthday. To honor the occasion, with my husband's help, the Blueberry got into the spirit of things.

First, he had to wear his baby camis! (Note: My husband was responsible for the hat.)

Next, we went to the National Marine Corps Museum...Apologies for the spareness of the captions but we're hitting the road this morning for the Blueberry's third road in four months! Yes, he's quite the little traveler. I figure we need to take advantage of his portability and good temper while it lasts. This trip it's just me, the Blueberry and his Auntie. Thus, my husband will get some undeserved peace and quiet with the house to himself.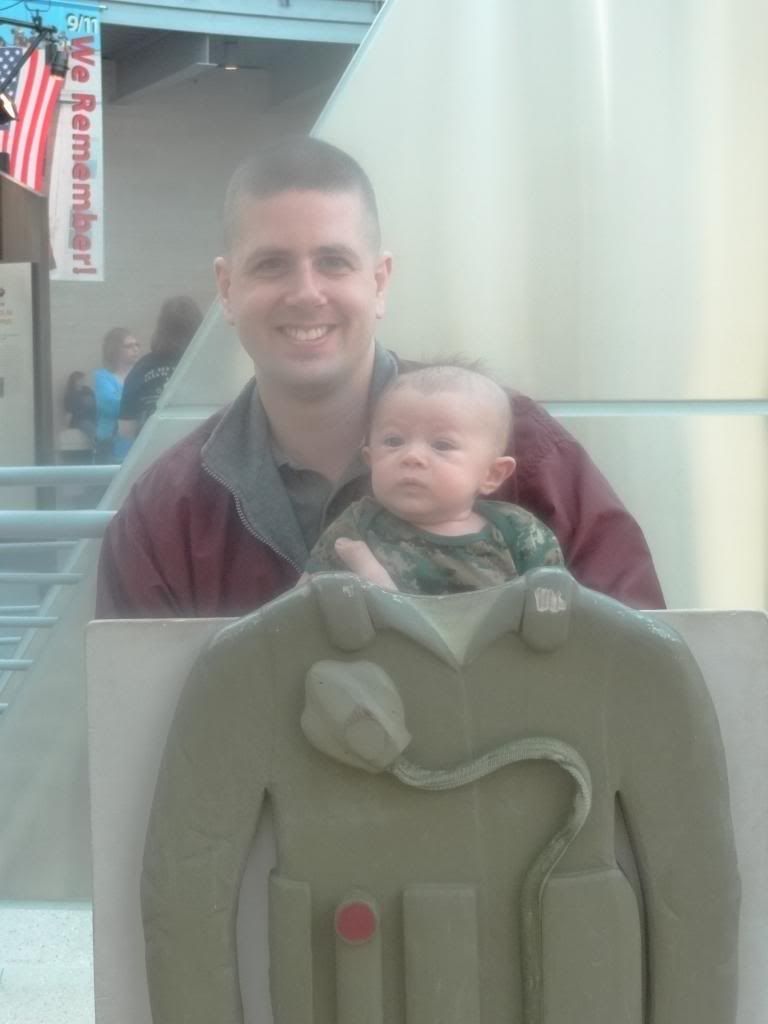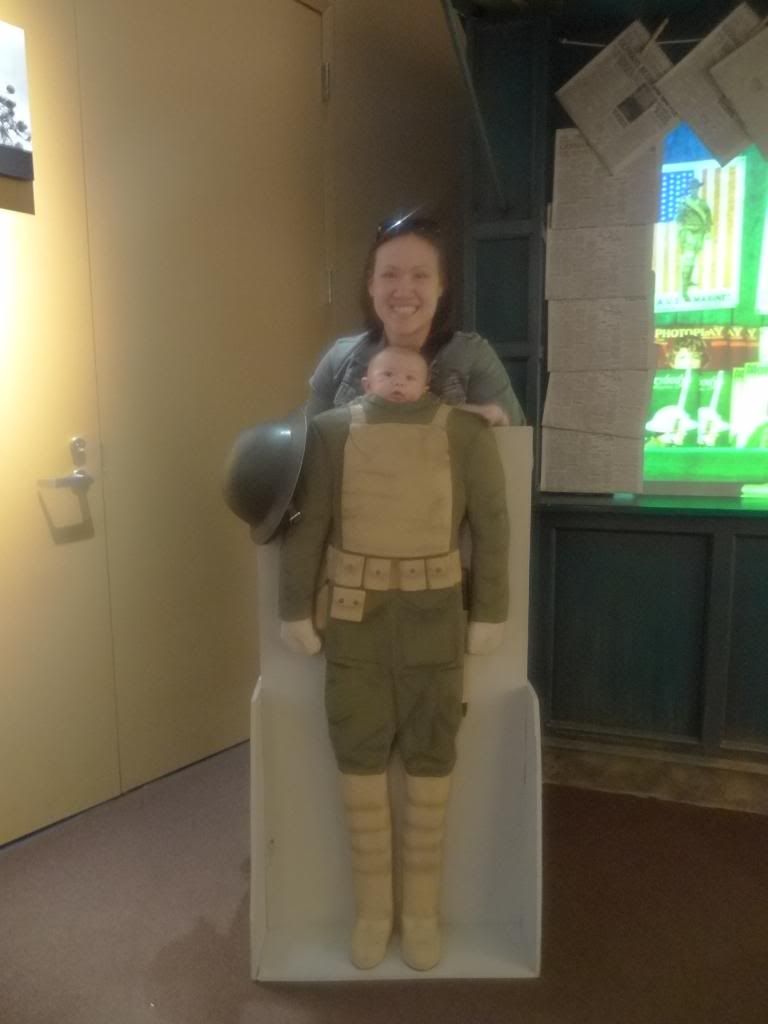 A couple head shots. I tried to have him wear the helmut, but it was bigger than his entire head.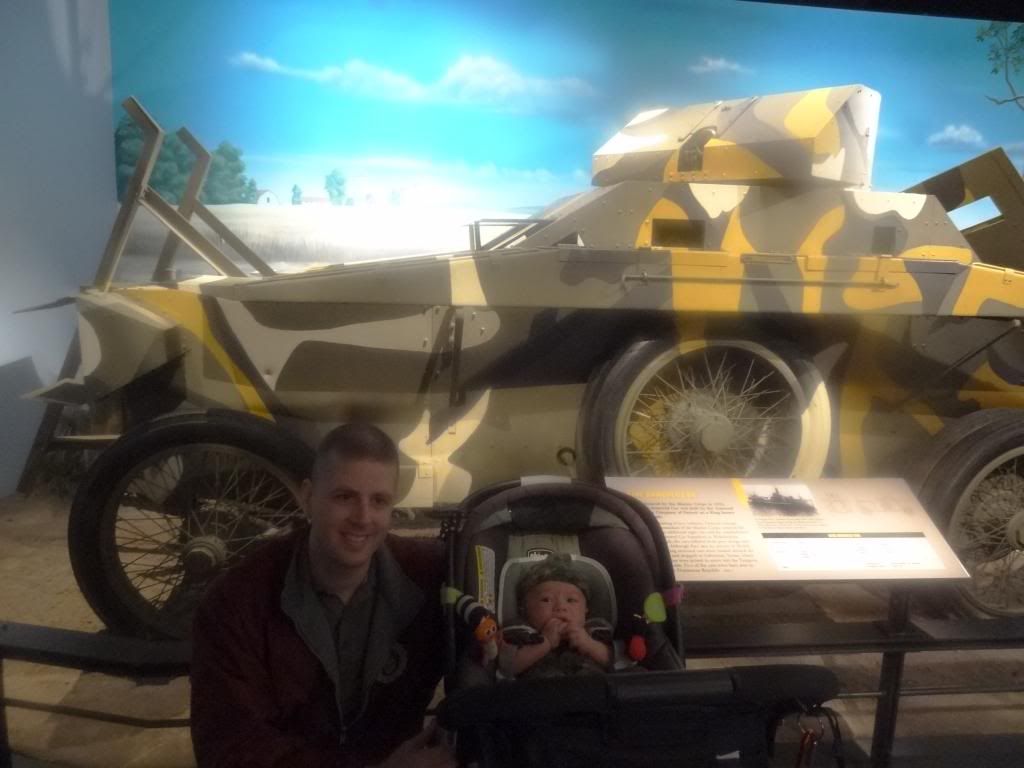 A King Armored Car first procured by the Marines in 1916 and built by a Detroit company. Love the classic wheels!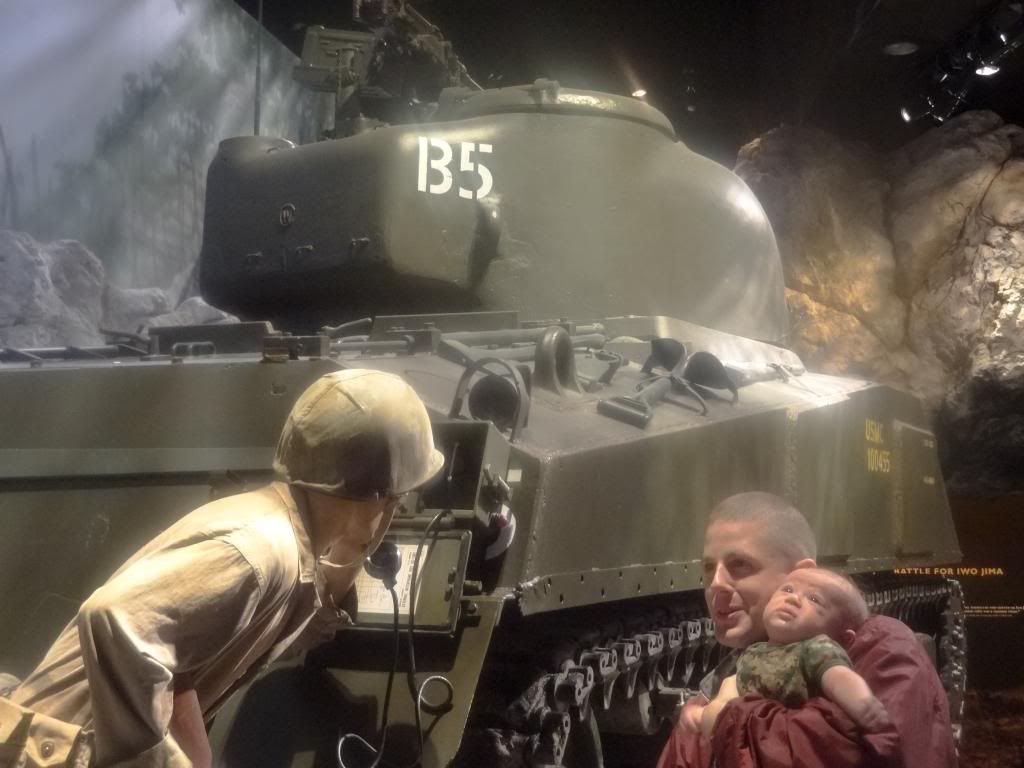 The Blueberry loves track lighting. Sure, the exhibits lifelike and very detailed but that couldn't top the exciting lights.
Check back for more pictures from our road trip.