Towards the completion of the required "core" courses of my undergrad education I took an art history course. I was completely befuddled through most of the quarter since I have little interest in art, however, I remember that one of the texts was entitled "Learning to Look," which is the perfect heading for the topic of this post.
In preparing for the Blueberry's arrival, I was anxious to provide appropriate visual stimulation. I read that newborns prefer high contrast images, particularly in black and white, shortly followed by bright primary colors. Here are a few items in the Blueberry's gear which aim to meet this need.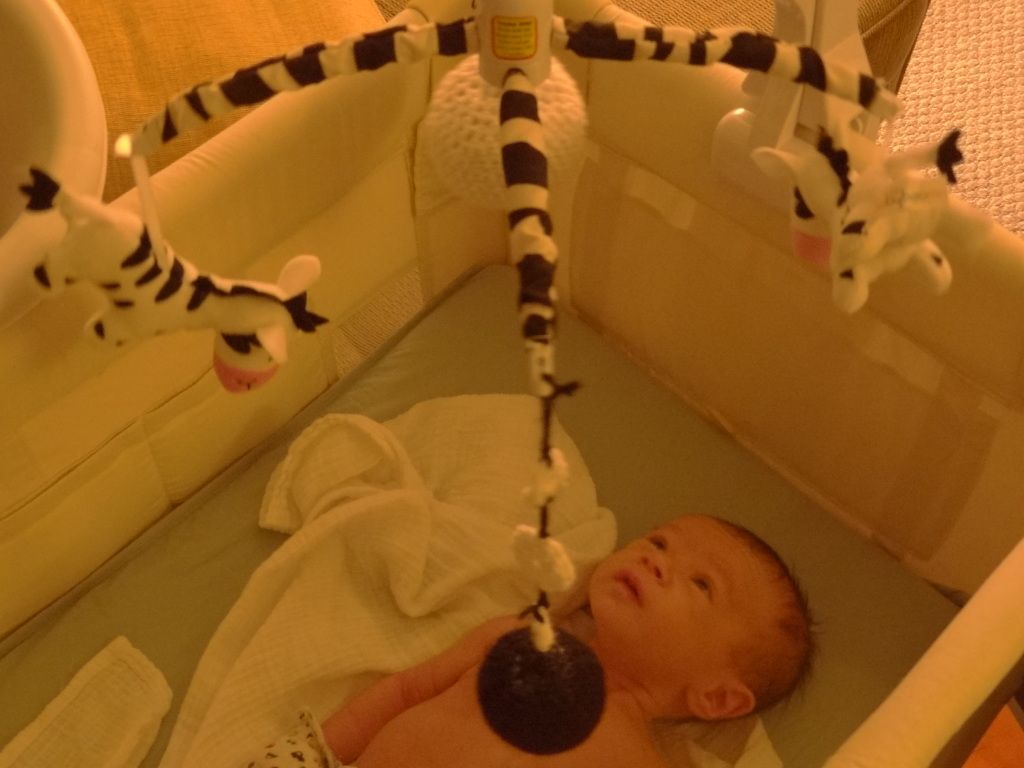 I found this mobile online at Walmart.com. I wanted something somewhat cute rather than just black and white dots, which is why I avoided the popular Wimmer Ferguson model. Since the Blueberry's room is jungle-themed, zebras fit perfectly. I removed the pink hearts which came with it and substituted black and white crochet balls that I'd made. (Blueberry at 5 weeks)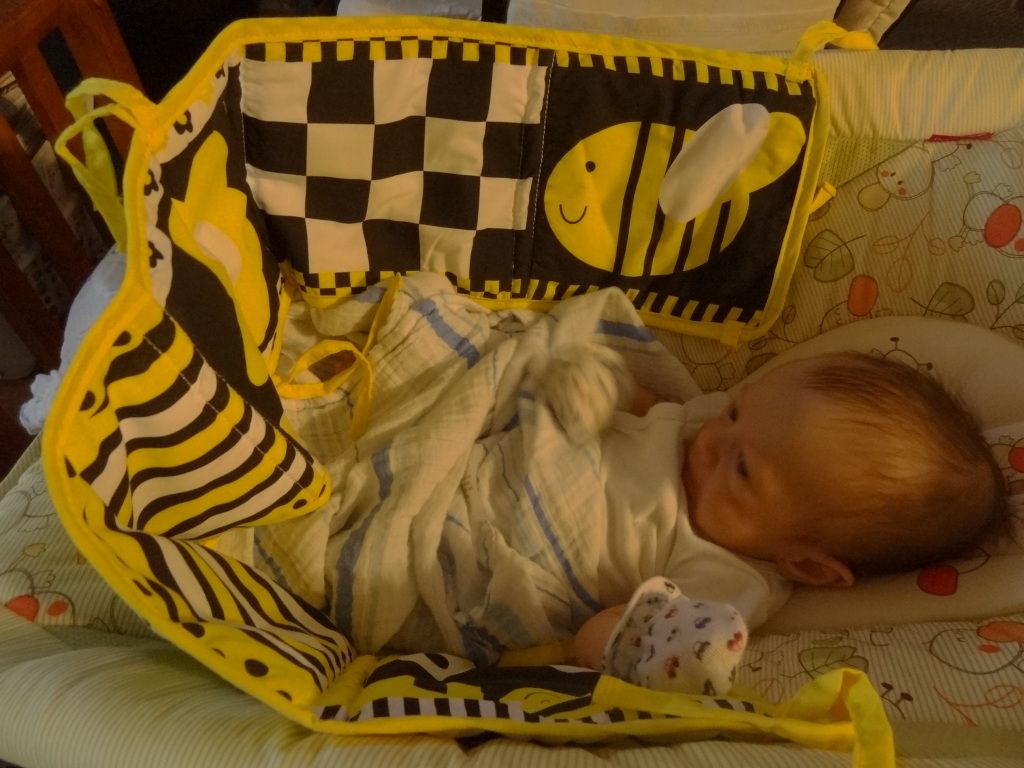 Grandma found this for the Blueberry. It's meant to attach to the crib like a bumper but there it might pose a suffocation risk so he enjoys it as a book. Now that he's bigger, we've hung it under the crib where he can see it from his play mat on the floor.(Blueberry at 4 weeks
A few of his favorite books:


It's very important the he learn to recognize bears. :)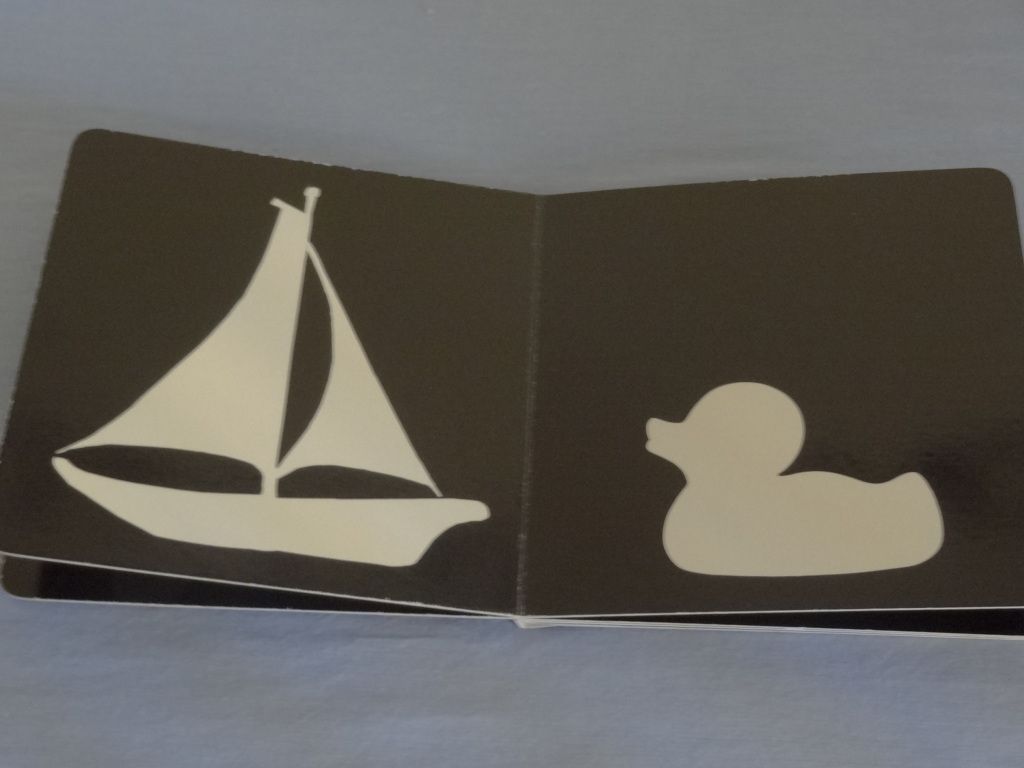 These little books from Usborne are perfect to fit in the diaper bag.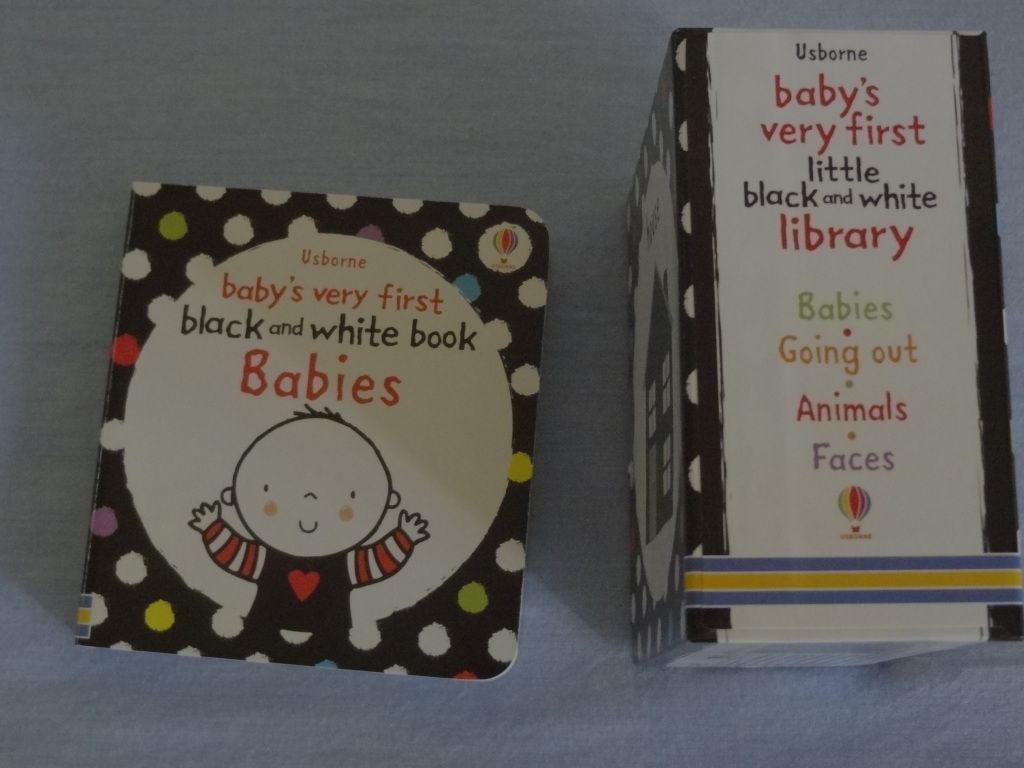 A few toys by Sassy. When he was first introduced to the rings, he was captivated by the large polka dot ball and would follow it with his eyes. Now he grabs for both toys, sometimes holding them all by himself.