Happy Black Friday! About ten years ago, my aunt and I began our tradition of early morning shopping on the day after Thanksgiving. It partly had to do with good deals on housewares, kitchenware, etc., and I was just beginning to outfit my own kitchen apartment. The other part was that there are generally great deals to be found. Every year since, we've hit the sales just before dawn, or lately, soon after dinner to find the best deals. This year the deals didn't seem that great so we actually won't be venturing to the stores this morning. However, big box retailers such as Walmart and Target started their sales last night so we did do a little shopping after dinner (and were home by midnight!). This year was a bit different as it was the first year I had toys front and center on my list. Plus, we're driving for our Christmas vacation so for once I was able to shop for gifts that weren't limited to the size of priority mail boxes. We didn't do too much damage--the Blueberry's only just about 4 months old, after all, and the deals weren't stupendous, but we did manage some good finds. With any luck, I'll be able to snag the rest of our gifts online, hopefully taking advantage of the Cyber Monday deals.
Moving on to the actual topic of this post...
Yesterday, the Blueberry celebrated his very first Thanksgiving. First, he marveled at a turkey that at 14 pounds was almost as big as he was. (In case you missed this week's weigh-in, he's topping the scales at 14 pounds, 14 ounces--officially double his birth weight!)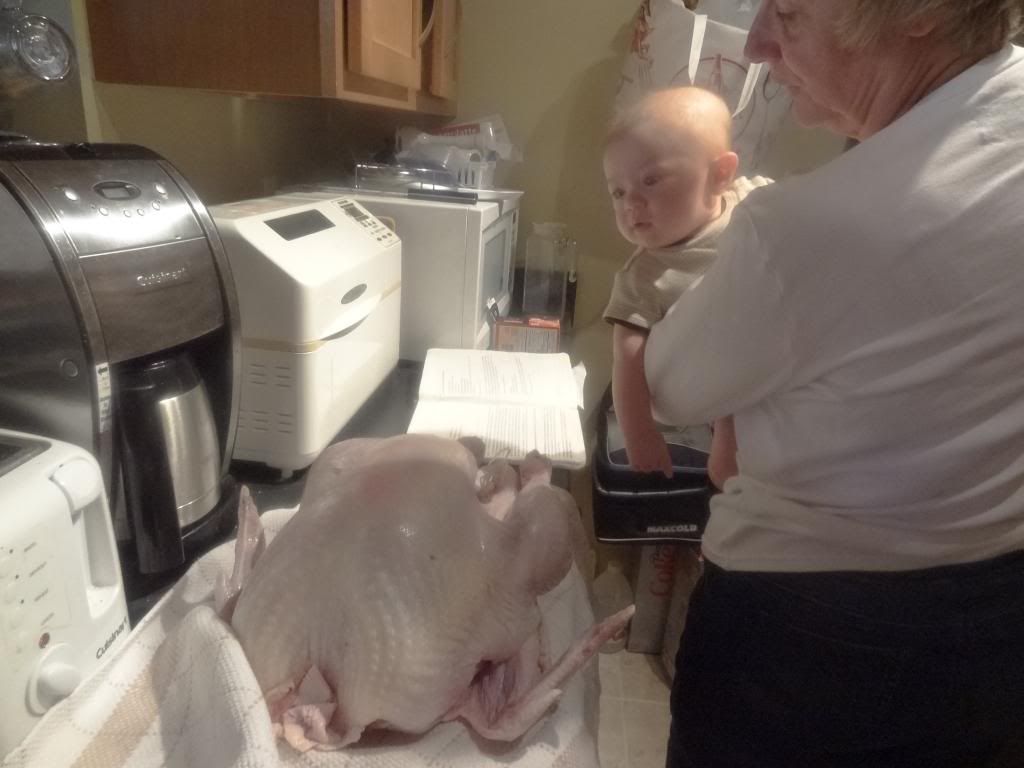 After helping out in the kitchen, the Blueberry just couldn't keep his eyes open during the Macy's Thanksgiving Day Parade. Don't worry, Mommy woke him up in time to see Santa.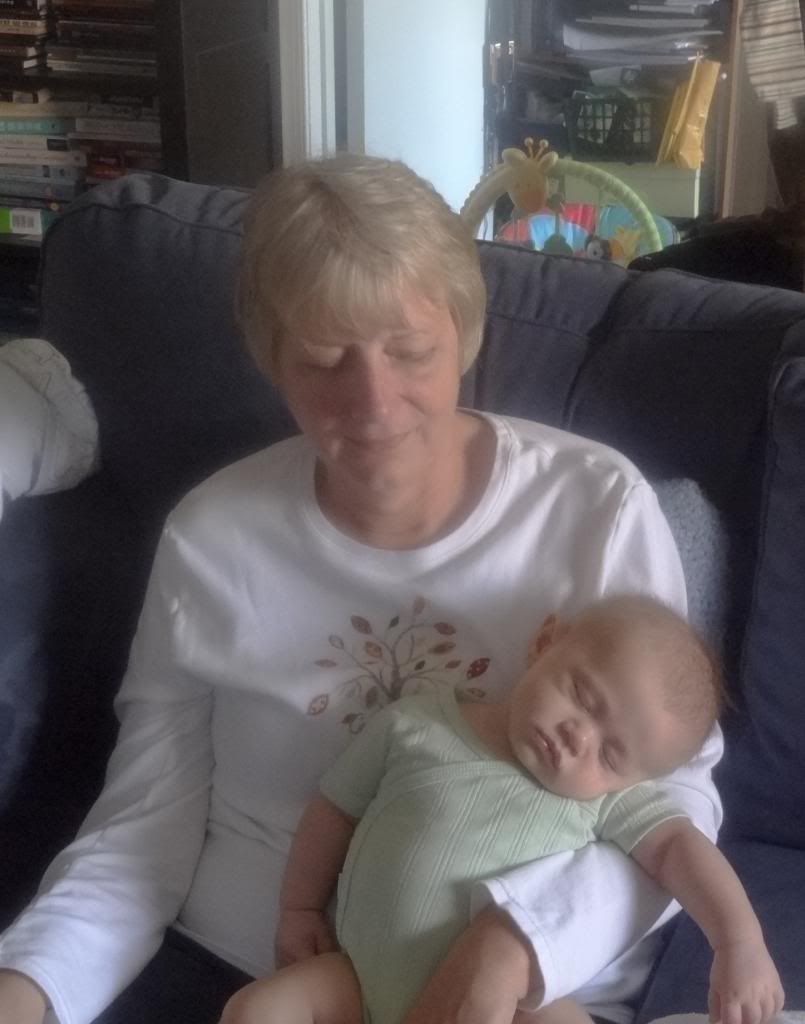 After a refreshing nap, the Blueberry got into the spirit of things with his improvised Thanksgiving outfit that I made using my Cricut machine.

Though the Blueberry's what I'm most thankful for, I was also very fortunate to spend the day with my auntie and husband. Family and yummy food are truly things to be grateful for year after year.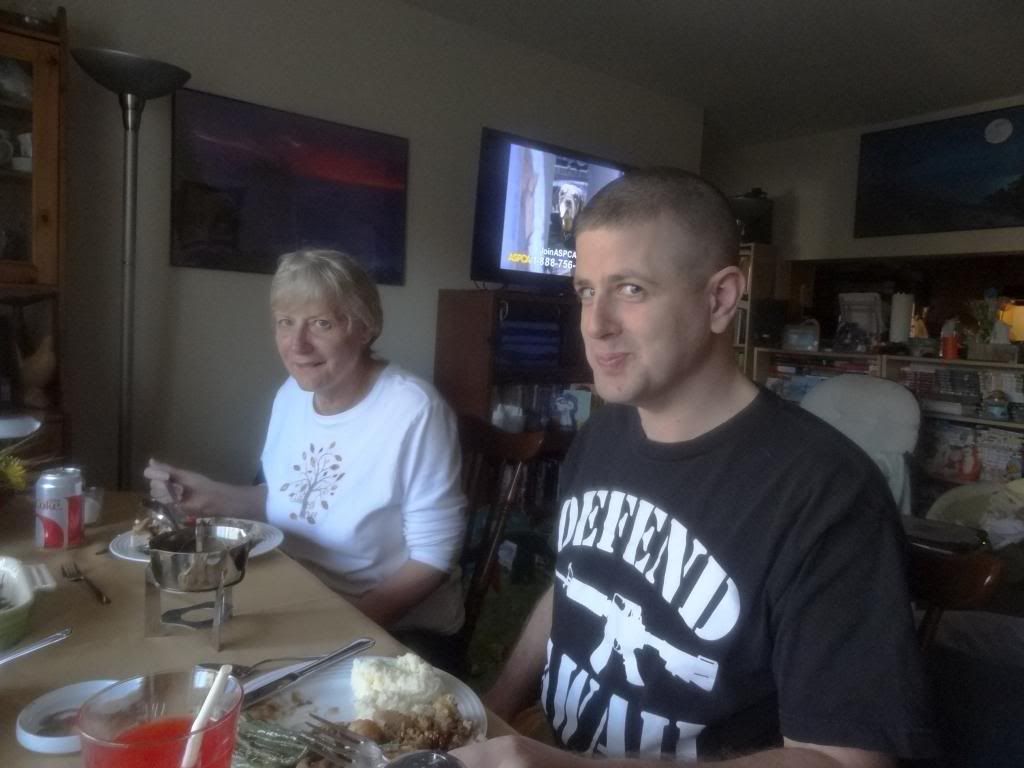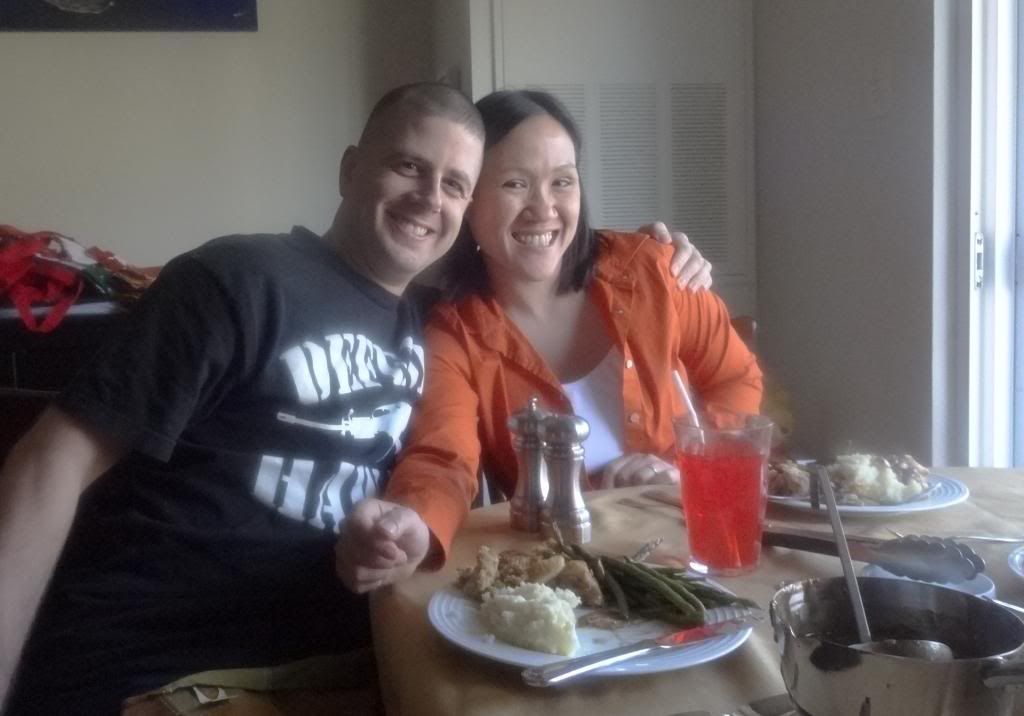 After all the excitement of cooking and watching the grownups eat, the Blueberry got a little down.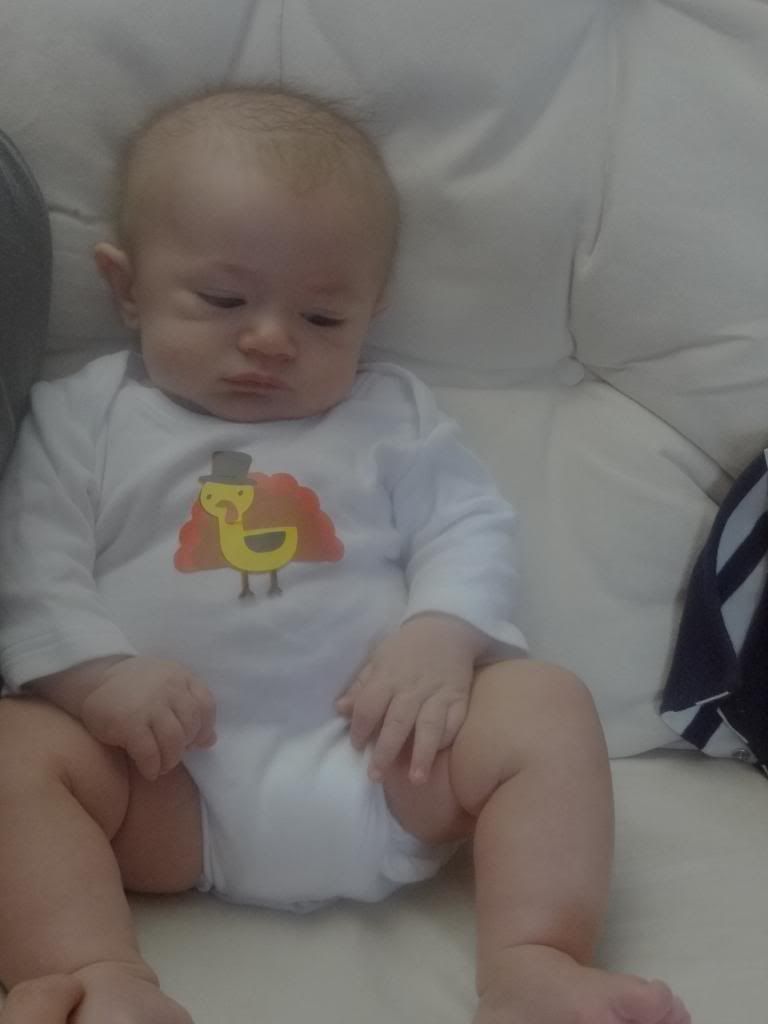 Or perhaps he's just thinking, "Mommy, haven't you taken enough pictures of me today?" Or maybe it's time to eat again. (Yup, that was probably it.)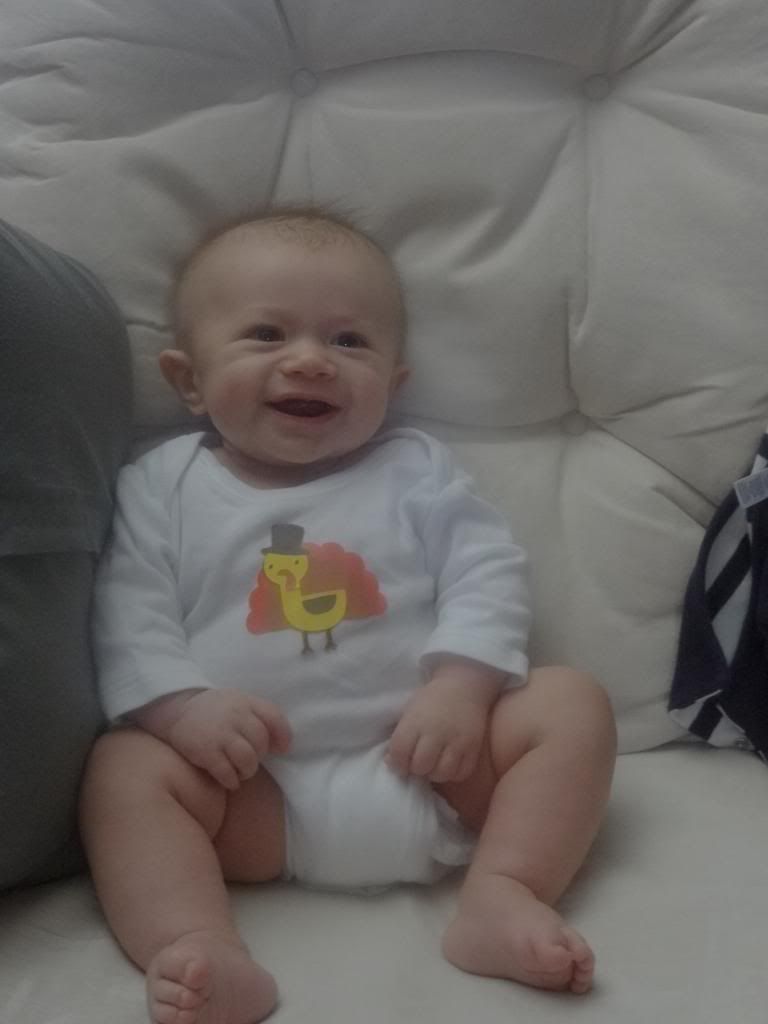 We hope your Thanksgiving was filled with family, friends, and lots of yummies. In case you're curious what was on the menu, hop on over to the the food blog. Today it seems like everyone's sleeping in (or taking a morning nap in the case of the Blueberry). I'm contemplating what all to do with the turkey leftovers, though I just might have to take one of those naps too. Have a great day!