The
White Sox
are creaming Cleveland as I draft this post. Though it's great to end the season on a win, it's bittersweet as all along we were so darn close. Oh well, there's always next year.
This little Sox fan is hopping mad.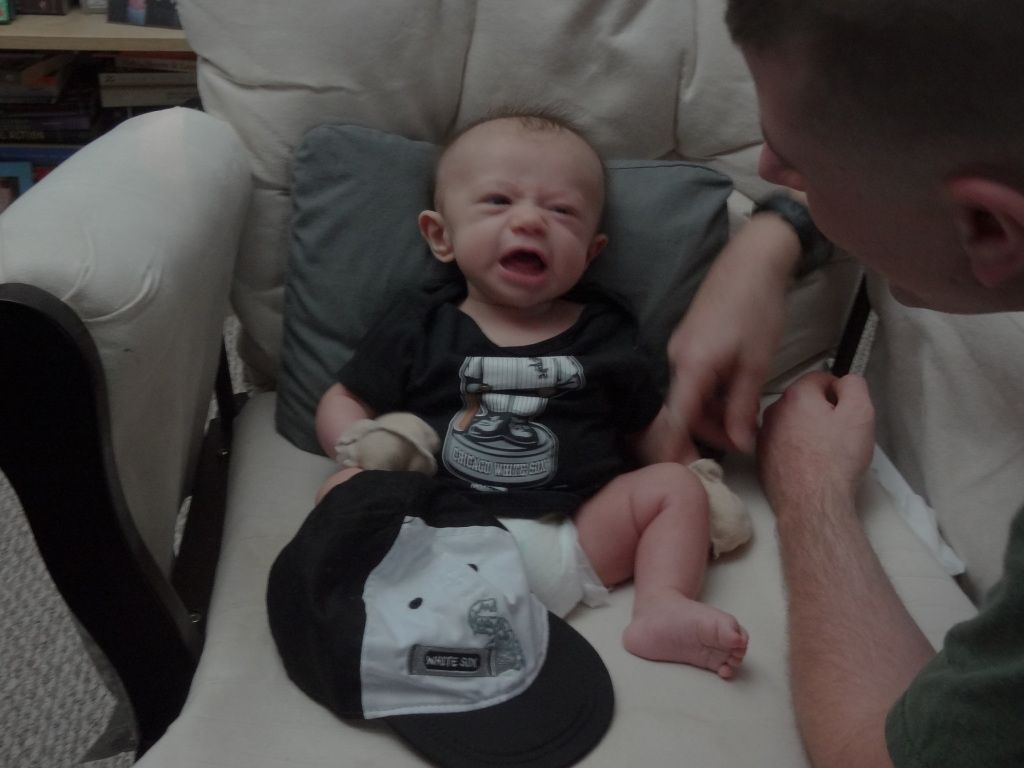 But doesn't he look adorable in his bobble head shirt?