While the Blueberry won't be able to sit upright on his own for another few months this handy chair called the
Baby Snug
by Mamas & Papas lets him get a little taste of what it's like.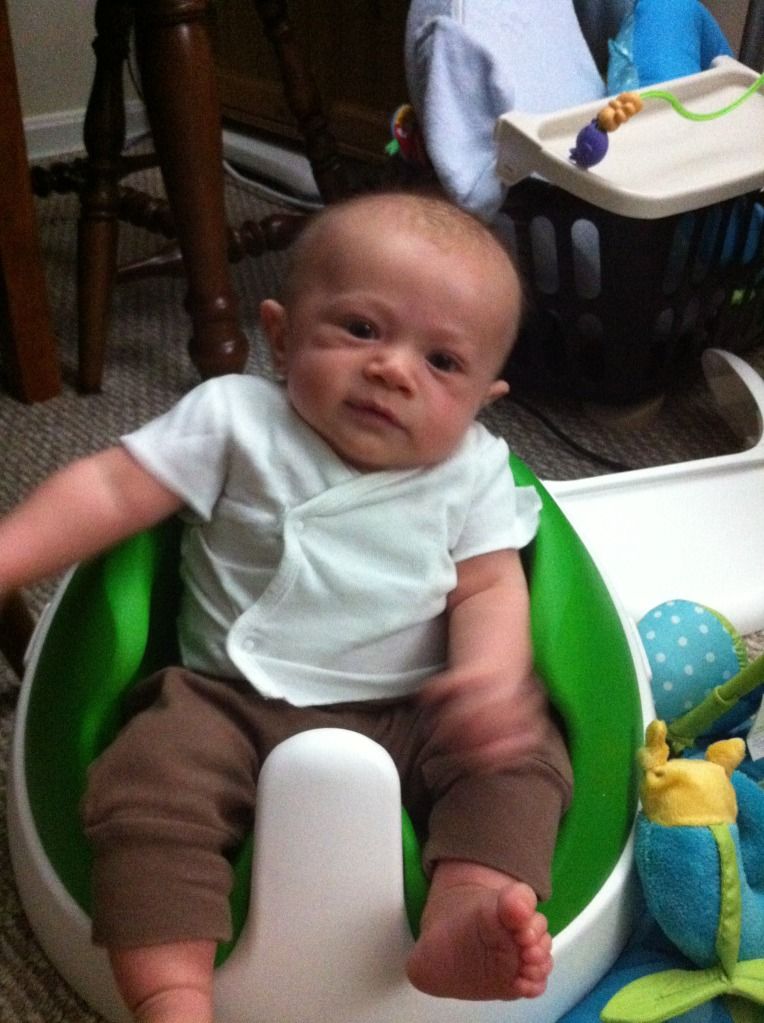 At the moment, he doesn't really know what to make of this strange cushy thing his Mommy props him in at least once a day. He doesn't hate it but since he doesn't play with toys yet, he gets fussy after a couple of minutes and squirms to get out. Once he moves on from simply playing with his hands, which as you can see is a super cute event, it will be fun to put different toys in front of him (there's a little table that attaches to the seat) and eventually even solid food.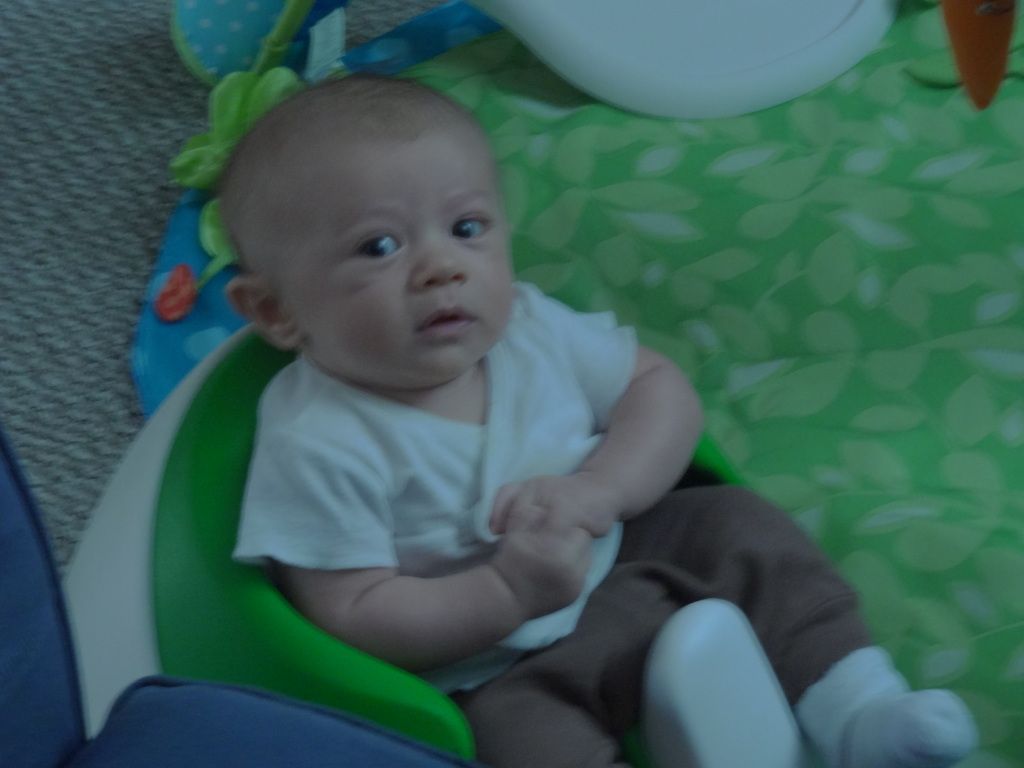 Originally, I was considering getting the popular
Bumbo
but opted for the slightly more expensive seat by Mamas & Papas because it has a hard plastic base that seems unlikely to topple over when a baby kicks. The Bumbo is made entirely of foam and supposedly can topple over (even though the child won't fall out due to the new seat belt installed after the recent recall). The Baby Snug also can accommodate a larger child once he can sit up as the foam insert is removable. Hopefully he'll come to like his special seat.