I made a bit of big deal about how my baby didn't need to be dressed in fancy name-brand clothing, how there was no reason on earth why he should have an outfit that cost as much as the adult version given that he'd outgrown it in a few months. Thus, I steered clear of places Abercrombie Kids, Janie & Jack, and Ralph Lauren, to name a few, and encouraged family members to do the same.
However, I cannot help but admit that he looks absolutely adorable in this outfit from Ralph Lauren. Plus, I also love that I can dress both him and Daddy in pretty much the same outfits.
Just a few days shy of 13 weeks, here's the Blueberry modeling the latest from the Ralph Lauren baby line: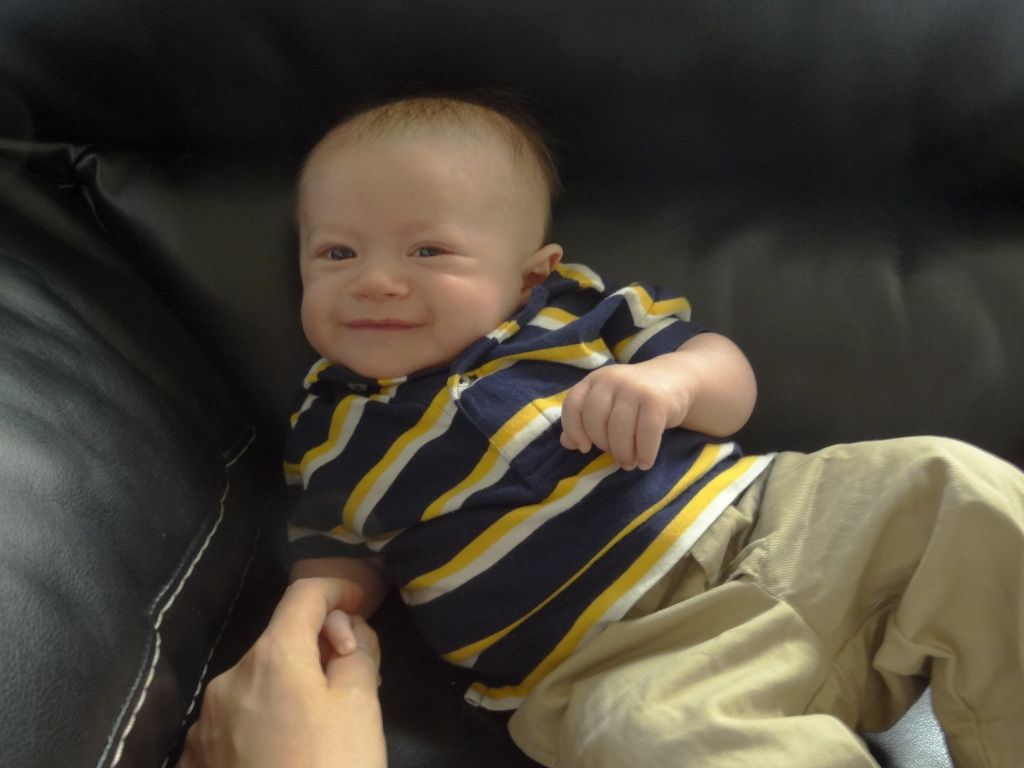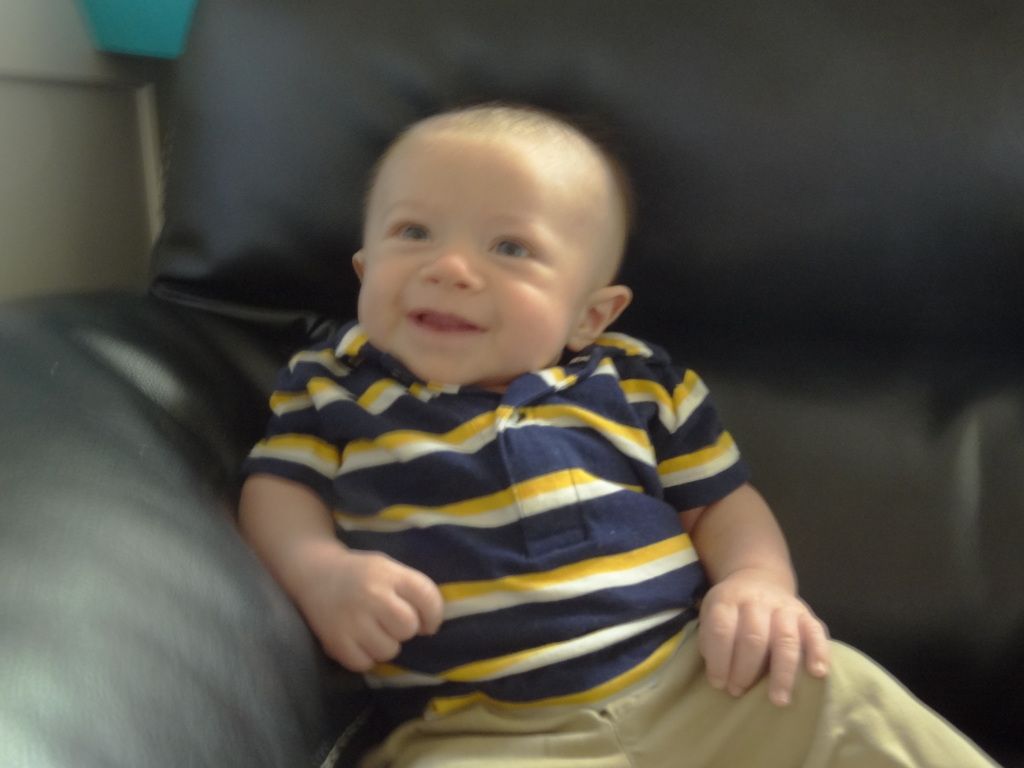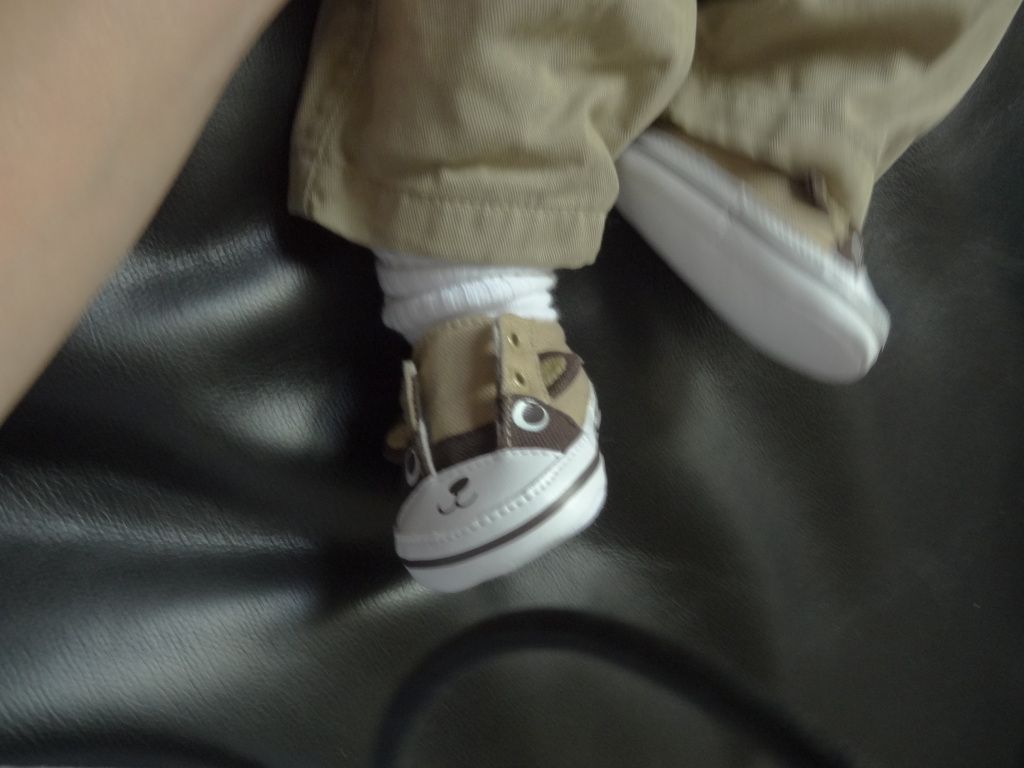 Shoes are from Gymboree. Not exactly practical or preppy, but Mommy loves them.