I'm not entirely clear on the whole growth spurt thing. He's still cluster-feeding! Though most growth spurts reportedly only last a couple days, some up to a week. We're beyond a week. Last night, he ate ever 1-2 hours all freaking day and kept it up until 1:30 a.m.!!! Then he slept for four hours, waking up just before 6 a.m. I suspect that his wake-up time has been programmed so he might have slept for longer if not for his internal clock. Morning came and instead of eating for an hour or two and going back to sleep until 10 or 11, for nearly five hours he wouldn't nap (think pitiful little whimpers when put down) unless held.
It's so hard being a baby!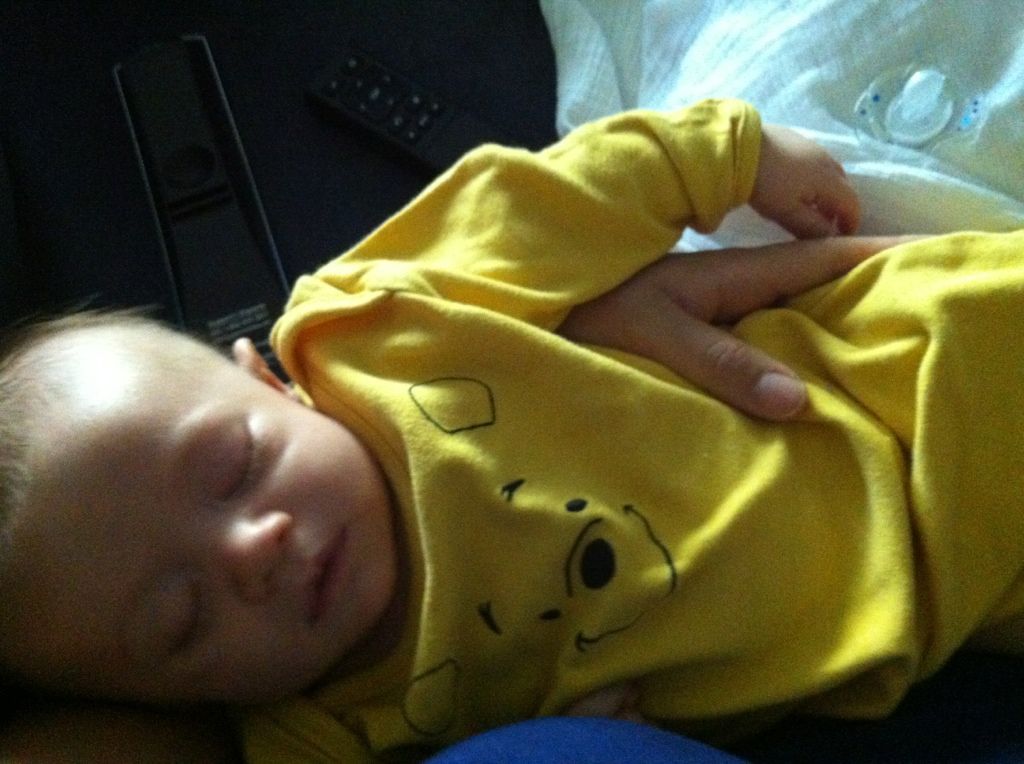 He's been sleeping for about an hour now but only 30 minutes lying in his bassinet and I already hear him stirring. (*sigh) At least he looks super cute in his Pooh sleep sack, even minus the hat with bear ears.
Update: This week the Blueberry's tipping the scales at 12 pounds, 4 ounces!