If you follow me on Facebook, these pictures are not new. While in Chicago last week, the Blueberry and I went to the
Brookfield Zoo
located in the western suburbs of Chicago. We were accompanied by friends of mine from college and their adorable 1 year old son. Their son is actually almost exactly a year older than the Blueberry which makes my friends a fantastic resource for all my new mom questions.
The Blueberry's first trip to the zoo was very brief--we got there about an hour before closing and it was cold. He did stay awake for our entire visit, which surprised me, looking all around. However, from his vantage point he probably couldn't see much other than the trees and me, of course. Next time we go to a zoo, the Blueberry will likely be mobile or at least ready for a forward-facing seat in his stroller.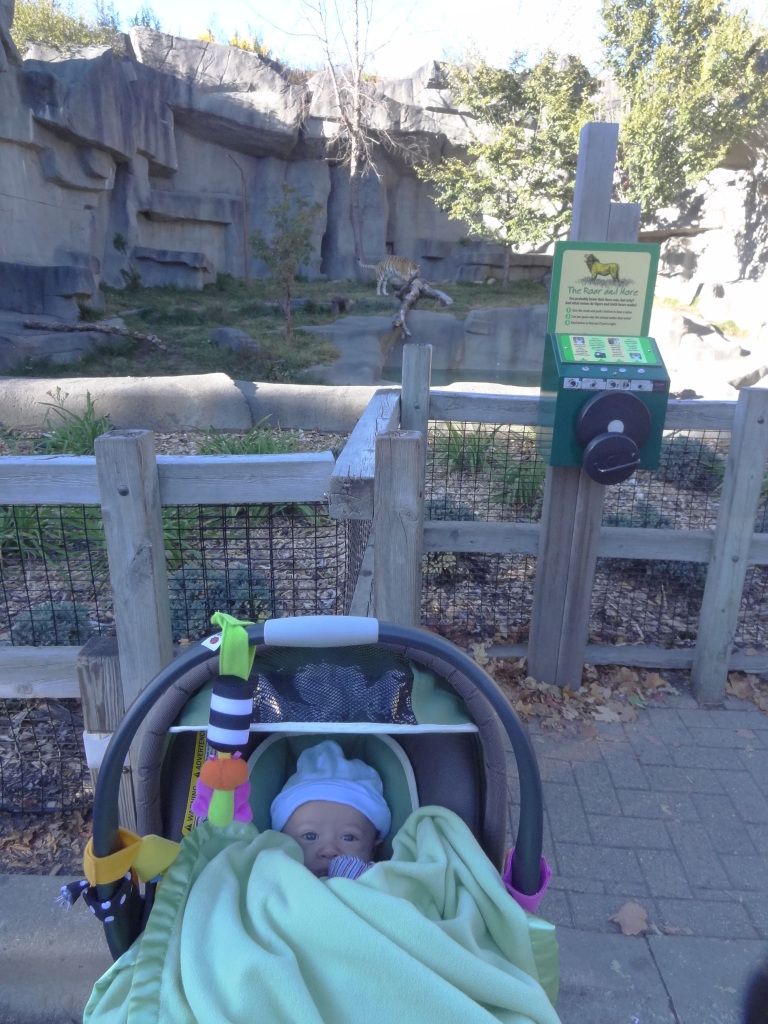 The Blueberry and tigers.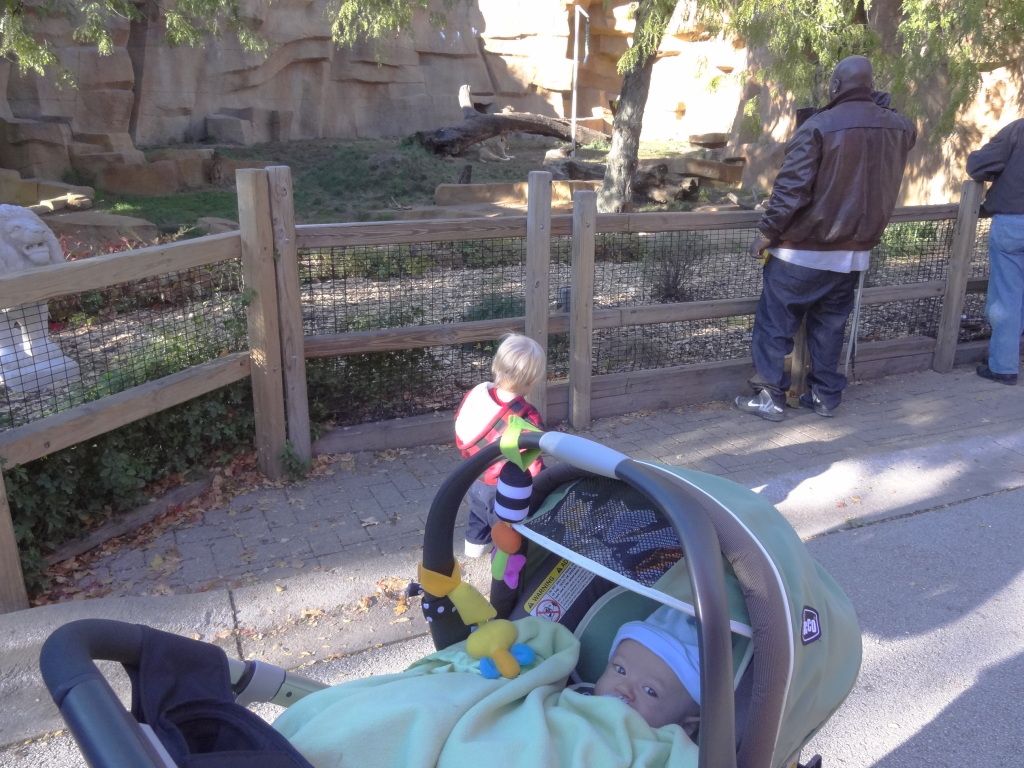 The Blueberry and lions.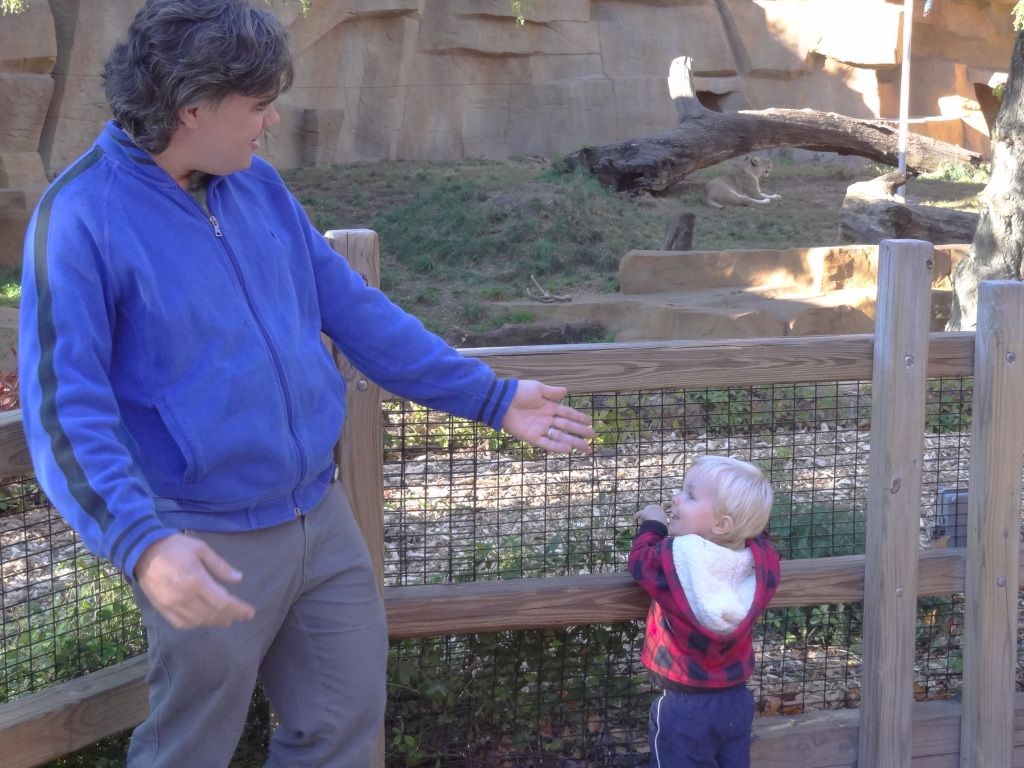 My friend offering a tasty little morsel for the lioness.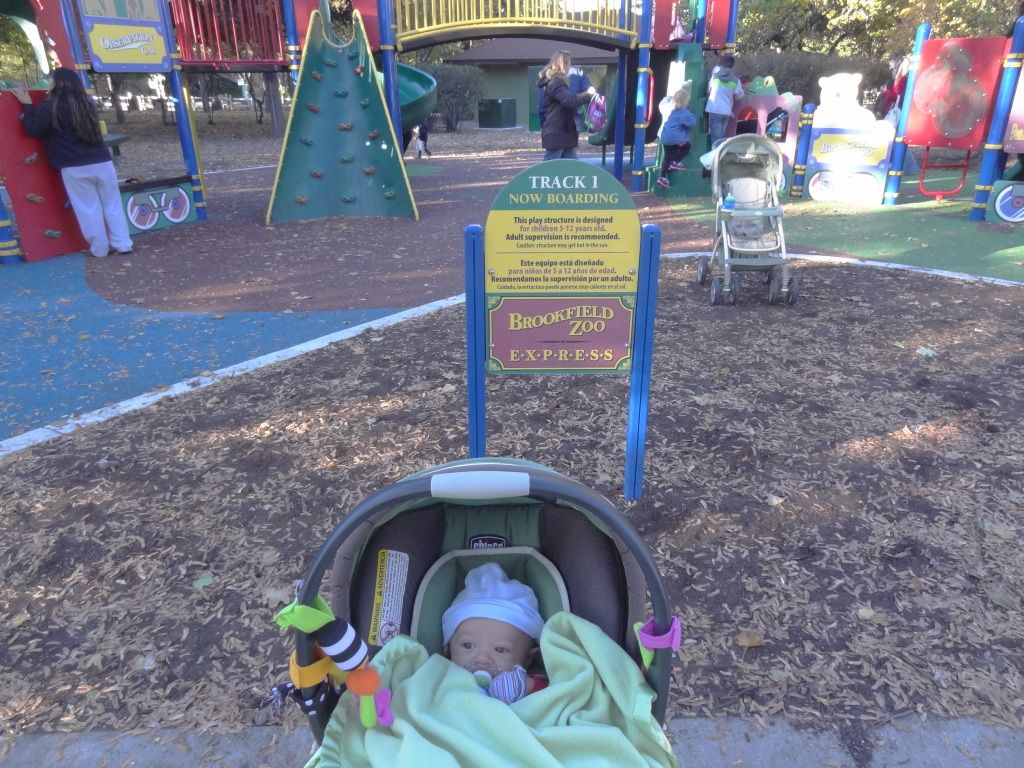 The highlight of the visit for my friend's son was the playground. It's a very cute jungle gym laid out in the shape of a train. The Blueberry wasn't particularly impressed, but he no doubt will be as soon as he can walk.

I loved this "slide." Though it probably confused my friend's son that we encouraged him to climb up it (an obvious no-no on a traditional slide), that didn't diminish the fun one bit.