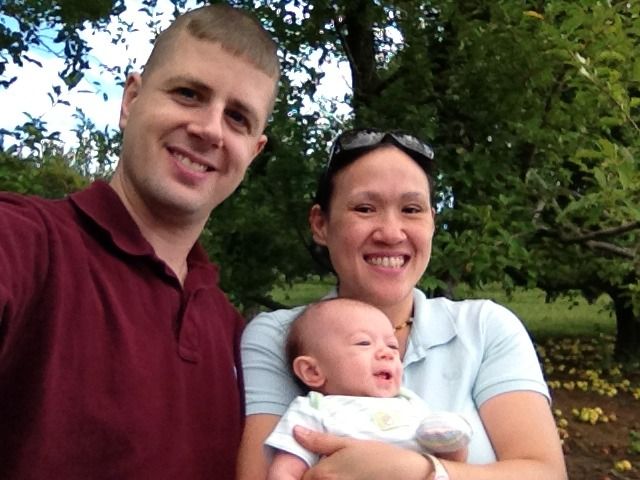 While I lived in Chicago, it became a tradition for friends and I to go apple picking every fall. I couldn't wait to take the Blueberry (and my husband, who somehow had never been). On Saturday, we ventured to the Stribling Orchard in Markham, VA, which is located about 45 minutes from DC. In you're in the area, there are at least four different orchards clustered in the same area. I chose this orchard rather arbitrarily, based upon what was picking on the day of our outing. In general, we had a blast, although I have been spoiled by the hyper-commercialized orchards in the Chicago area which, in addition to apples, feature hay rides, corn mazes, fully stocked bakeries and country stores, and more. My favorites are Kuipers Family Farm, which is about an hour west of Chicago, and County Line Orchard in Hobart, IN.
The Stribling Orchard offers apples and apples. That's about it. Okay, it offers a bit more than that: peaches in the summer, apples in the fall, apple cider, fresh-dipped caramel apples (though not the funky flavors I enjoy), pumpkins, and a small variety of baked goods and preserves. Definitely, the emphasis is on the apples.
We, well mostly me, picked about 15 lbs of apples, then I bought another 10 lbs from the already-picked selection. Justin dunked apple cider donuts in hot cider while I had a caramel apple. The Blueberry mostly napped, though every now and then he took in the surroundings.
Here are the highlights of our day: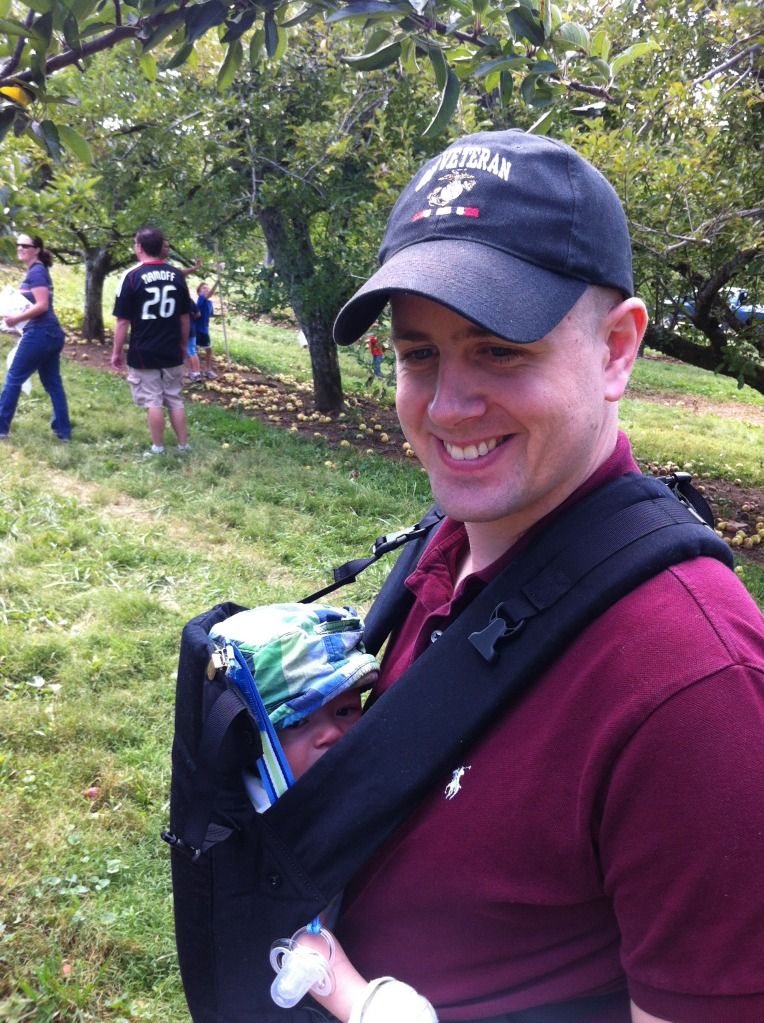 Orchards, particularly well into the season, are not places for strollers as the grounds are littered with fallen apples, leaves, and other debris. Even parents pushing the impressive all-terrain models were struggling, so I'm glad we left ours in the car. Toting the Blueberry around in his carrier was a much more efficient way to navigate the orchard. Plus, it meant quality Baby-Daddy bonding time.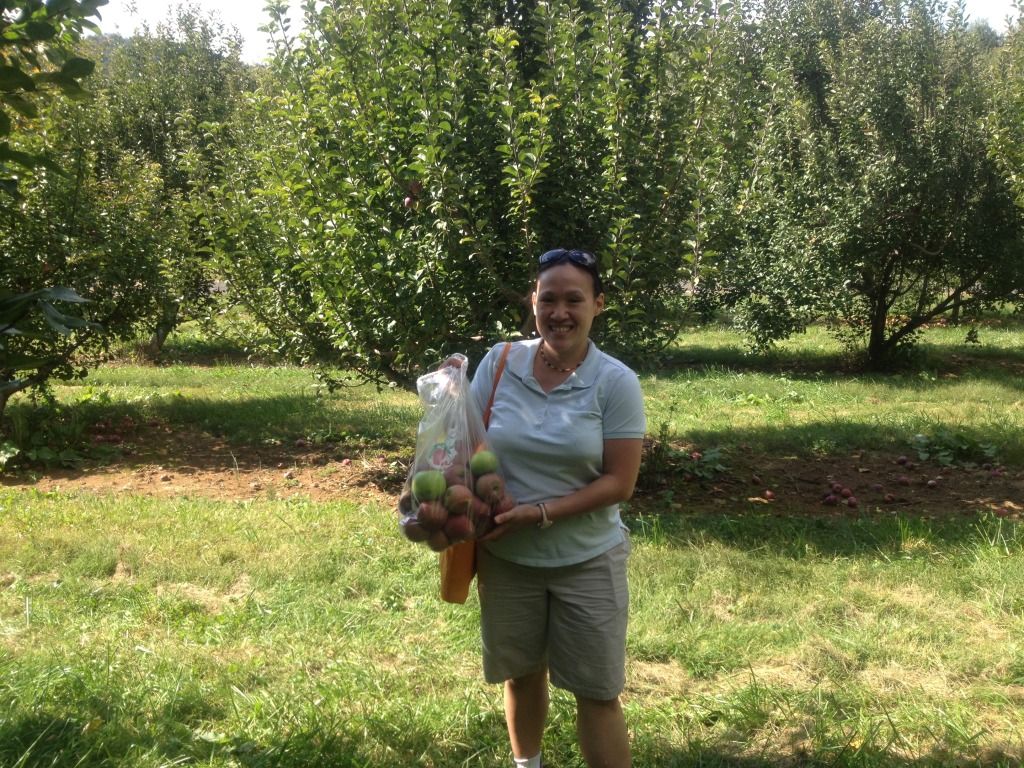 Though, it meant that Mommy picked and carried all the apples.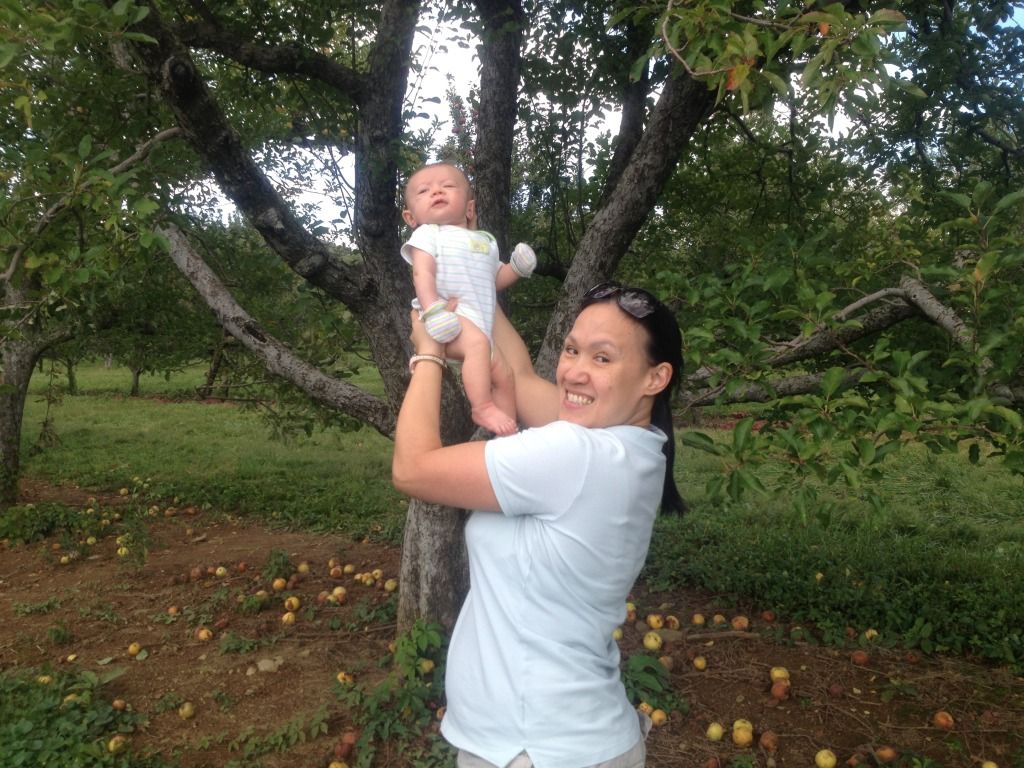 Well, I picked a few other things too.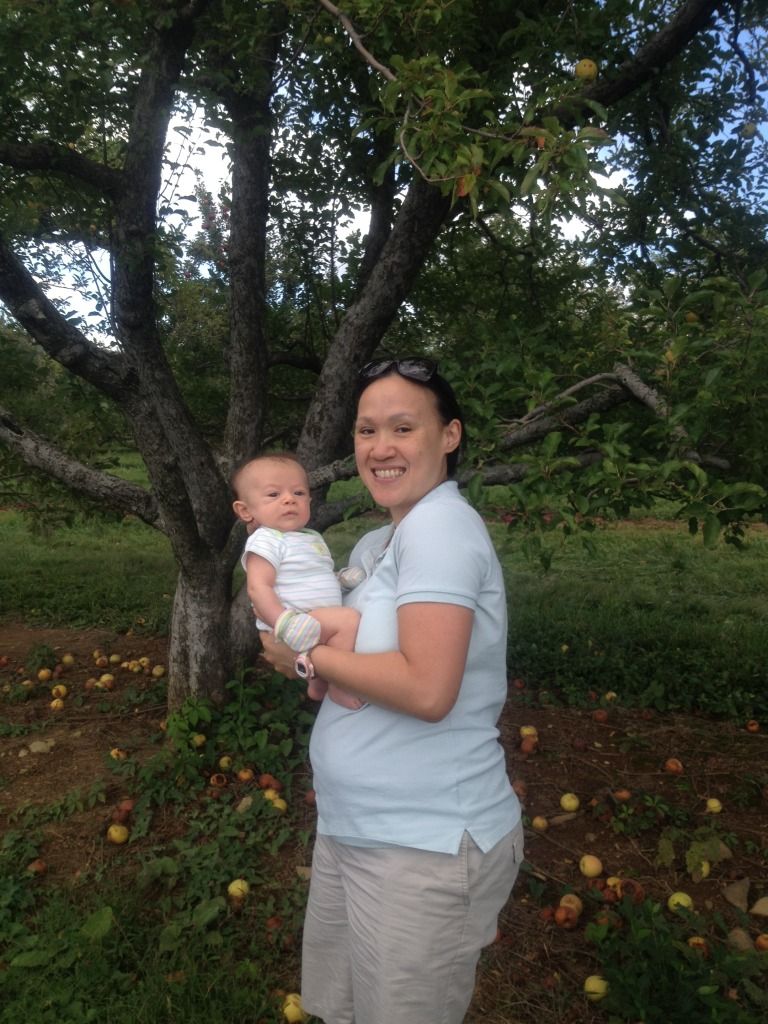 All in all, it was a lovely day. I can't wait until the Blueberry's big enough to pick apples too!