Ugh, I've been trying to get this post up since Friday. Let's just say life has been busy with Hurricane Sandy making her way towards us. The Blueberry also had a bit of teething pain, which meant lots of cuddle time. Curiously, gnawing on his hands seems to cuddle him most--the chilled teething toys are only tolerated for a few seconds at best.
On to the post...
Happy 3-month-birthday, Blueberry!!!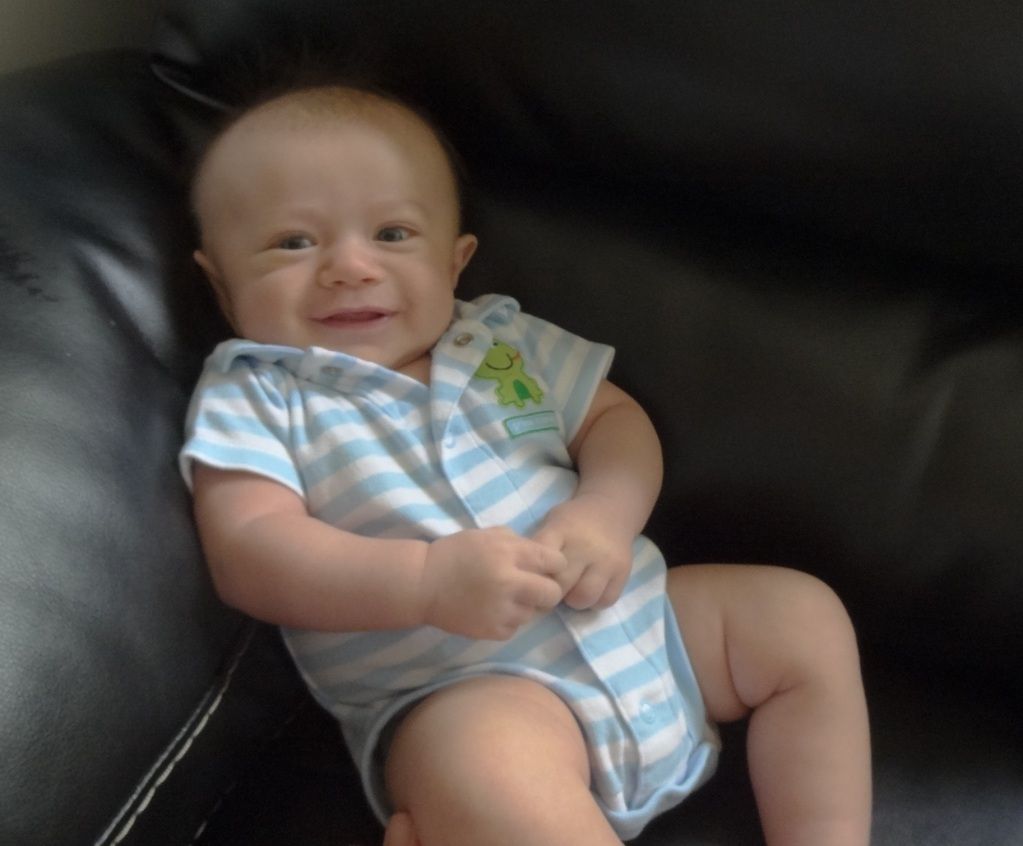 He's officially an infant and no longer a newborn! Assuming you subscribe to the missing 4th trimester theory of Dr. Karp's (The Happiest Baby on the Block), the Blueberry's now actually ready to be born and has certain limited coping abilities. I'm not sure I've seen them. Kidding!!! Every day he becomes more aware of and comfortable with the world around him and it shows.
For example, at 8 weeks (shown in the picture below) he would only nap in his bassinet. Now he sleeps in it overnight as well as he did in the Rock N Play.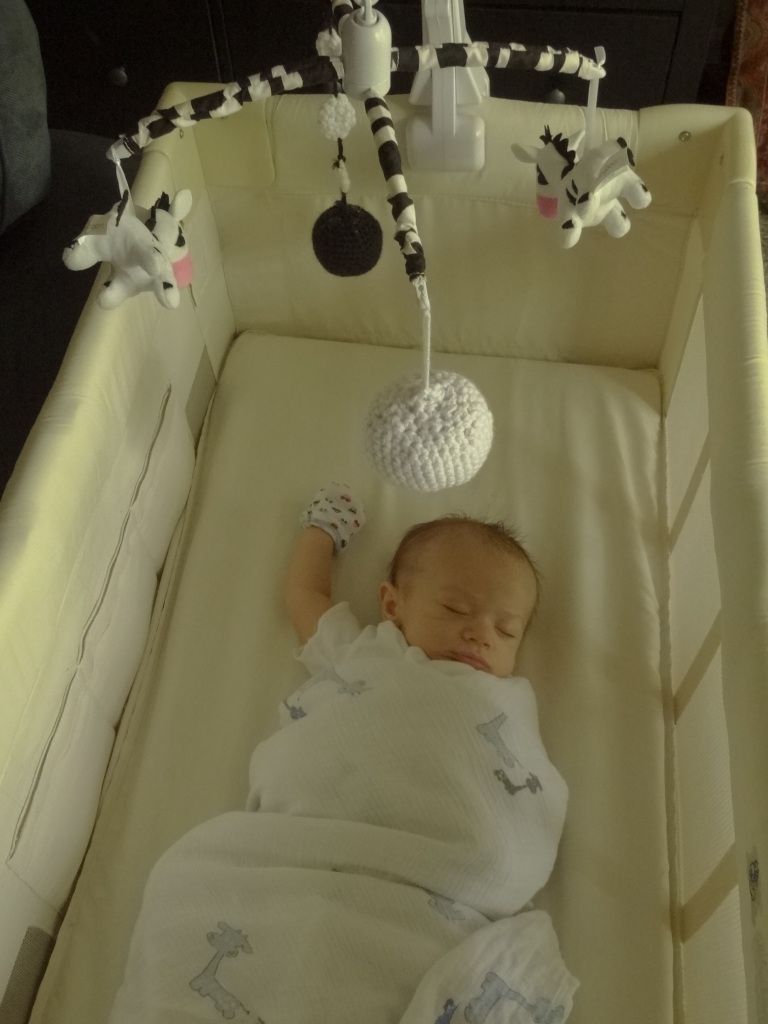 After initially being terrified, he finally began to enjoy hanging out in his swing. I've never seen it, but according to his Daddy, he even naps in it.


9 weeks


3 months
At 10 weeks, give or take, he began loving his playmat.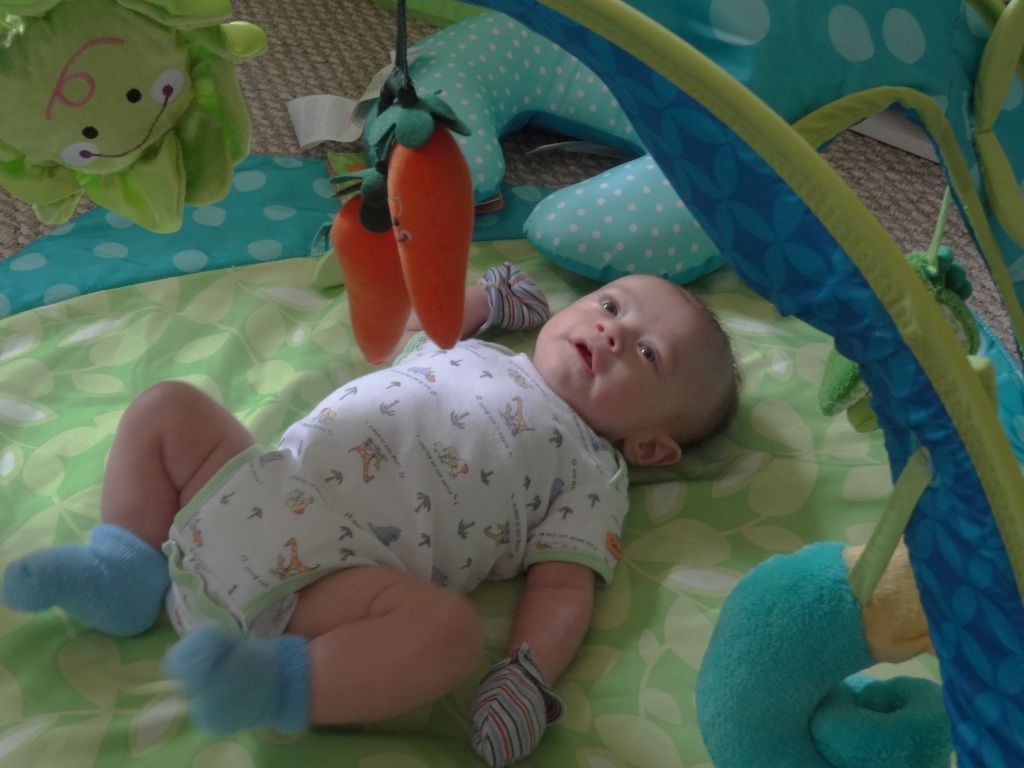 He's also got quite a bit of traveling under his belt, including a trip to Virginia Beach and Colonial Jamestown at 6 weeks.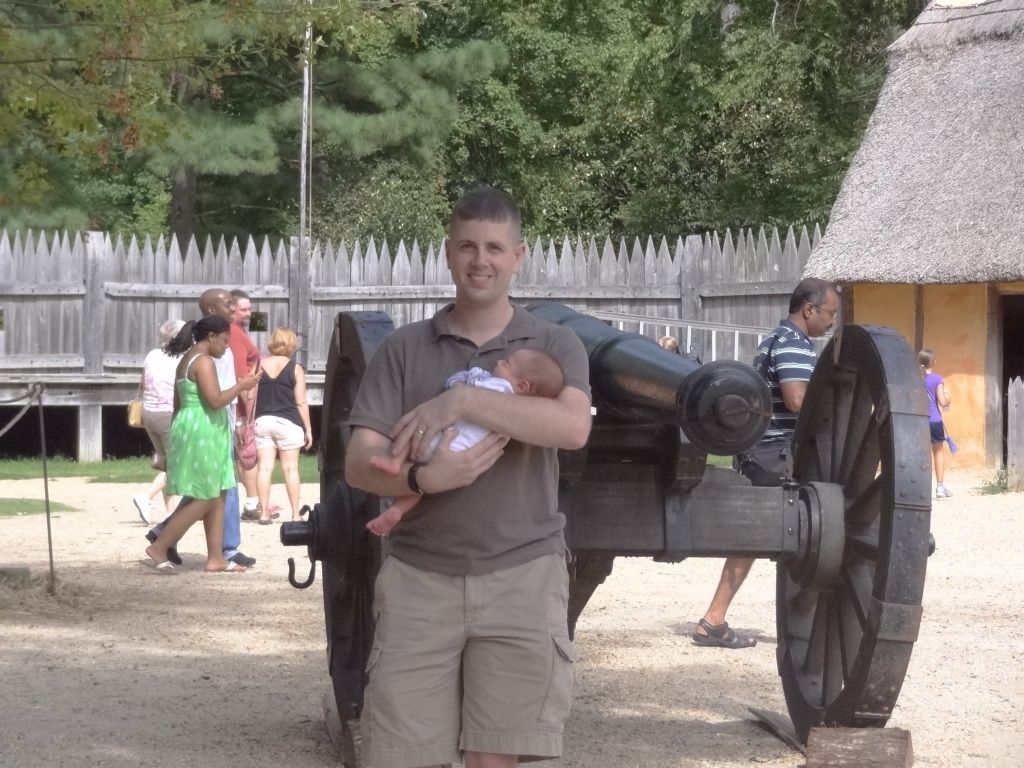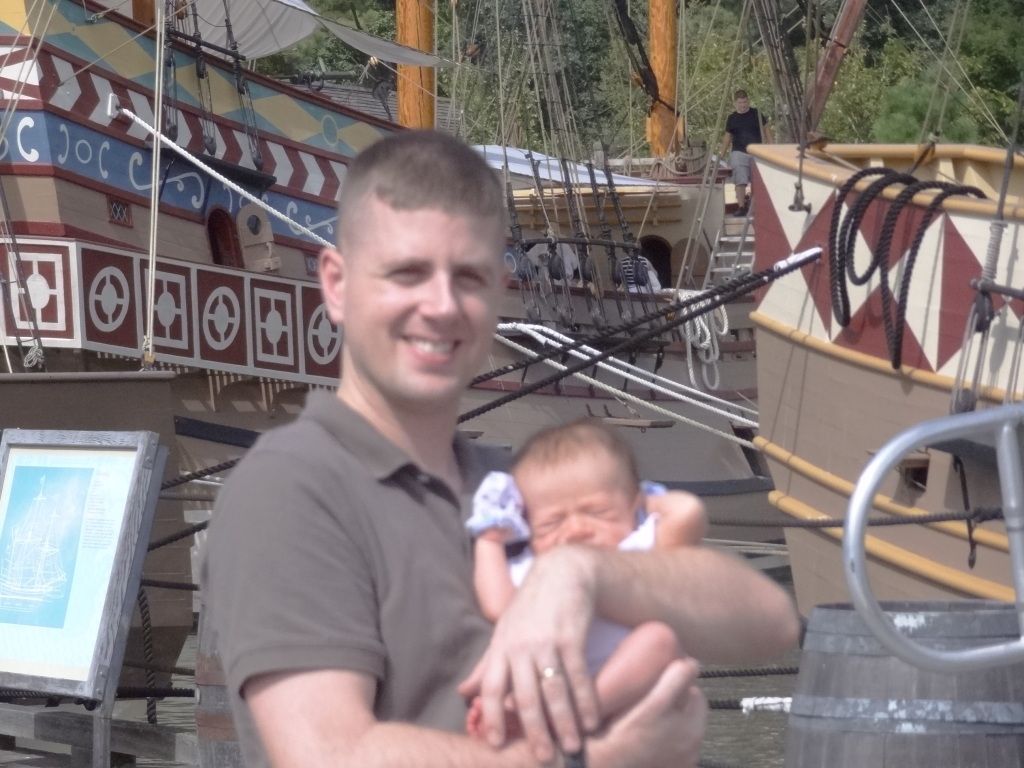 He also visited friends and family in Chicago just a couple of weeks ago. We are so very fortunate that he loves sleeping in his car seat.

And was tasted by met his first dog.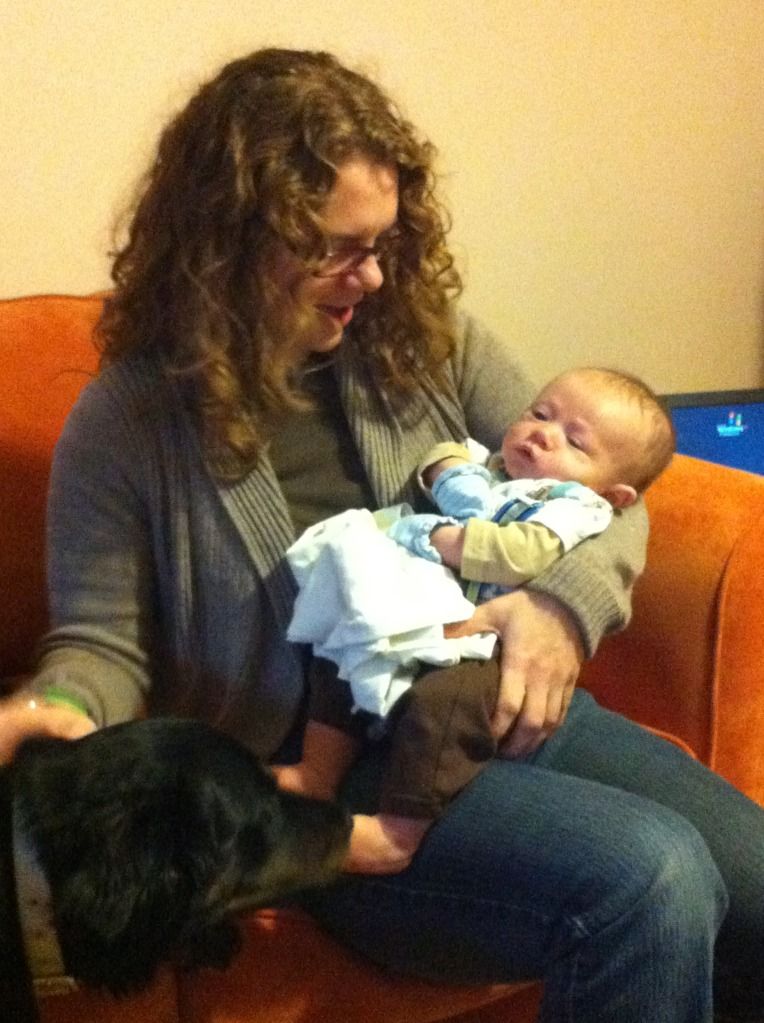 He even offered to help with the driving when Daddy got tired but he couldn't quite reach the pedals.

After initially being terrified of the big stroller, now it's one of his favorite places to nap.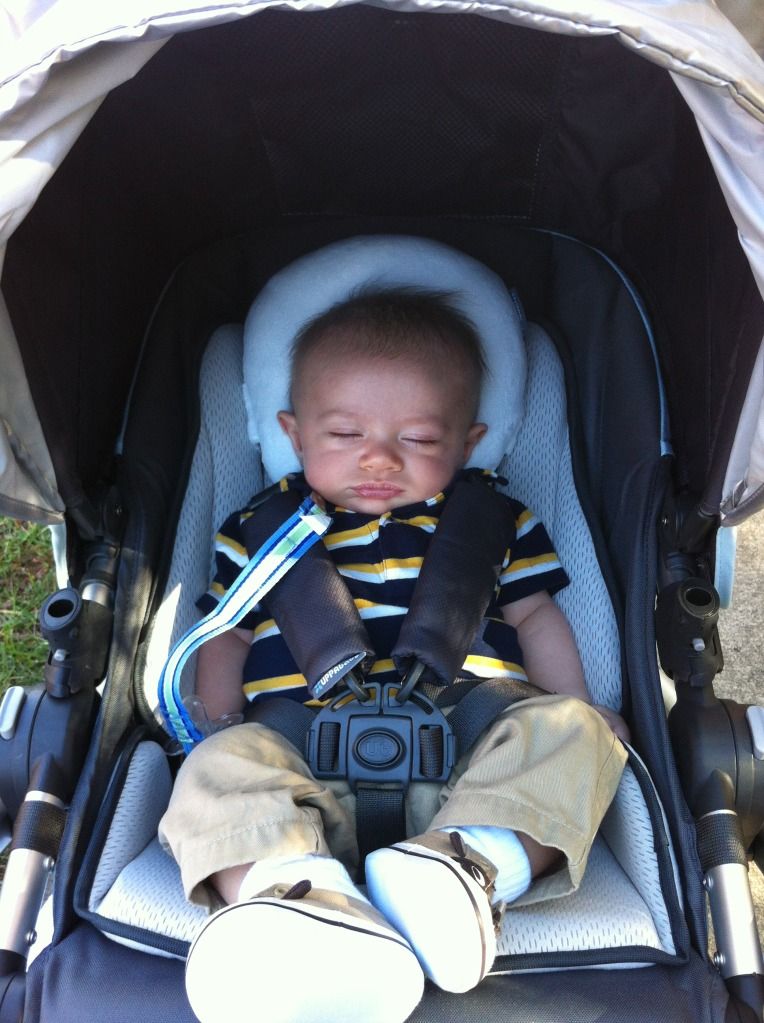 In addition to becoming more comfortable with himself and in his new environment, I'm constantly amazed at how much he's grown--especially his head, which wasn't small to begin with.


3 weeks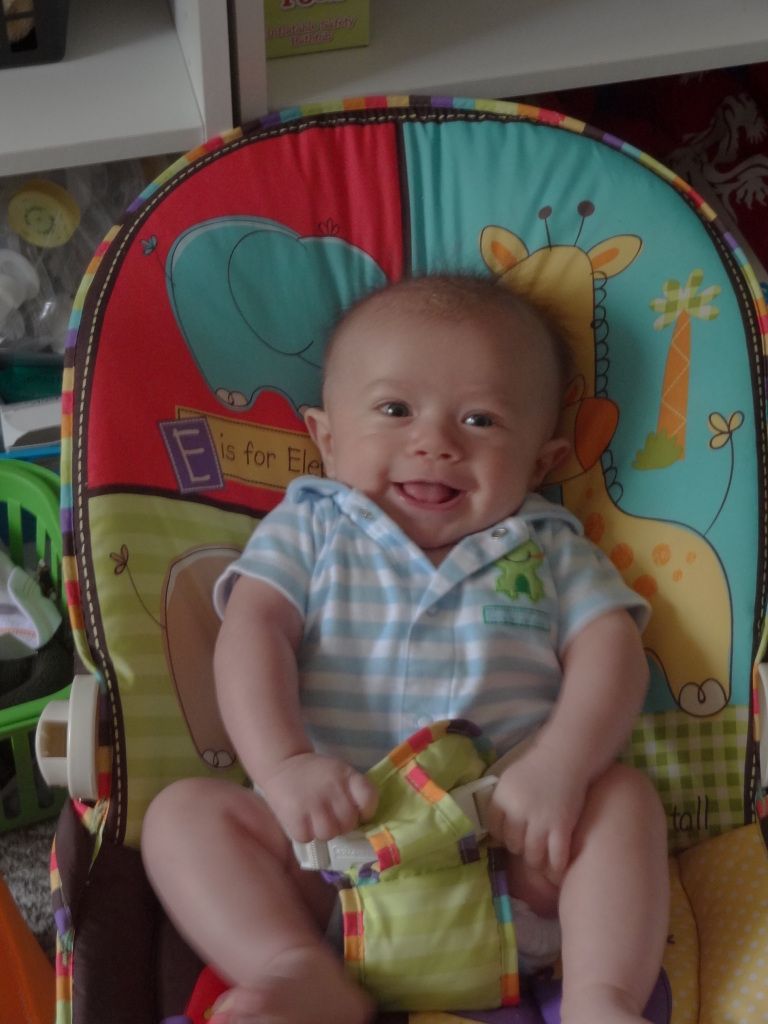 3 months
Happy 3-month-birthday to my amazing little guy!


I love you so much (and not just because you're so cute)!