I know I've been posting things a bit out of order, but better late than never. Here are a few more pictures taken of the Blueberry and his parents at the hospital. We couldn't wait to come home, but the accommodations weren't bad at all--except for the lack of wifi.
Here's the Blueberry, a few minutes old.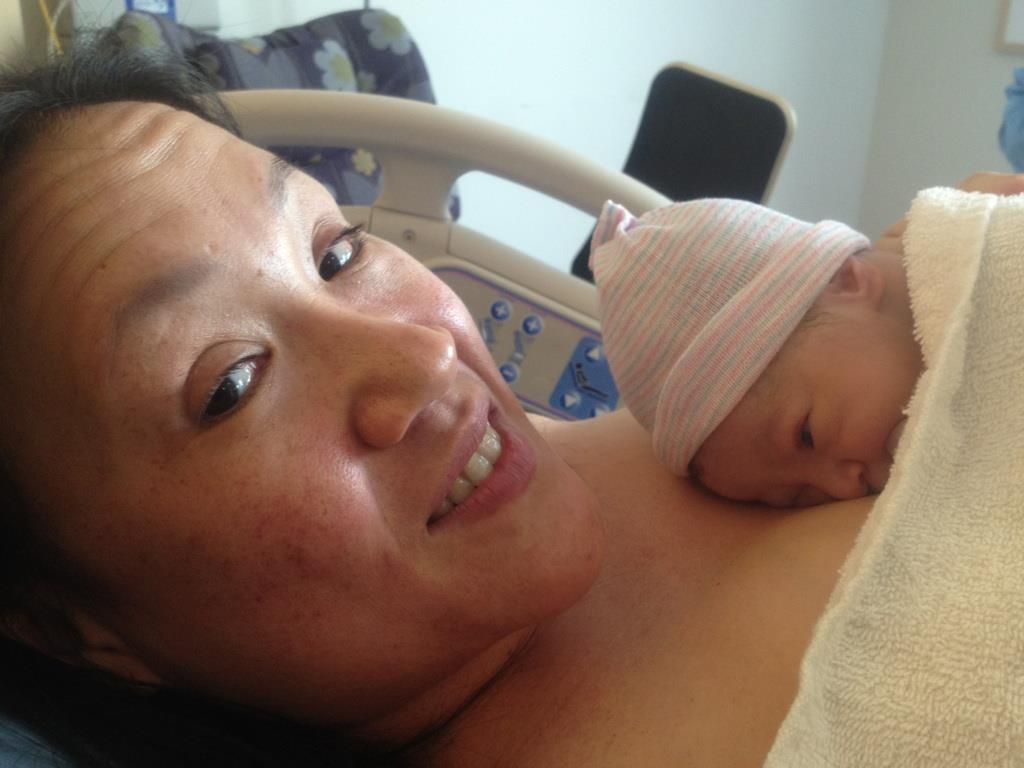 First family pictures.