Our little Blueberry was born 26 July at 7:24 a.m., weighing in at 7 lbs 5 oz and measuring 20.5". We arrived at the hospital at 6 pm and he made his grand entrance about 11.5 hours later. I won't share how long I may have been in labor at home before making the journey, but all went well enough.
Here he is: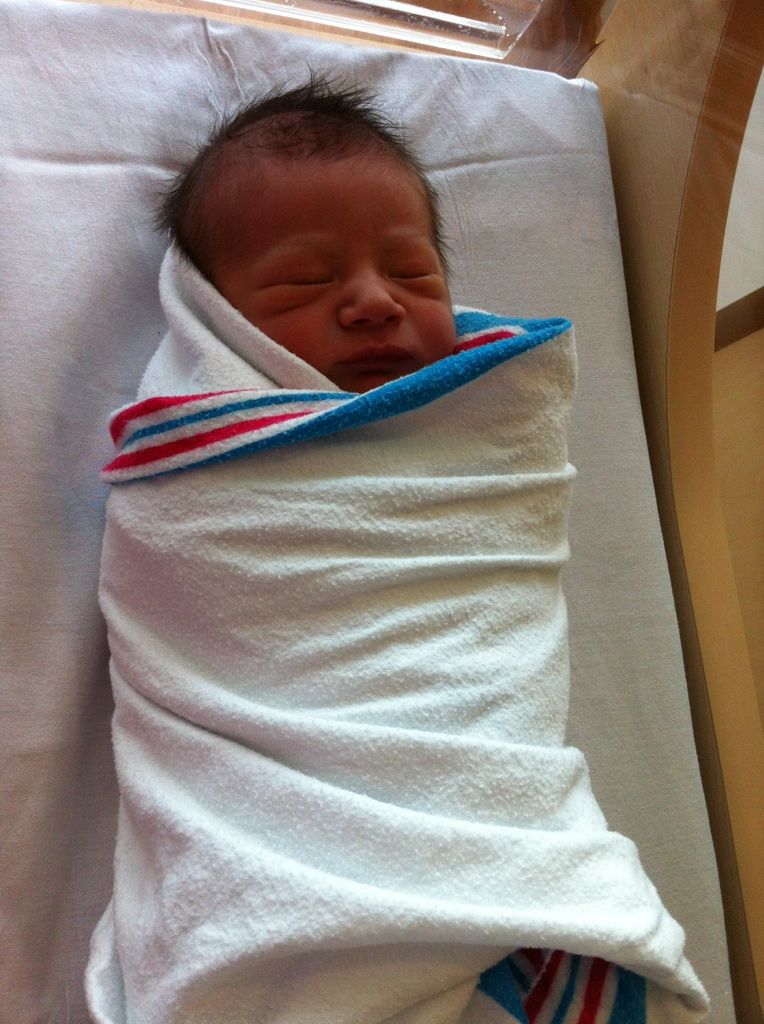 So puffy from his trip down the birth canal: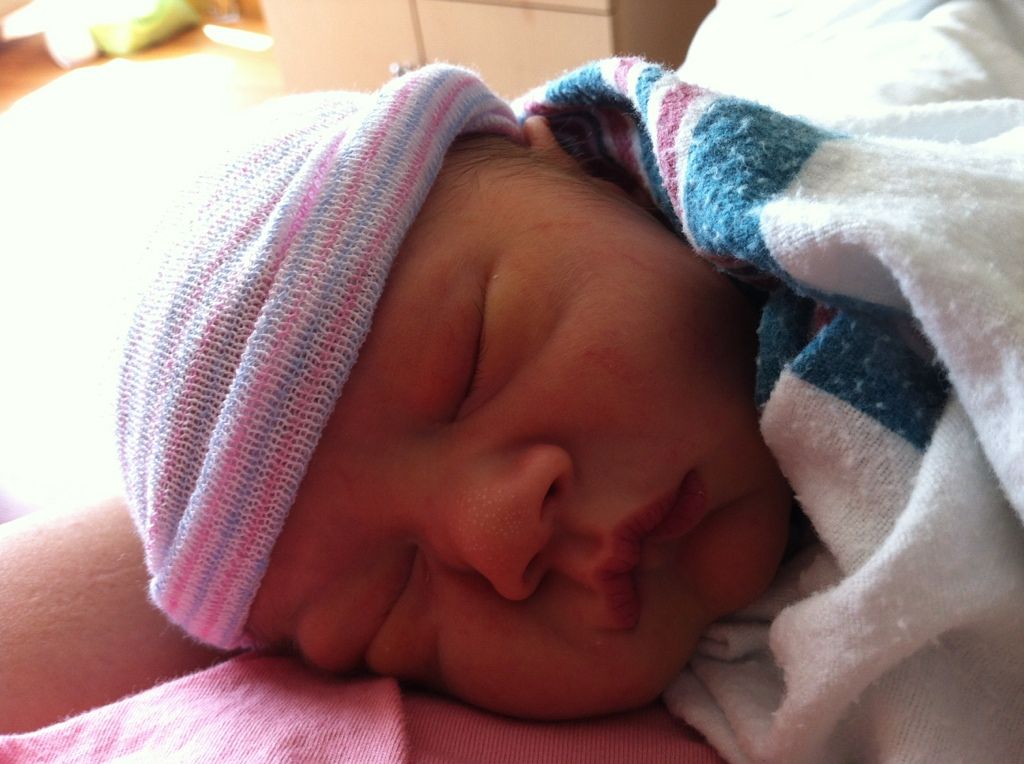 With his proud daddy: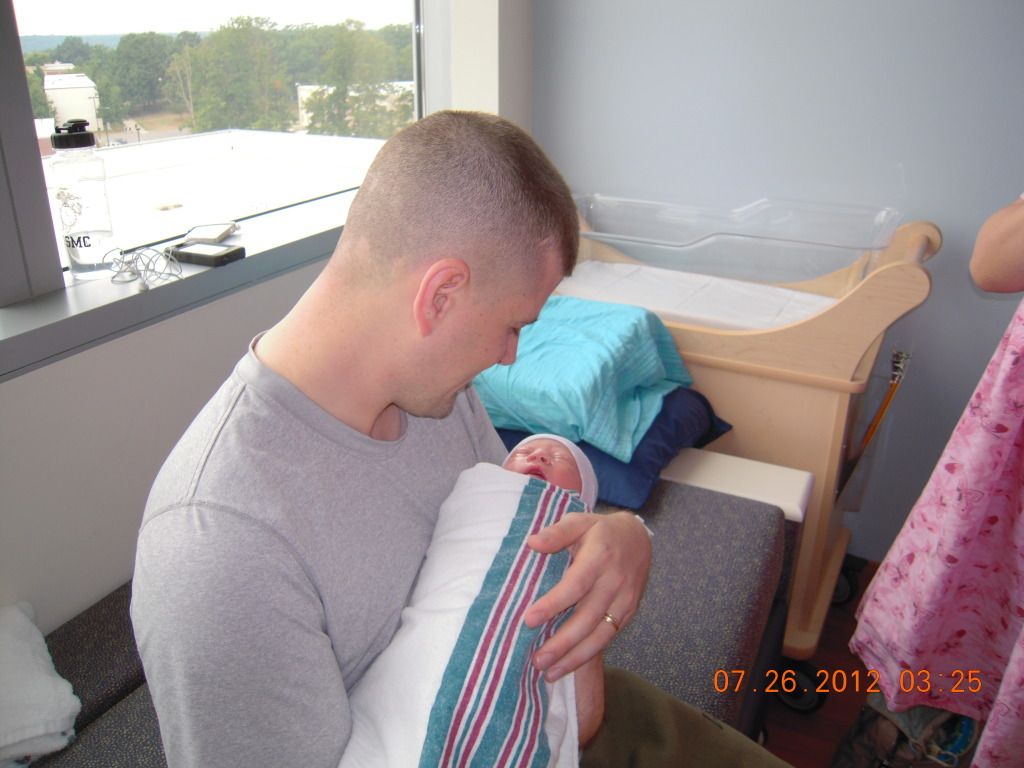 More pictures and updates to come!