I bought the
Rock and Play by Fisher Price
thinking it would be perfect for naps in the office. In the bedroom we had a bassinet, a crib in the baby's room, and a swing and bouncer for the living room. However, after a week of sleeping in the bassinet, the Blueberry could not get comfortable in the thing. Either he was too hot and would sweat a puddle in minutes or was just too fussy to fall asleep. I'm working on the heat thing and have ordered a different mattress pad. However, in the meantime the Rock and Play has been a blessing--the Blueberry sleeps in it throughout the day and night. Plus, it has also been safety certified as a bassinet. He will also nap in his bouncer (due to the vibration, I assume), but since it's not similarly approved I'm uncomfortable leaving him essentially unsupervised when I'm napping too.
Here's a few pictures from about two weeks ago...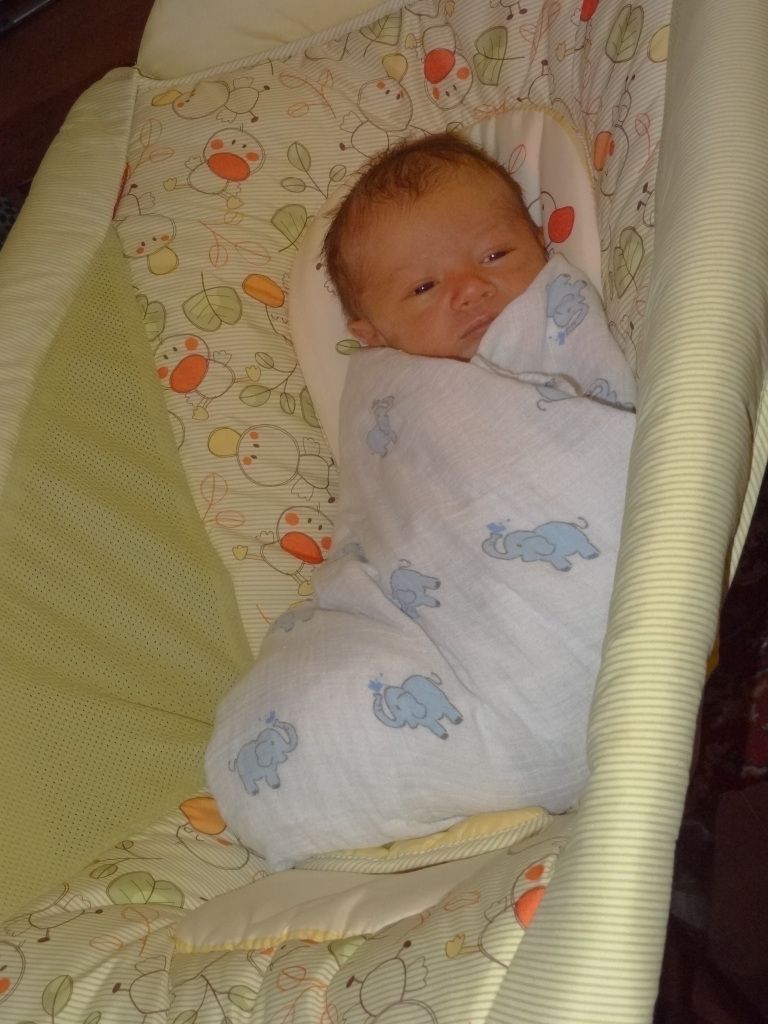 Awake
On his way to sleep.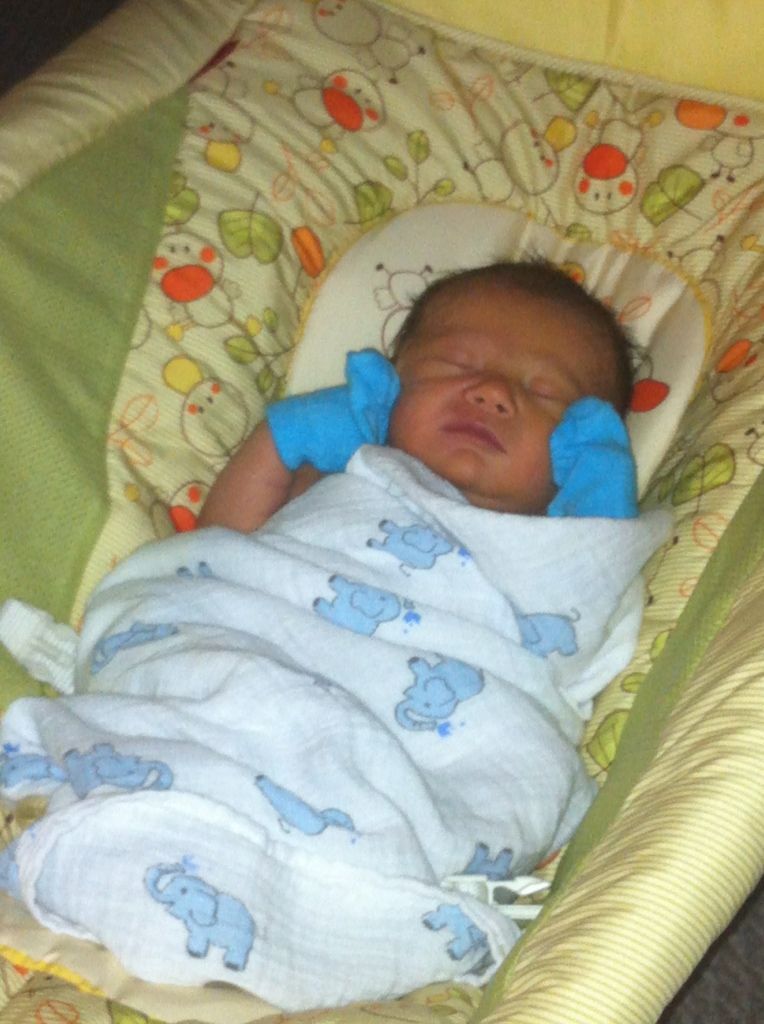 Out