It's here, it's here, it's here! And finally assembled. As some of you may know, I initially had my heart set on the
2012 UppaBaby Vista
. It's a fully loaded, moderately-priced luxury stroller that includes a pram. I really had my heart set on a pram for a long while. However, the Vista was $700 and there's a good chance that the Blueberry wouldn't like riding in a pram or spend any time in it at all due to a fast rate of growth or any number of other reasons. Finally, after much thought and further research into the Cruz, I decided against the bassinet (essentially a non-optional $250 accessory) and the heavier stroller that came with it.
New this year, the
Cruz
is basically a less souped up version of the Vista, priced at $460 versus $700. It has smaller wheels (although of the same quality rubber/foam) than the Vista, no bassinet, and currently has no bumper bar or snack tray option--these options are supposed to become available in July. However, it has a reversible seat, adjustable footrest, and mesh magnetic-close window (three big things on my wishlist), as well as an automatic lock, adjustable handle, full-size adjustable canopy with pop-out 50 SFP sunshade, and deep one-handed recline. (
Note
: While the seat reclines to 180 degrees, the back has a permanent incline so it's not flat-flat. Still, with the infant snug seat, it's approved for babies from birth.). Oh, and it comes in a gorgeous sky blue color which is not available in the Vista and does include a rain cover and mosquito netting, just like the Vista. Because of the smaller wheels and a frame made of slightly lighter material, the Cruz is 3 lbs lighter than the Vista. There's also no bassinet to store once baby outgrows it or if he doesn't care for it at all. There's a specific car seat adapter for each of the following brands: Chico, Maxi-Cosi, Gracco and Peg-Perego.
Without further ado, here's the Blueberry's stroller, which Pooh was kind enough to demo for us.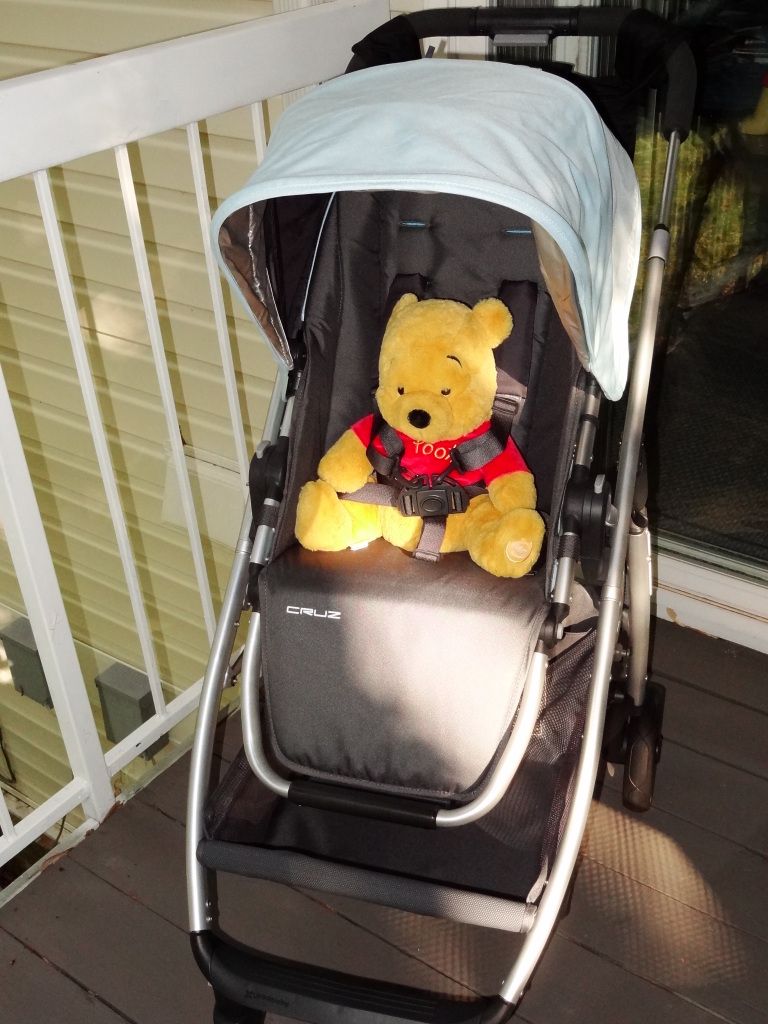 From the front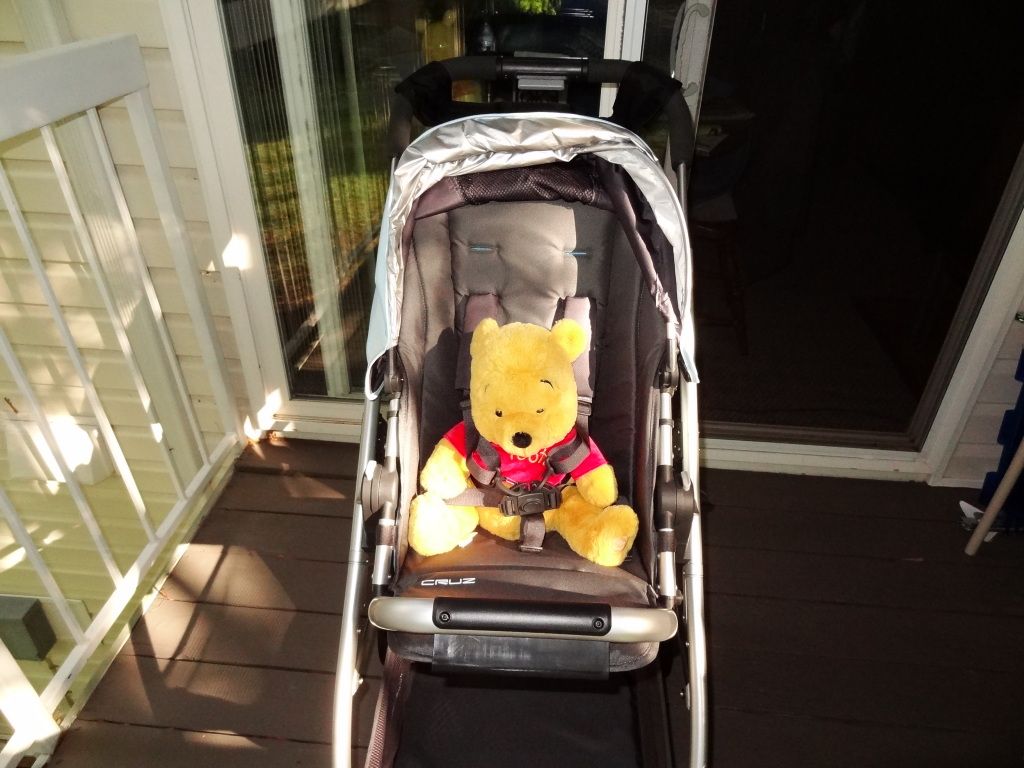 Adjustable footrest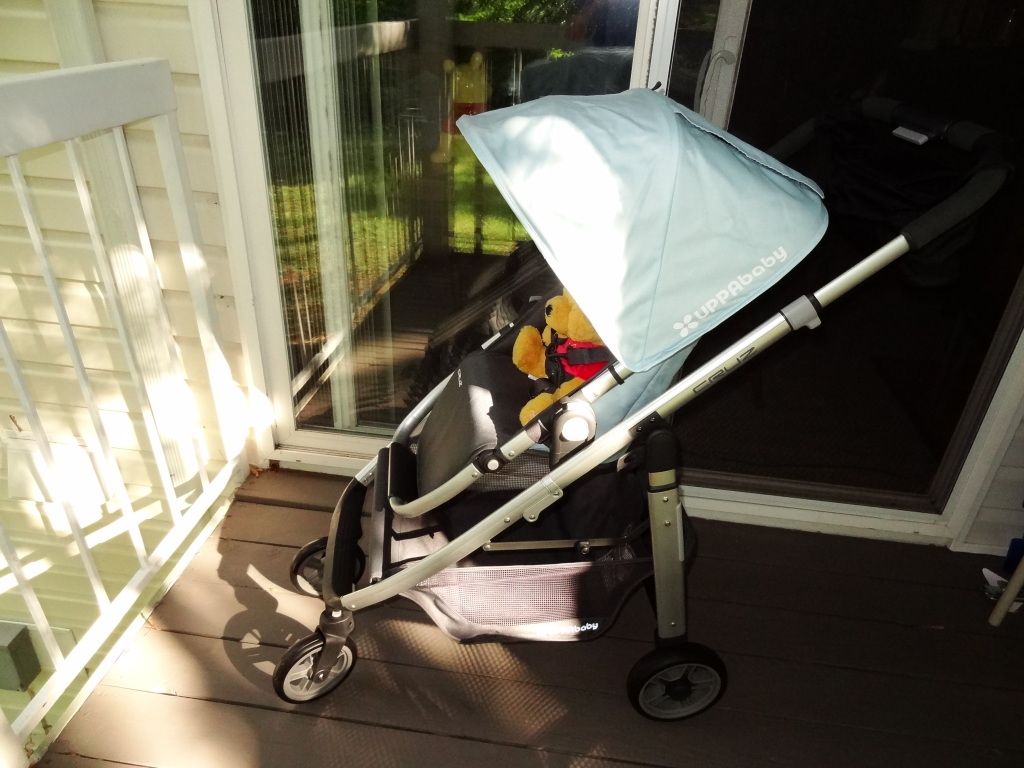 Profile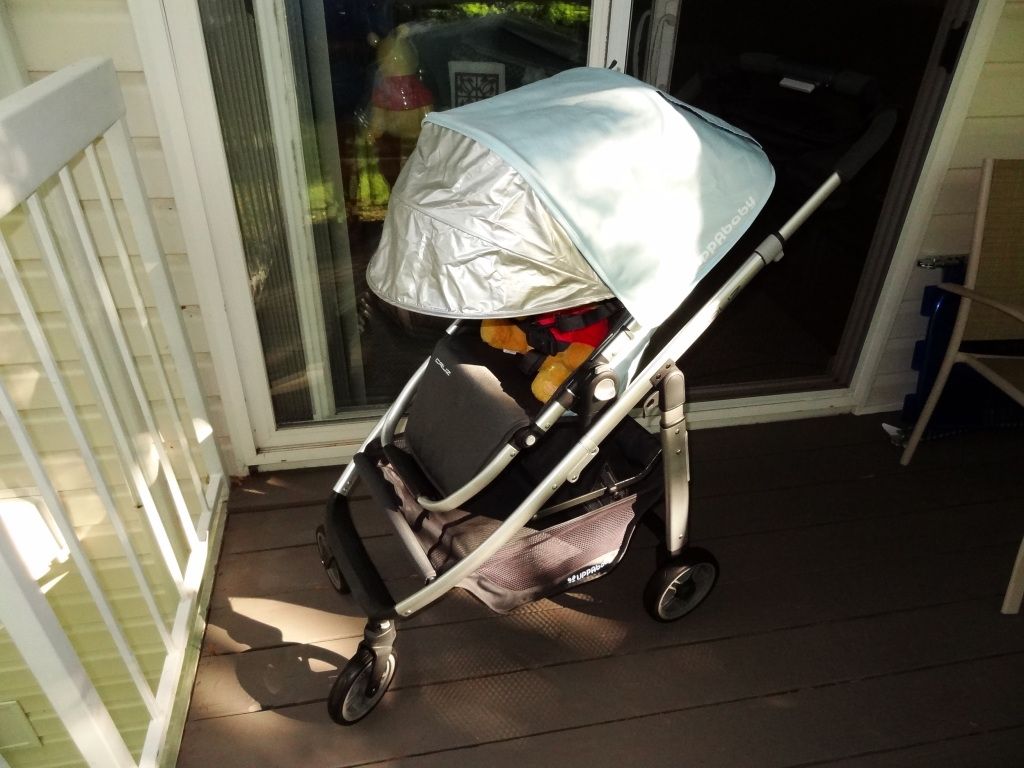 Generous 50 SPF pop-out sunshade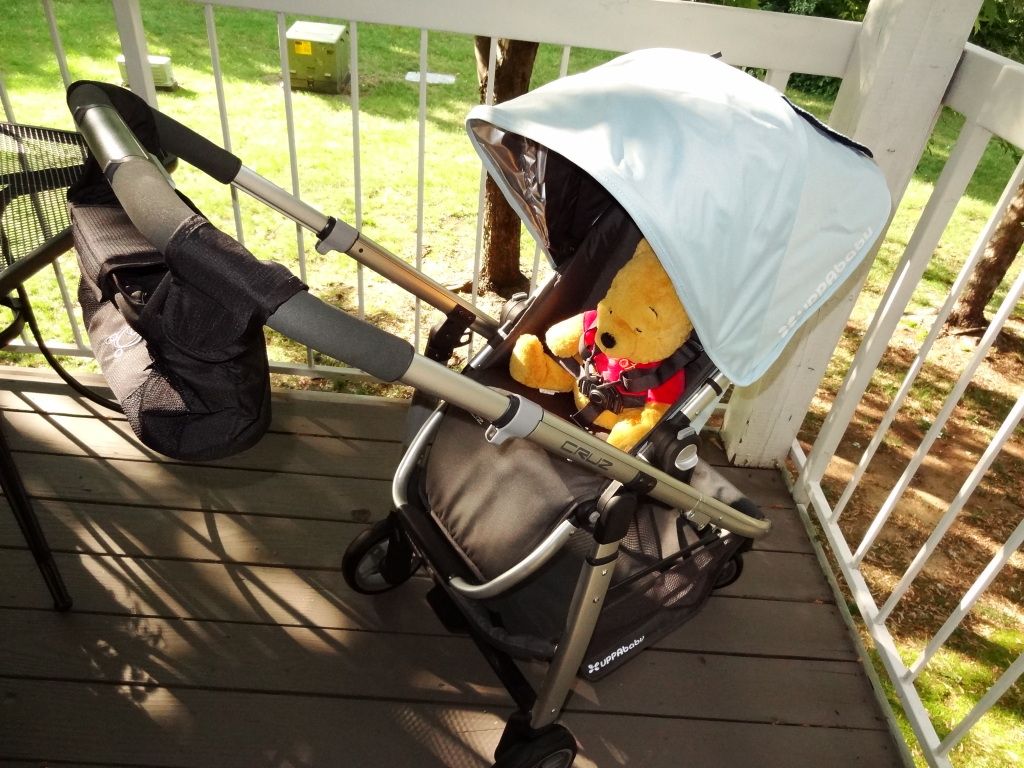 Reversible seat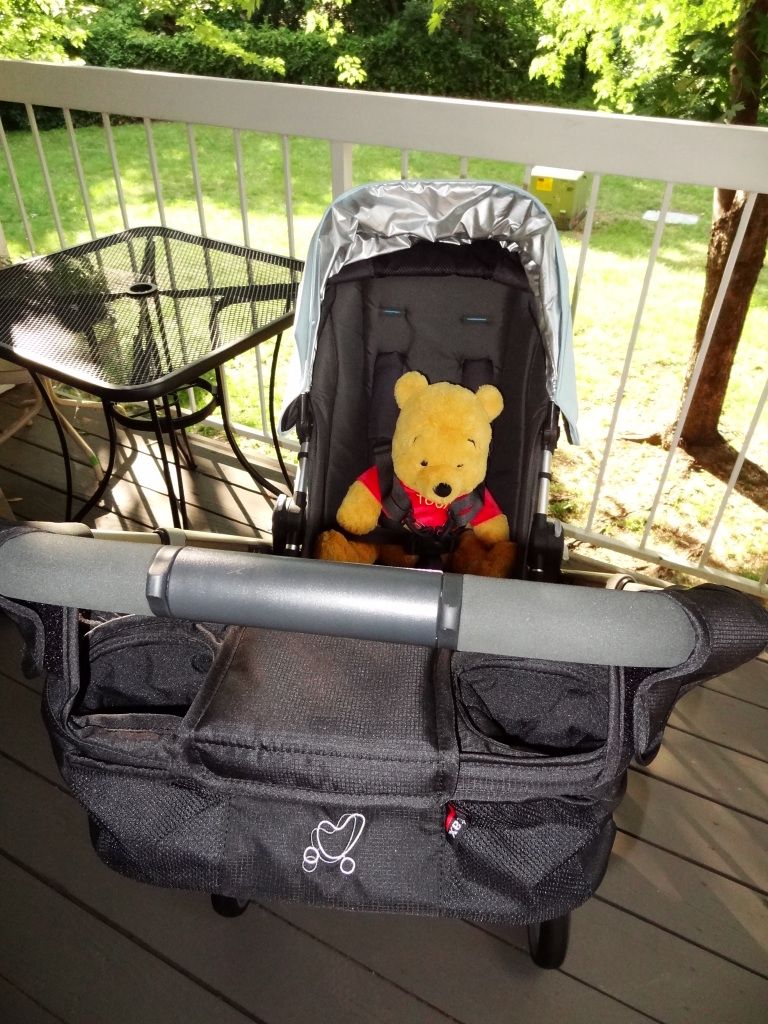 This is the new Britax stroller organizer, which fits perfectly as you can see. UppaBaby sells their own model, but I didn't like it as well.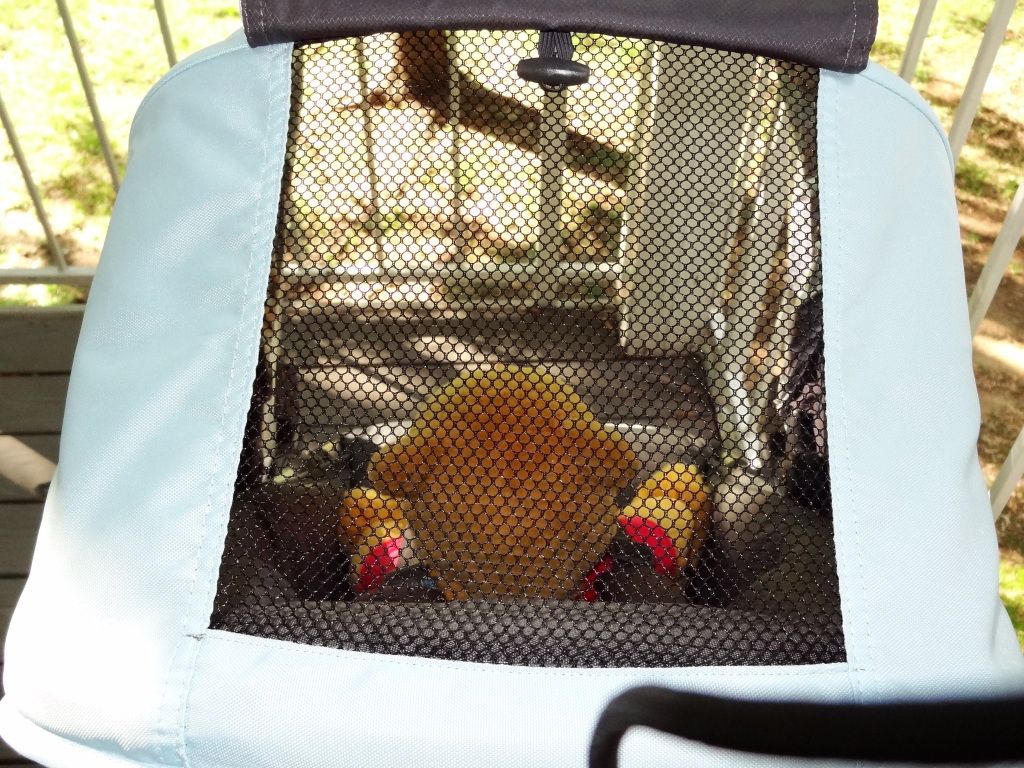 Mesh peekaboo window with magnetic closures. I hate noisy velcro and really like the idea of the air-circulation that comes with mesh.
It has a generous basket. Here are a couple views: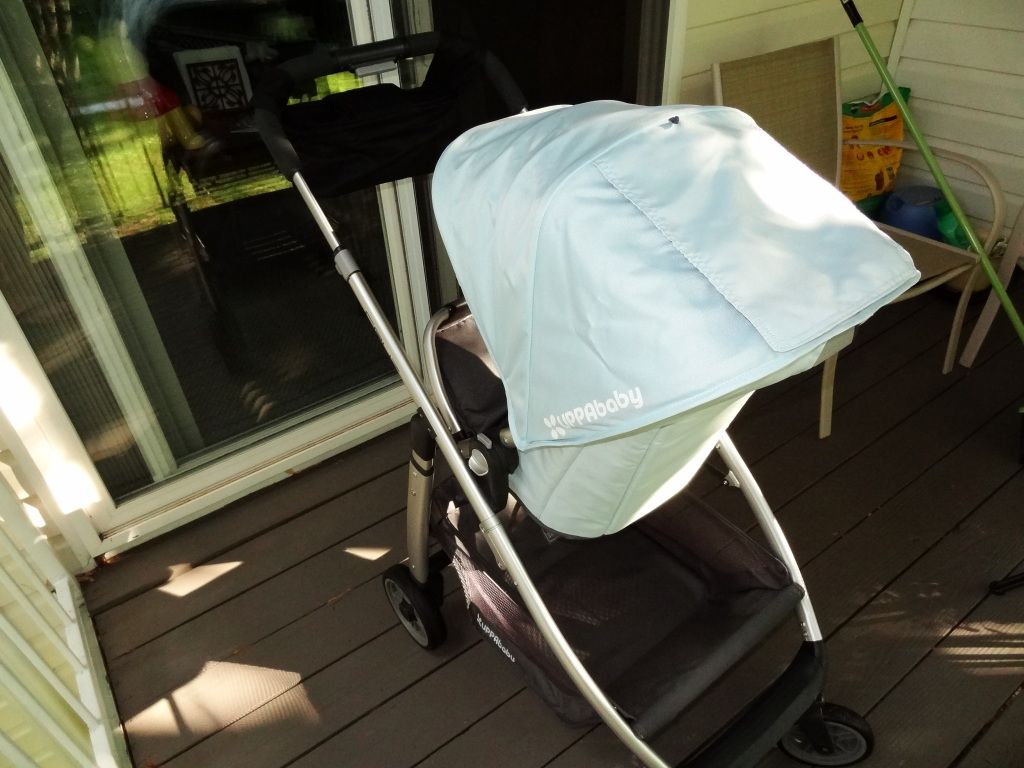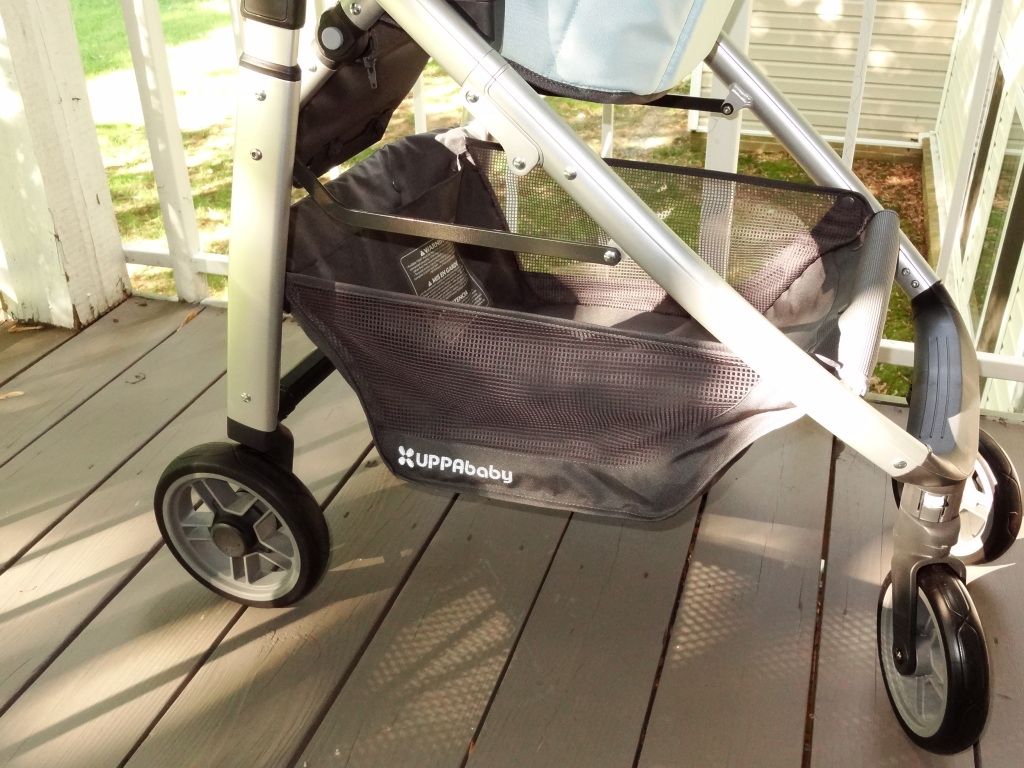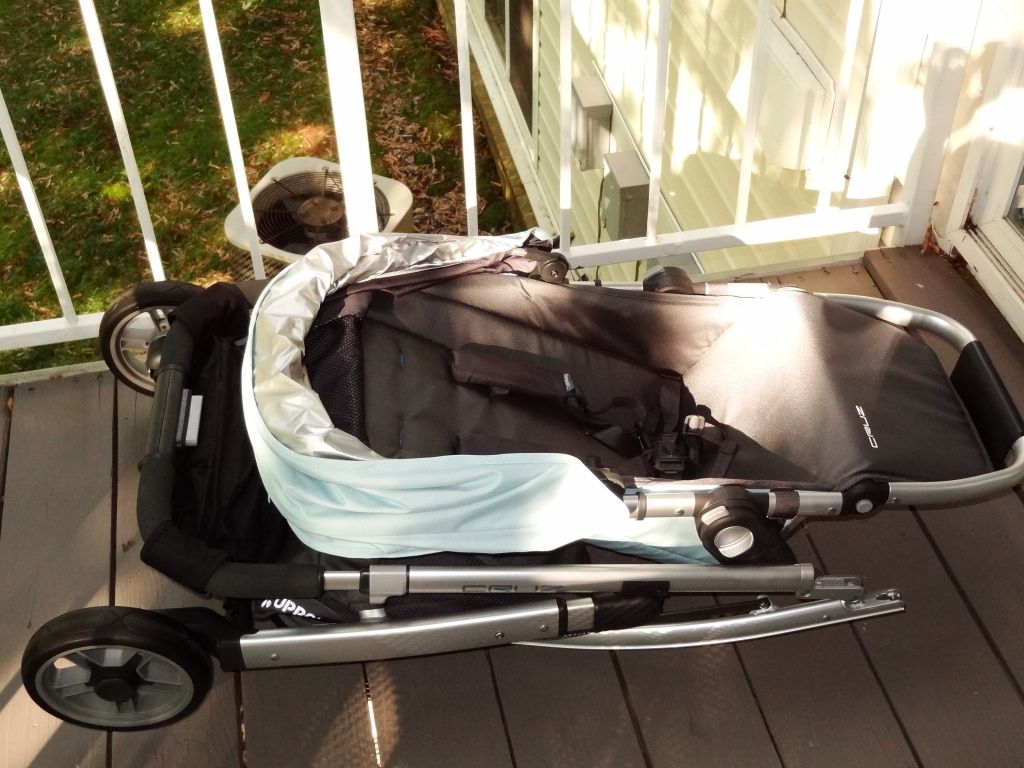 Here's the Cruz folded--pretty flat I'd say.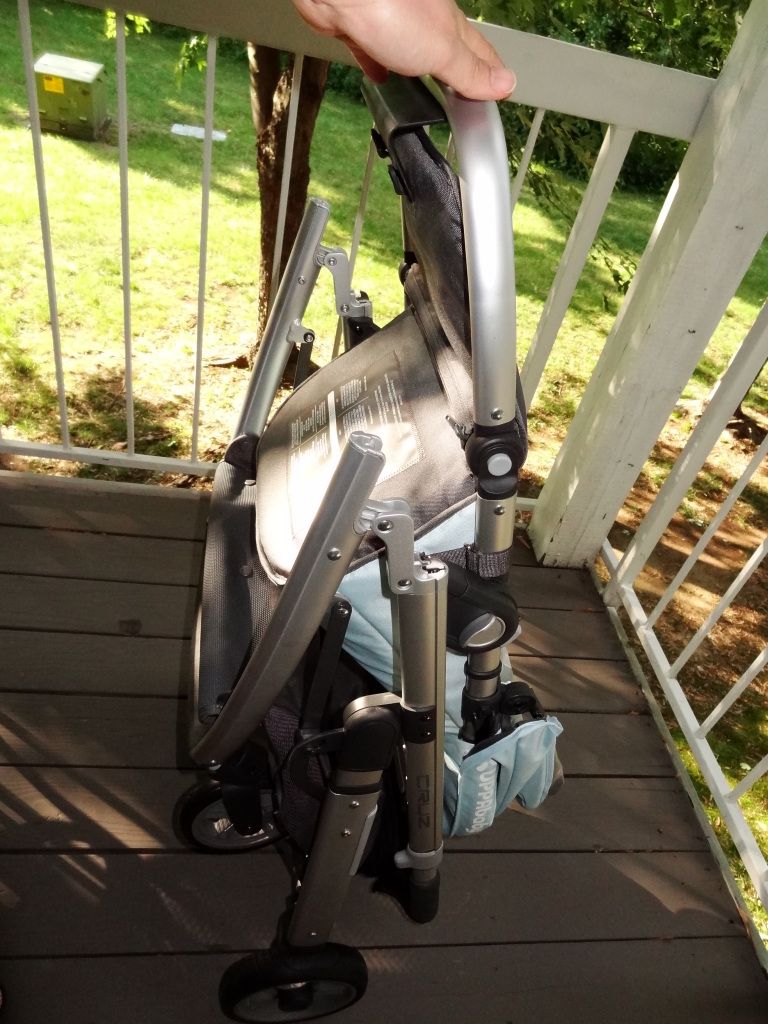 It's supposed to stand on its own, but as you can see it doesn't unless the handle is full extended. (I didn't think of that when I was taking the pictures.)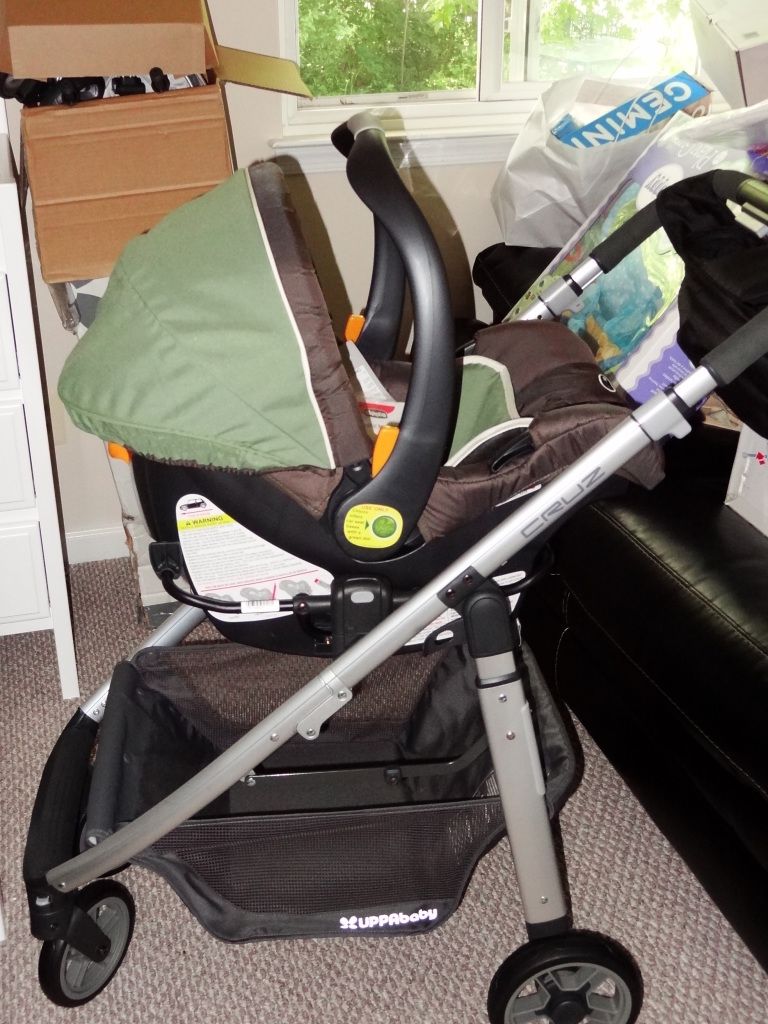 Here's our infant car seat attached to the Cruz. (Note: The adapter must be removed to insert the seat. Thus, I imagine we'll store the adapter in the car.)