Originally I was going to purchase a more traditional changing table with open shelves and baskets. Then I started shopping. Soon it became clear that cute wicker baskets I had in mind would not accommodate, nor would they keep clean, the extensive wardrobe Blueberry would have. (Currently, our unborn baby has more clothes--I'd say more than double--than my husband has, especially if his uniforms are not counted.) Thus, I selected the
DaVinci Roxanne 3-Drawer Changer
. I wanted wood and I wanted white, so this fit the bill. For the most part it seems quite sturdy. I believe it's made of pine, so it did arrive with a tiny blemish from shipping. However, it's so small that it wasn't worth the trouble to send back. Plus, if I'm really motivated I'm sure it will sand down easily enough.
Here are some pictures. Apologies for the poor lighting.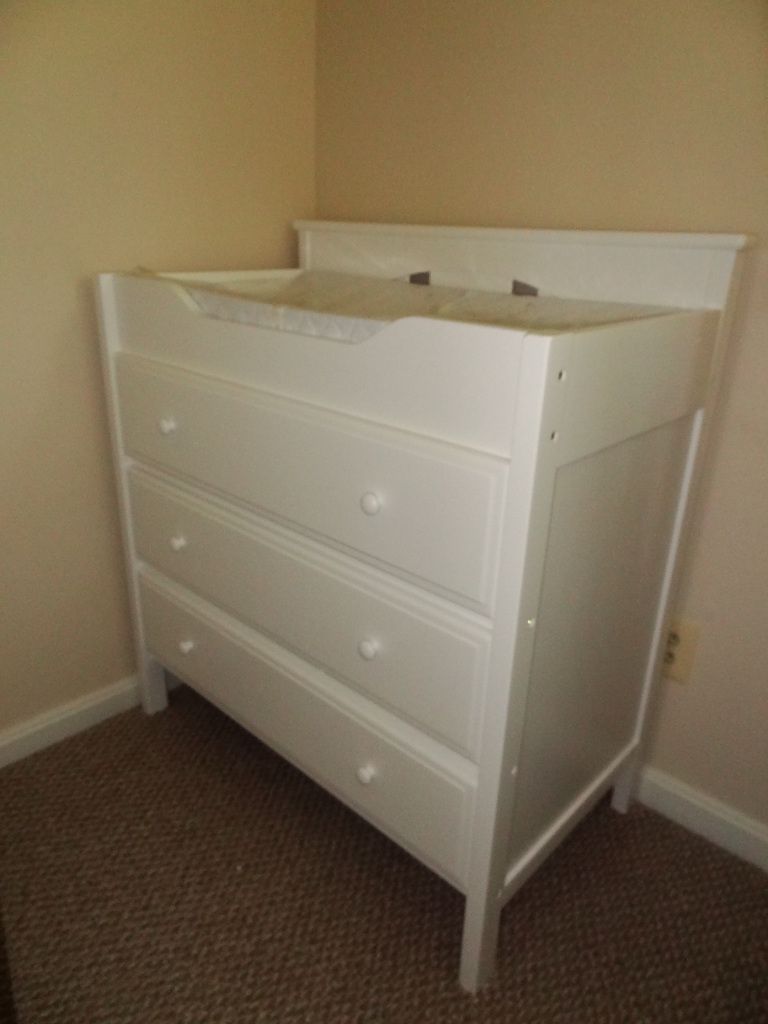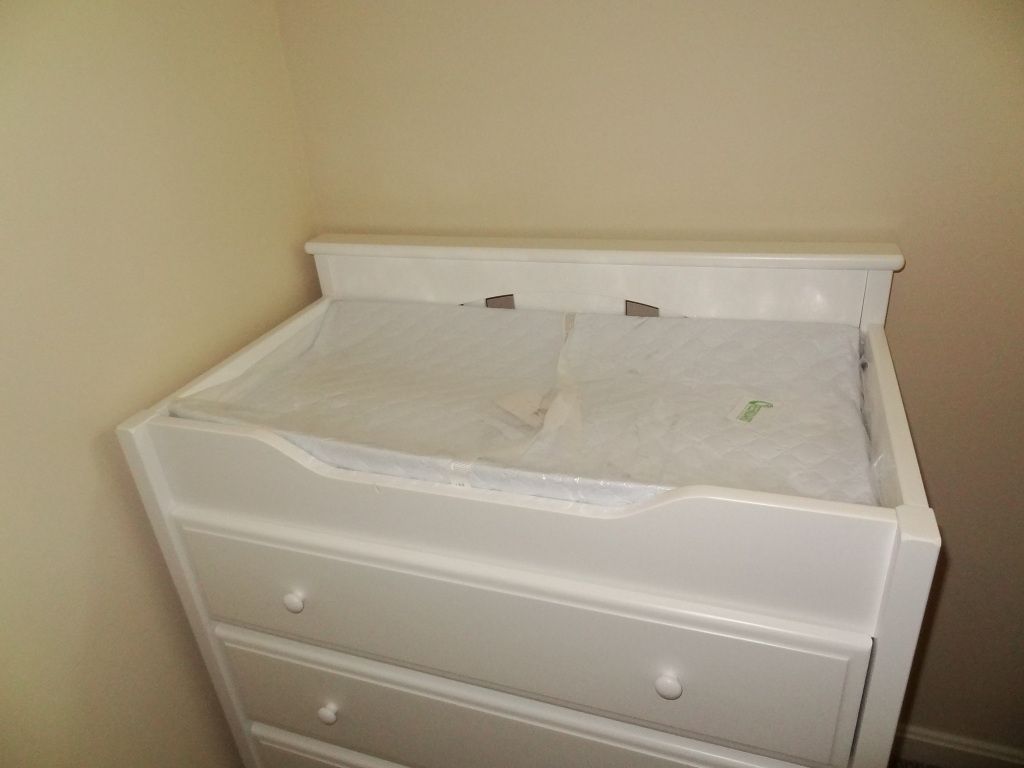 On top is the Land of Nod changing pad. We have some beautiful covers for it but they're still to be washed.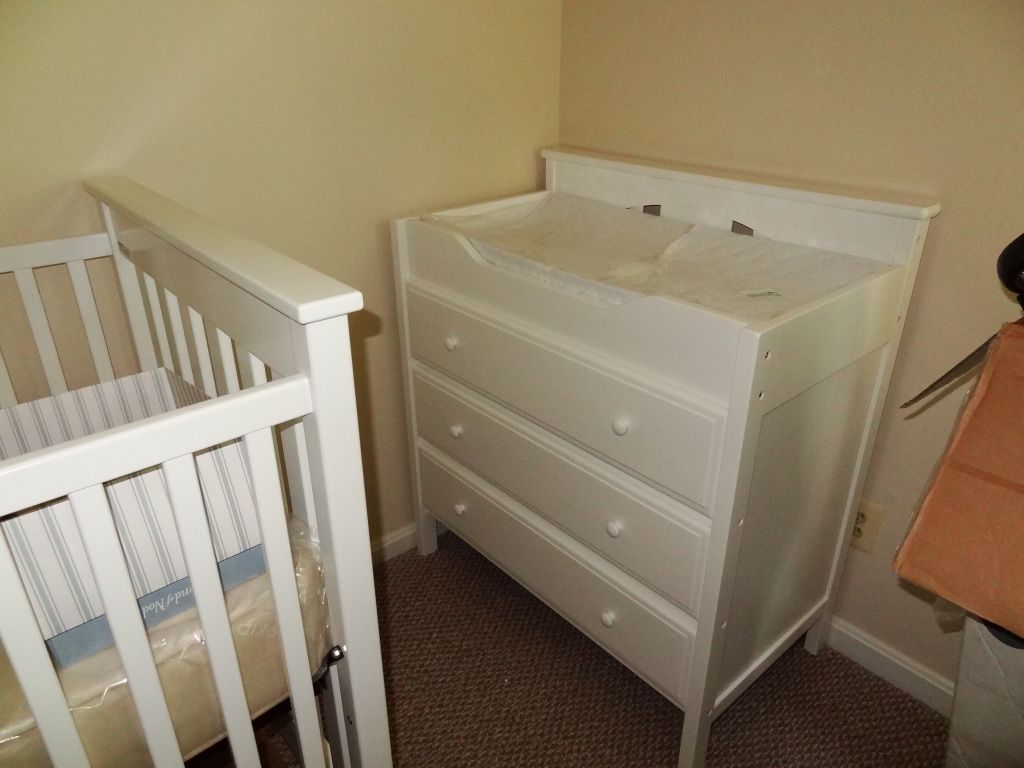 It's located next to the crib so it will be a short trip during the night.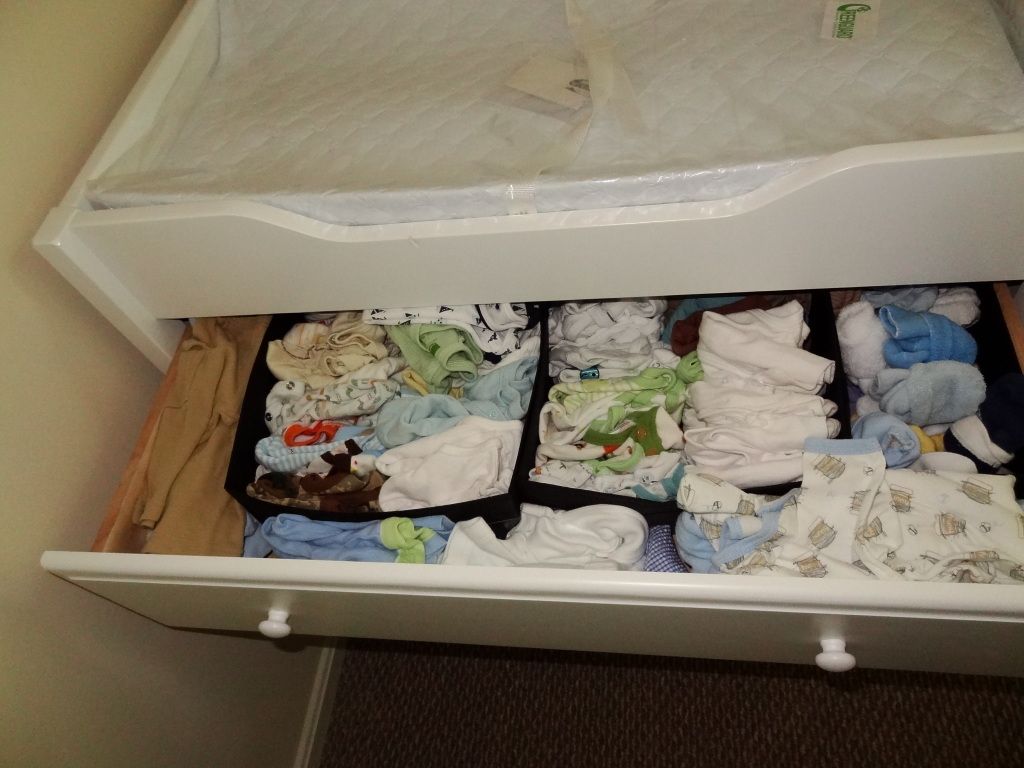 As you can see, I've wasted no time filling it. This top drawer contains socks, newborn onesies and sleepers, and 3 month onesies, shirts, pants and jumpers.