Although I built the Blueberry's crib at the same time I as built his
dresser
, I didn't get around to washing the bedding and decking it out until later. Here are pictures with a blue bedding set--I have a couple other sheets which will pair either with this bed skirt or a white eyelet skirt. I selected the
Straight Up Crib in white from Land of Nod
, which is where this bedding set was also purchased.
Since baby's not due for another month and a half, I've covered the entire crib with a sheet to keep the dust off until he arrives. Once I decorate the walls, I'll be sure to uncover it briefly for pictures.
Here it is: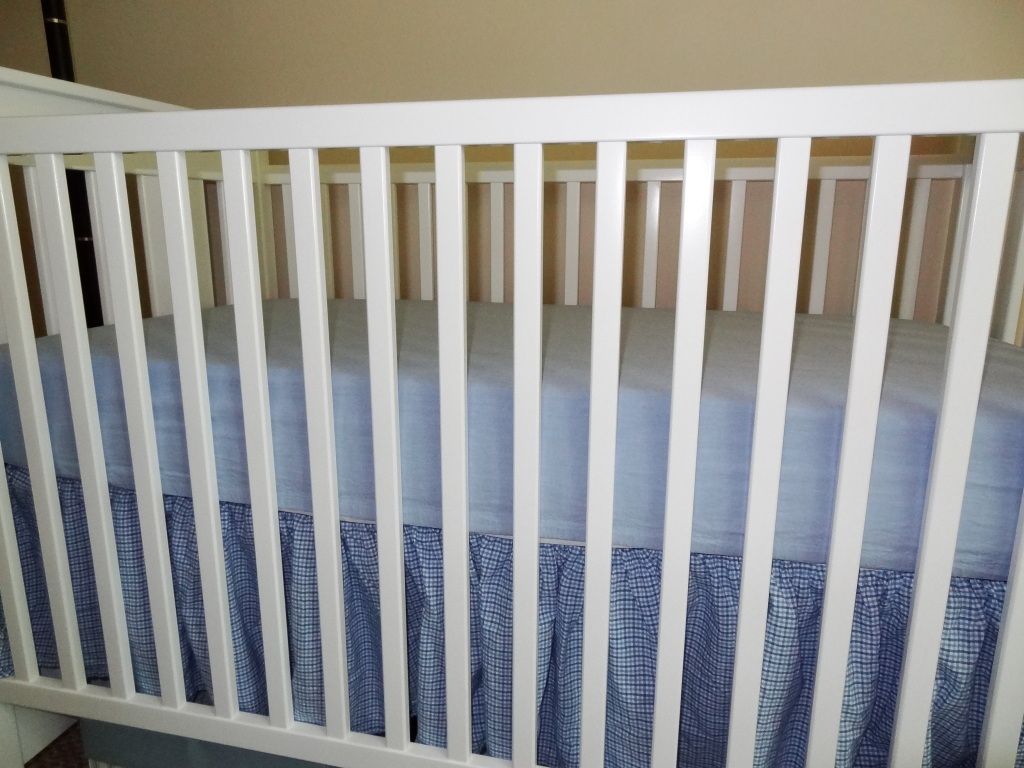 Behind it, you can see the matching changing table cover!