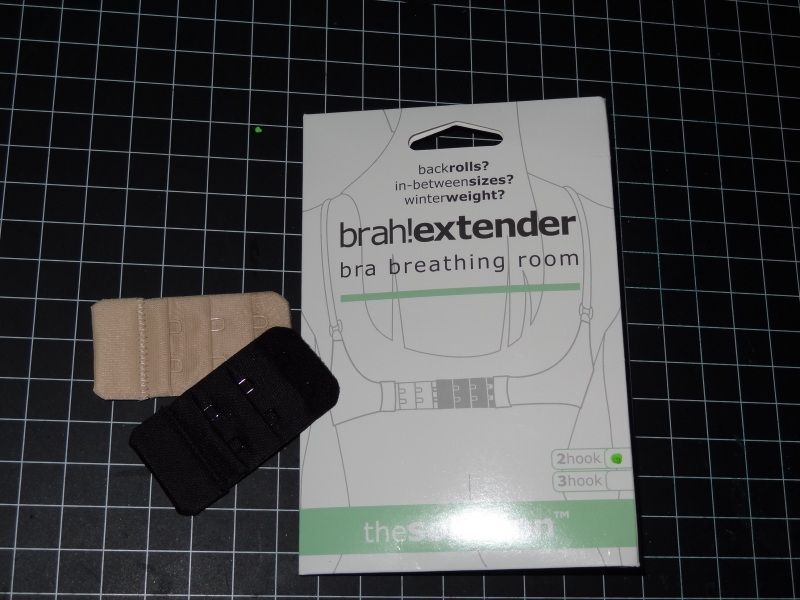 Sorry for the glare. I was in a hurry to get this picture taken. Anyway, I had see recommendations for bra extenders in the various books, websites, etc., early on in my pregnancy, but I just didn't look too hard for them until a week or so ago. Originally, it was because my bras mostly still fit. Then I started buying a couple new ones the next size or two up at Target. However, in the last month or so, even some of the new ones are feeling a little tight and the old ones felt terrible.
These things
are super! Though they don't help for cup size increases, they do help for breathing room. I even comfortably wore one with a regular pre-pregnancy bra and went for a mile-plus walk yesterday afternoon without any discomfort. (Ice cream was involved. It wasn't deliberately planned :).
One caveat is that the books say they're only a dollar or so a piece. I paid $8 for 3 on
Amazon
for the two prong set which seems to be the going rate. The 3-prong one were more expensive. Nonetheless, I definitely recommend trying these, particularly if you're not willing to buy cheapy bras from Target throughout your pregnancy like I had been.