On Friday, I made my way to Fredricksburg/North Stafford for another kids consignment sale. This one is cutely named
Weecycled Wardrobe
. Since this was my fourth consignment sale since February, I think I'm officially addicted. After washing this new stuff, I'm also out of room for the Blueberry's clothing, so I'm hoping his new dresser arrives quickly.
Every since finding and passing on certain big items at the first sale and hitting the jackpot on maternity clothes, I have been hoping at each subsequent sale to find things as good. This sale was loads better than the last two I attended, though I still mostly bought clothes, as you will see. Nonetheless, I managed to find what I desperately needed for me as summer approaches--maternity shorts. I also found several pairs of pants, even more bibs, and some of the cutest (non-Pooh) clothing I've found to date, several with original sales tags. One great thing about the Weecyled folks is that they only accept name brand clothing--thus, there was little risk of getting extremely cheap crap. I did see a fair bit of Old Navy, which I'm trying to avoid at first, and a number of store brands, but most of what I purchased was Carters, Gymboree, and even a couple Calvin Klein pieces. Half of what I bought was sized 6-12 months.
I will admit that this was the first sale which I wound up with a couple damaged items--two blankets. One has a big rip in the corner and the other has stains on one side. Though I'm a little disappointed with the quality control checkers, both blankets came in sets of 3-4 that I bought for at most $5 a piece and the other blankets are fine. Still a great deal for the undamaged stuff, so I can't complain too much. Since the stained blanket is really cute, I will try my hand and removing the stains (it looks like dye from another item of clothing) and likely repurpose the ripped into a bag or maybe smaller burp cloths.
Unrelated to the damaged items and only slightly related to our current lack of storage space, I will attempt to avoid attending further sales until after our baby shower at the end of this month.
Here's my loot:
Onesies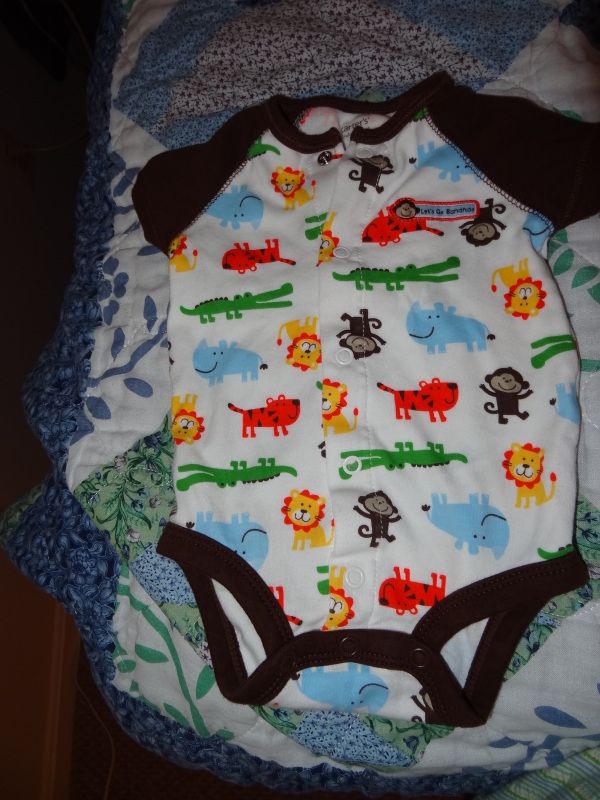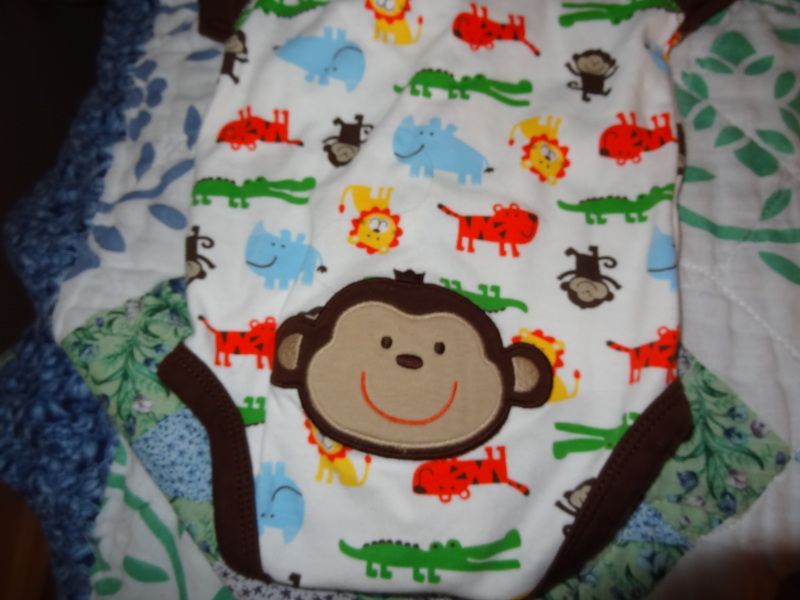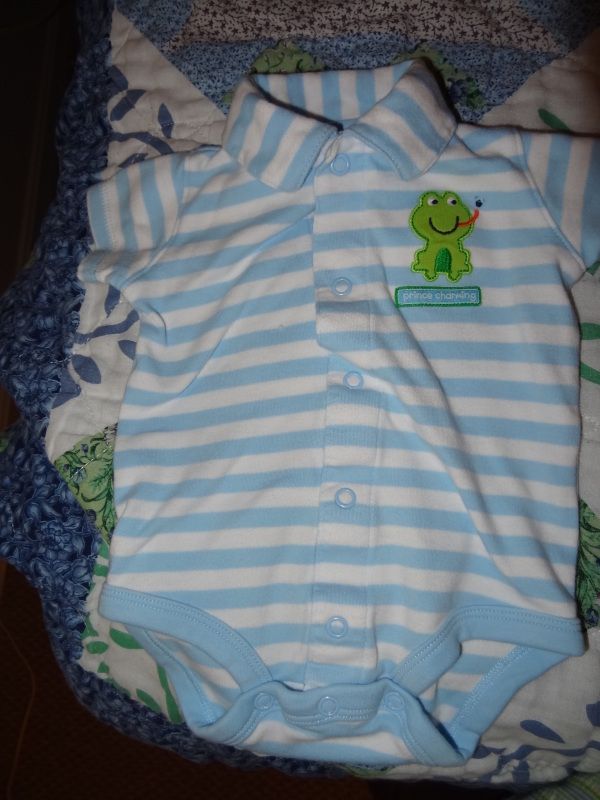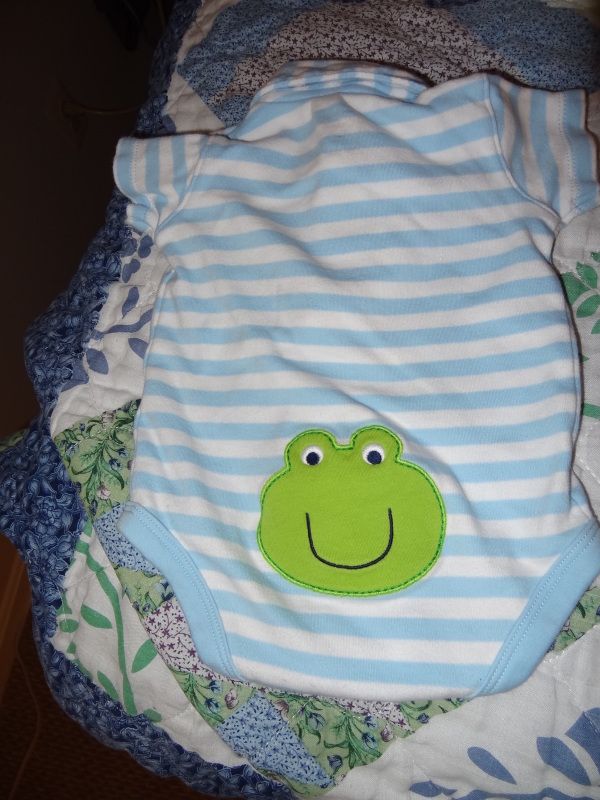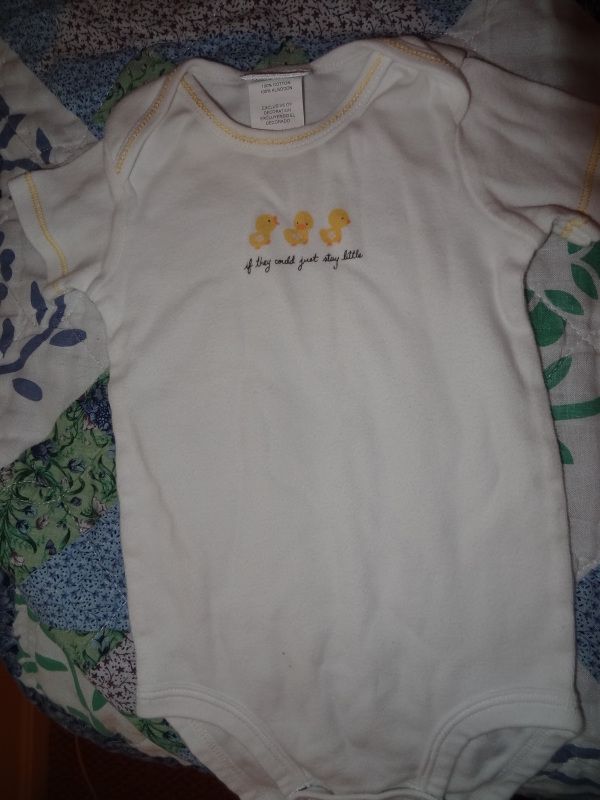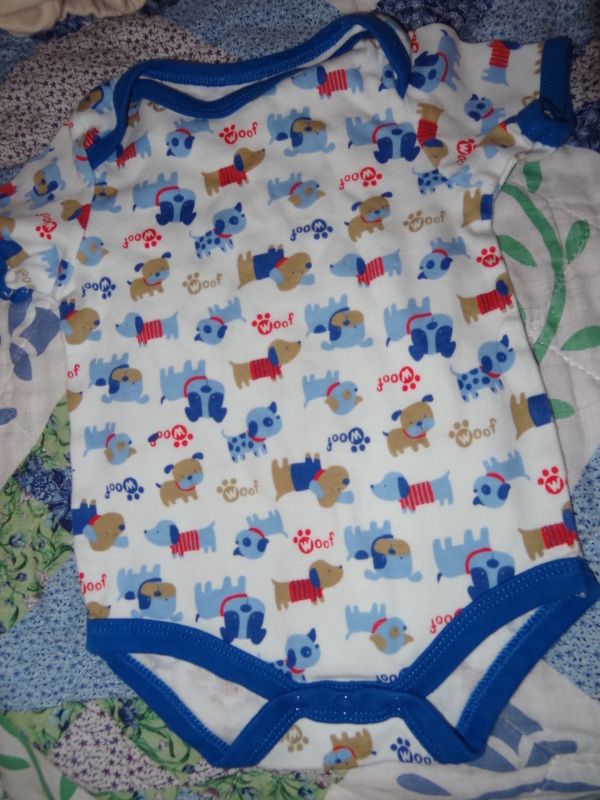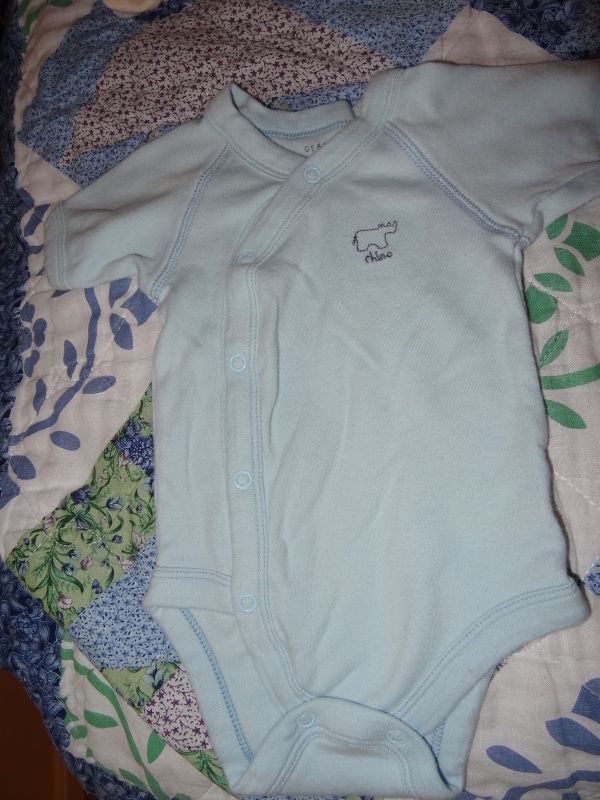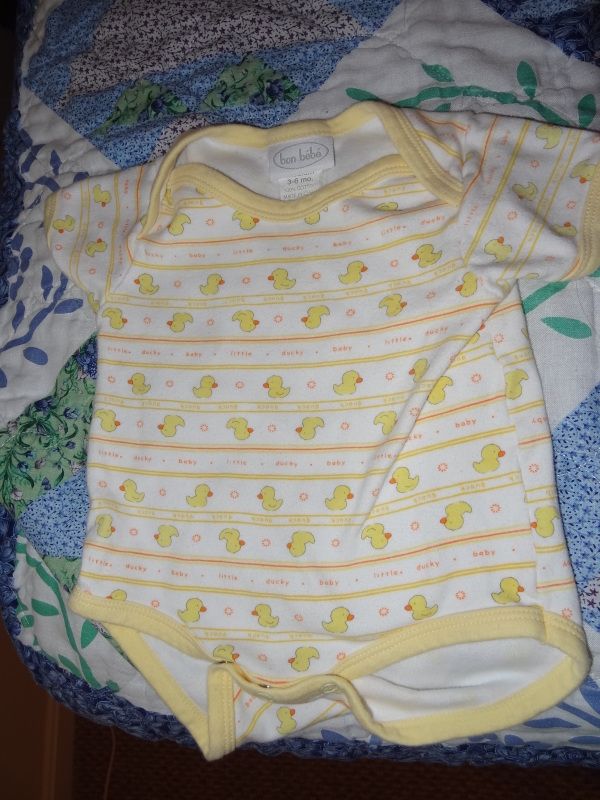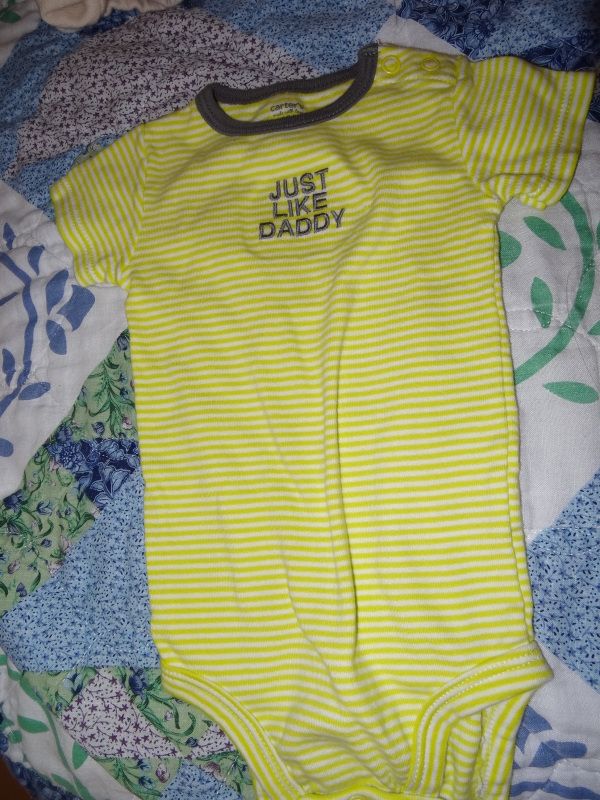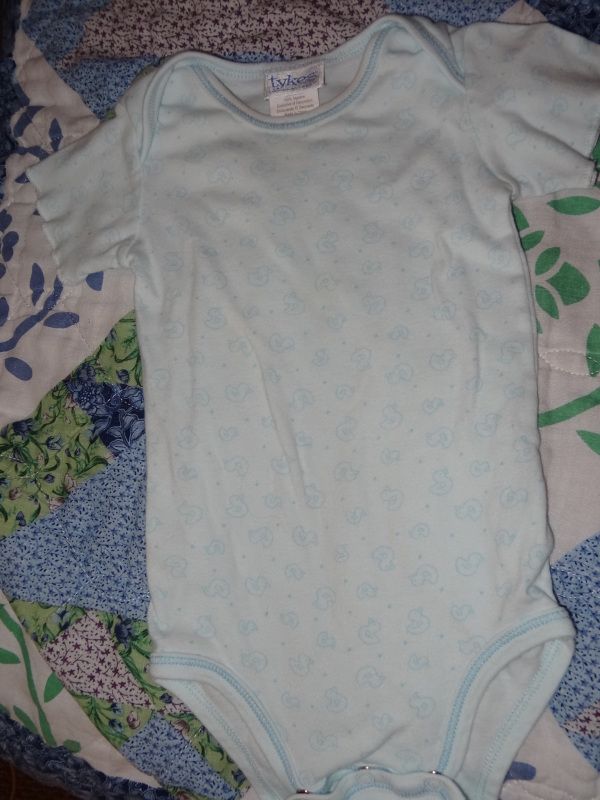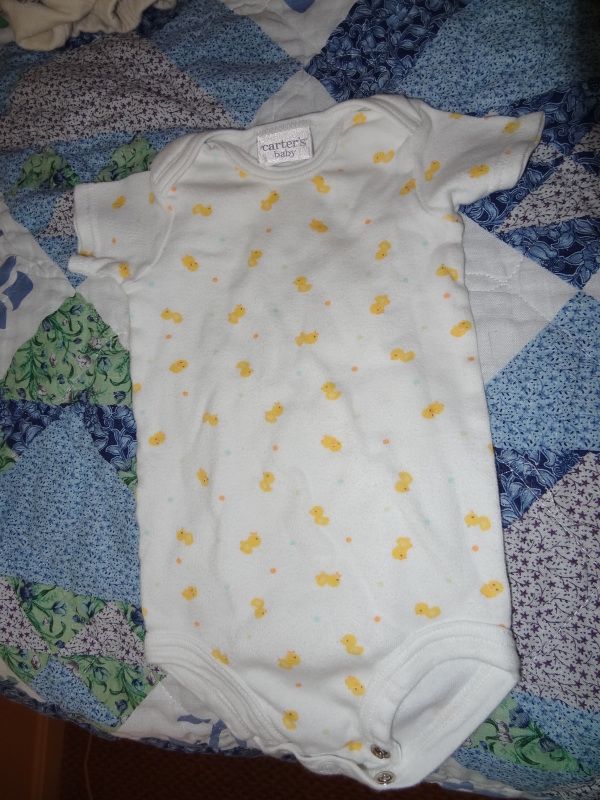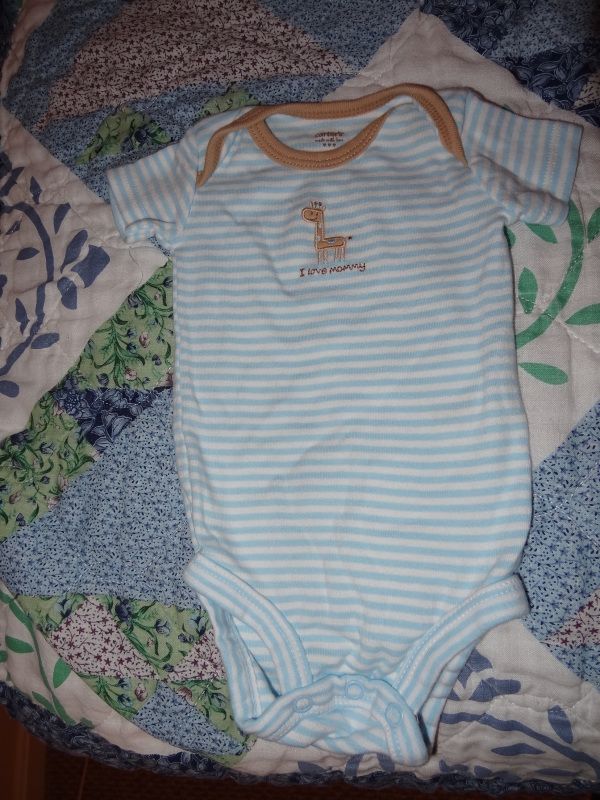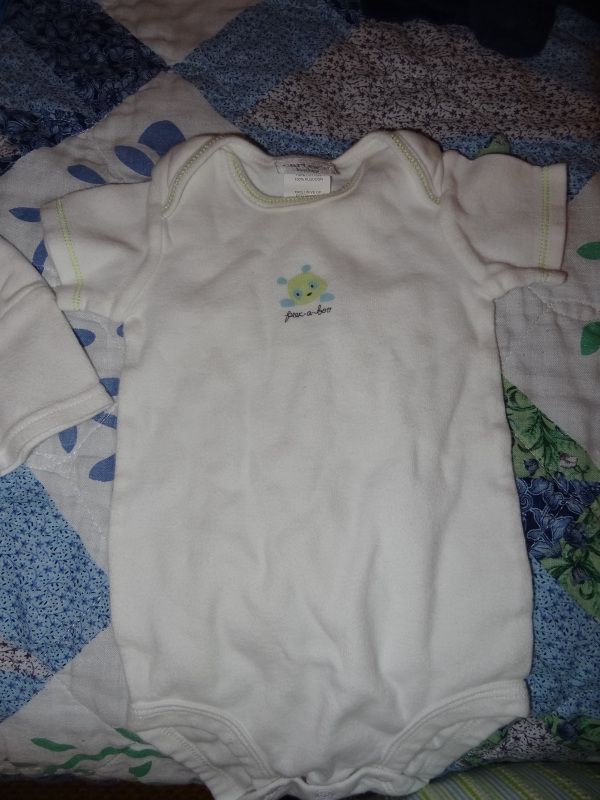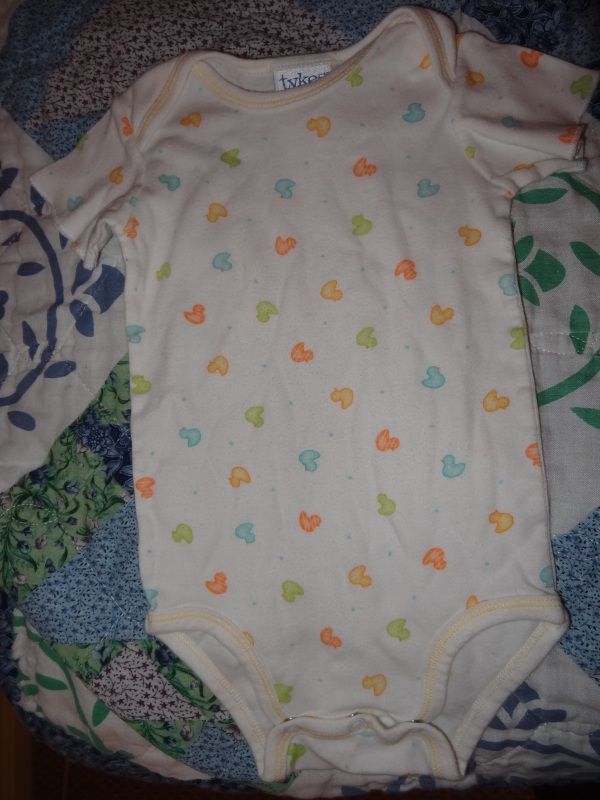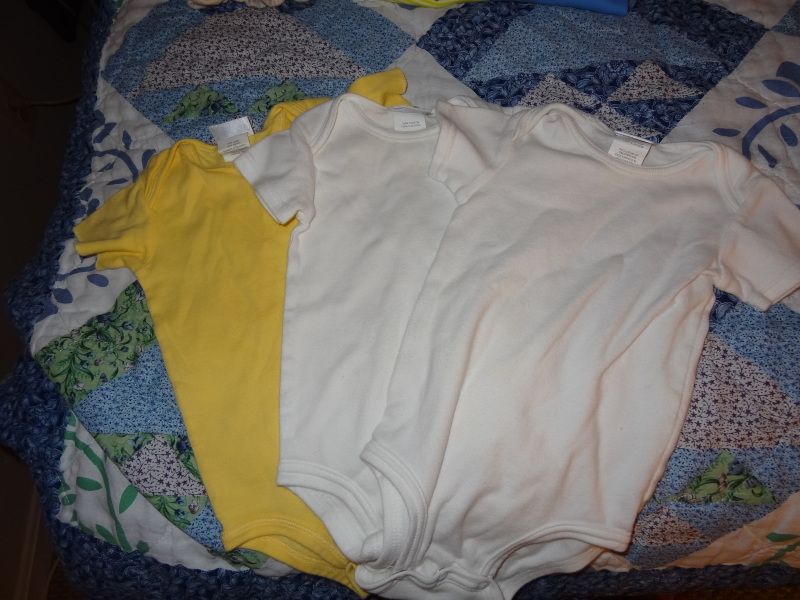 Sleepers and Sleep Sacks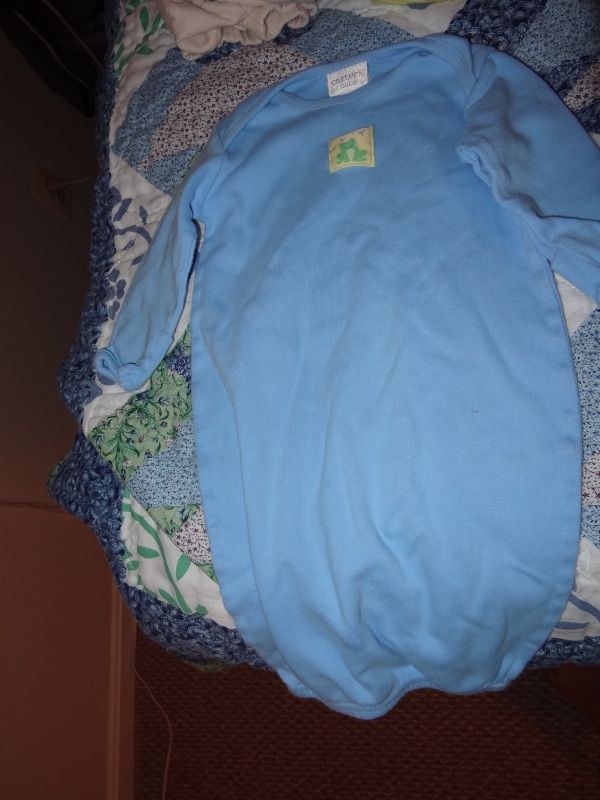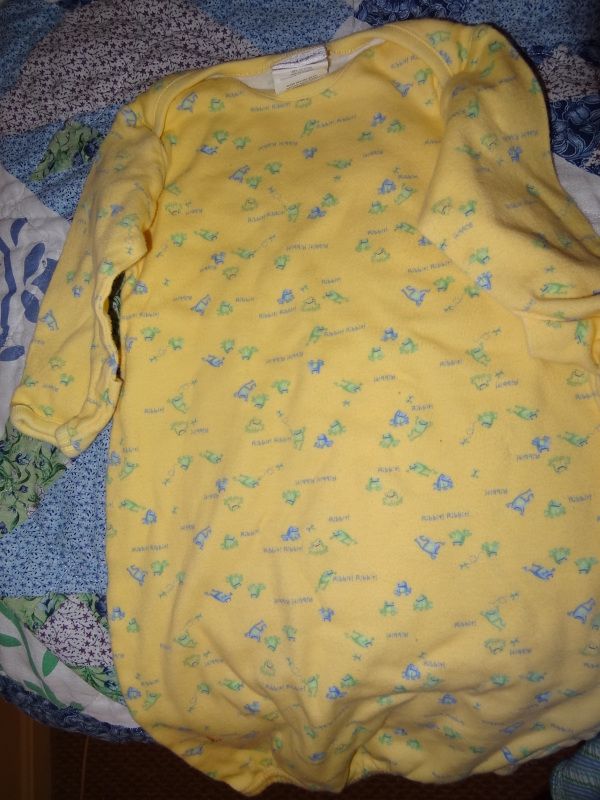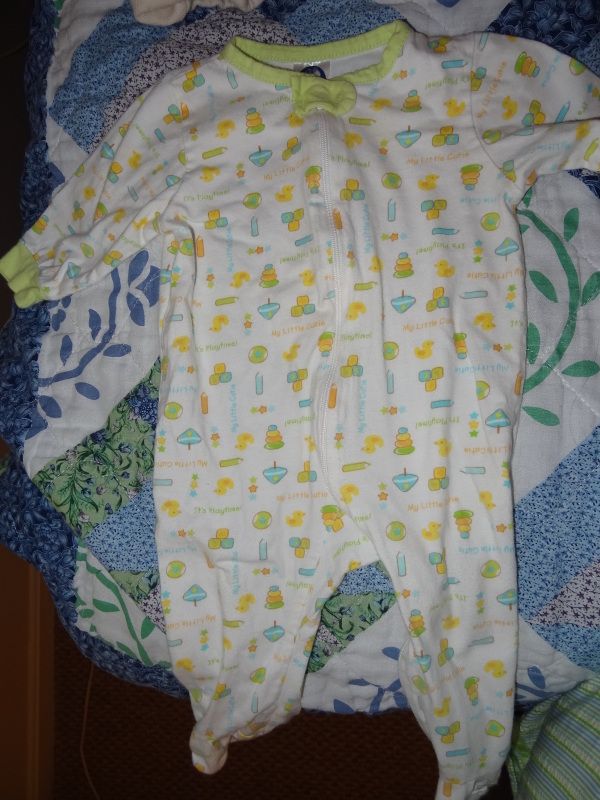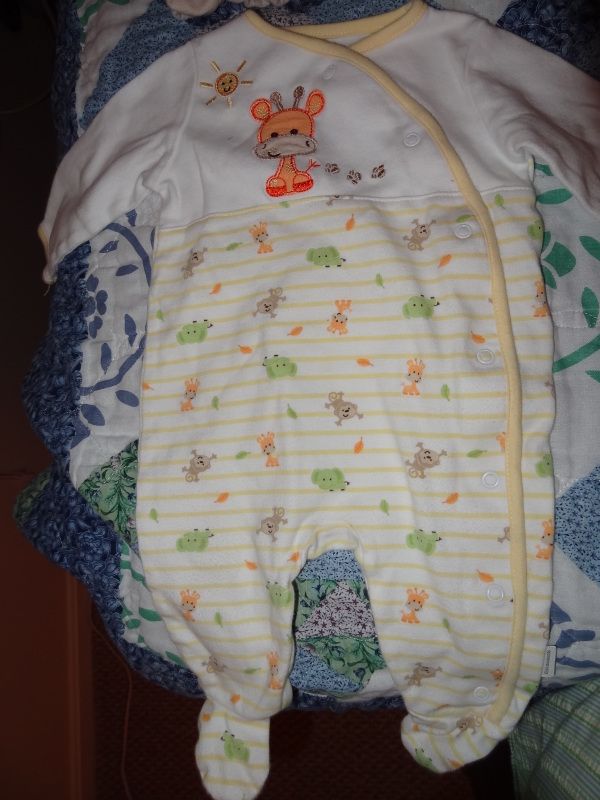 Sets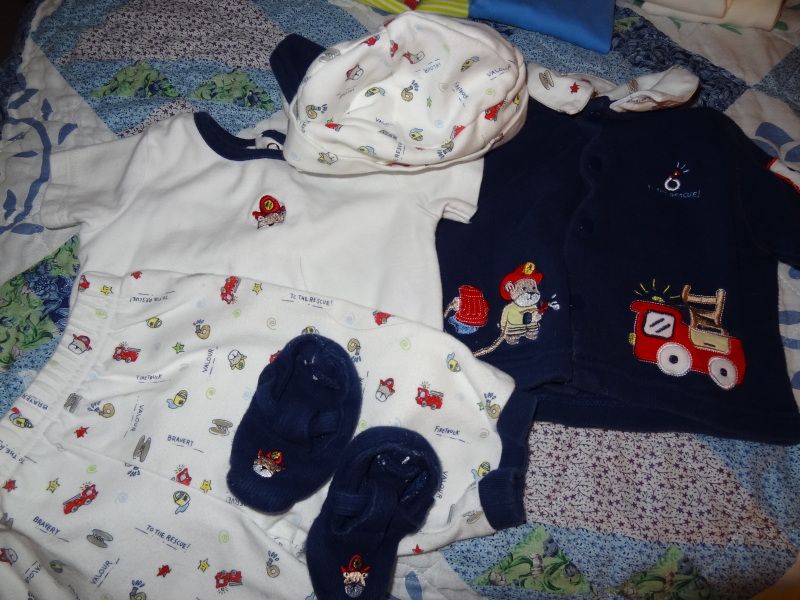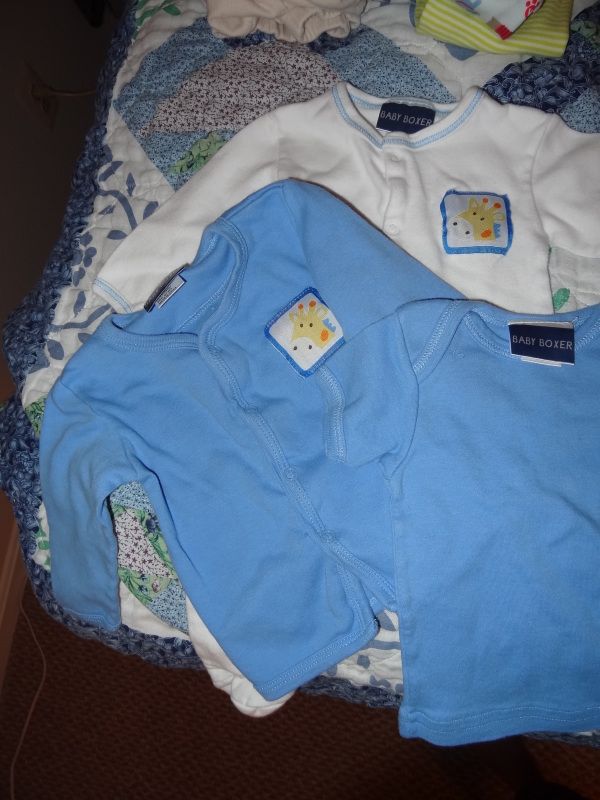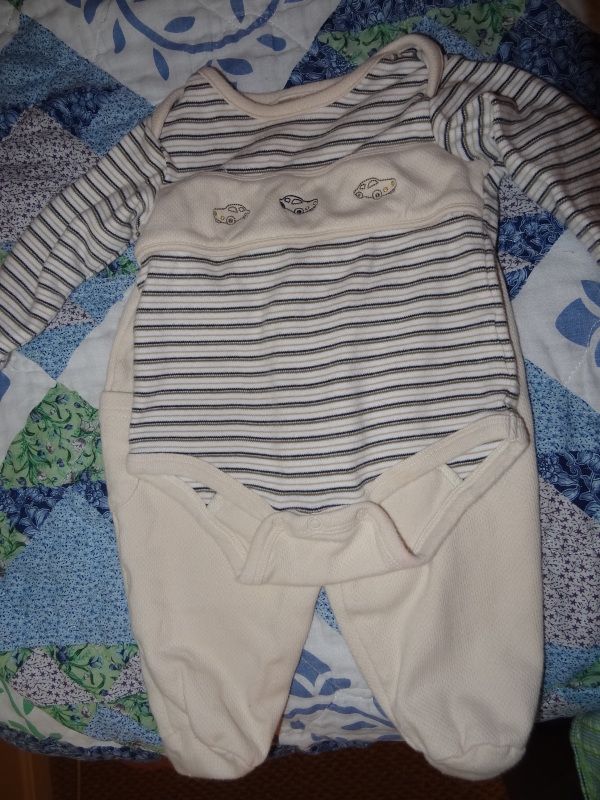 Pants and Shorts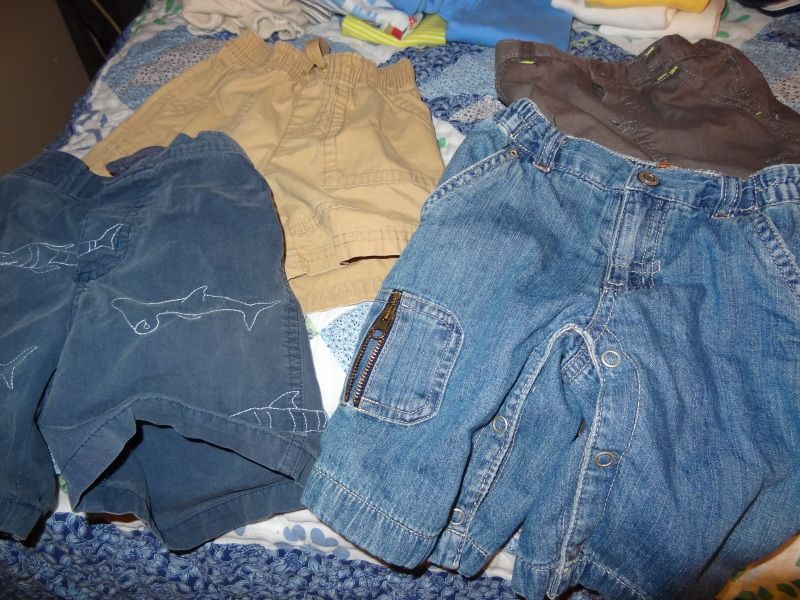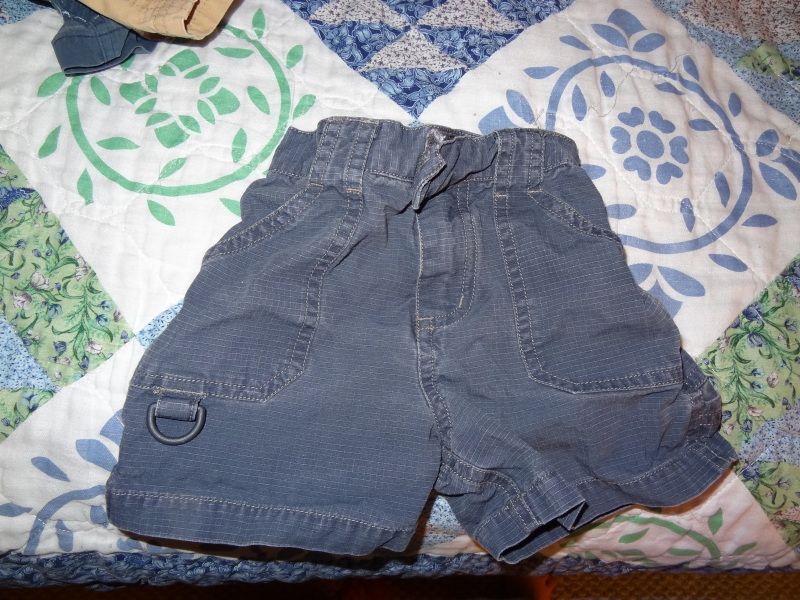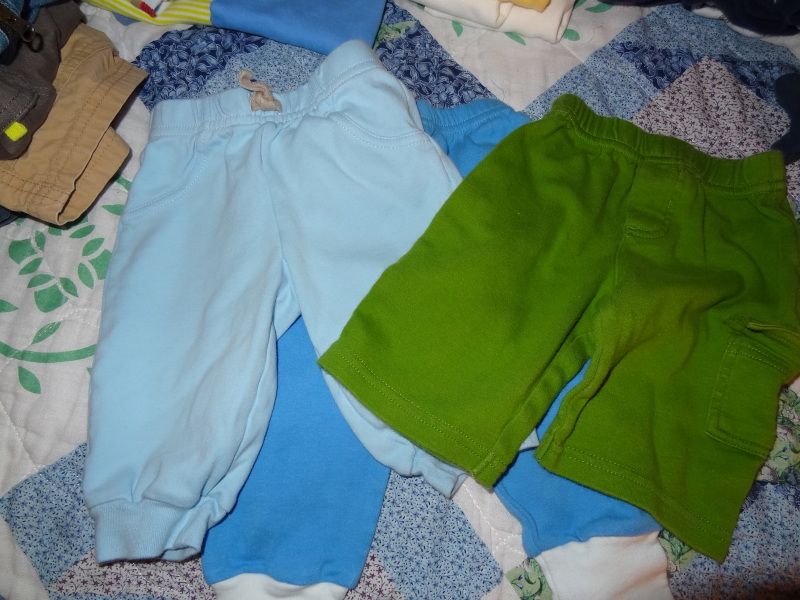 Bibs
(
There's a distinct possibility I have one for every day of the month now.)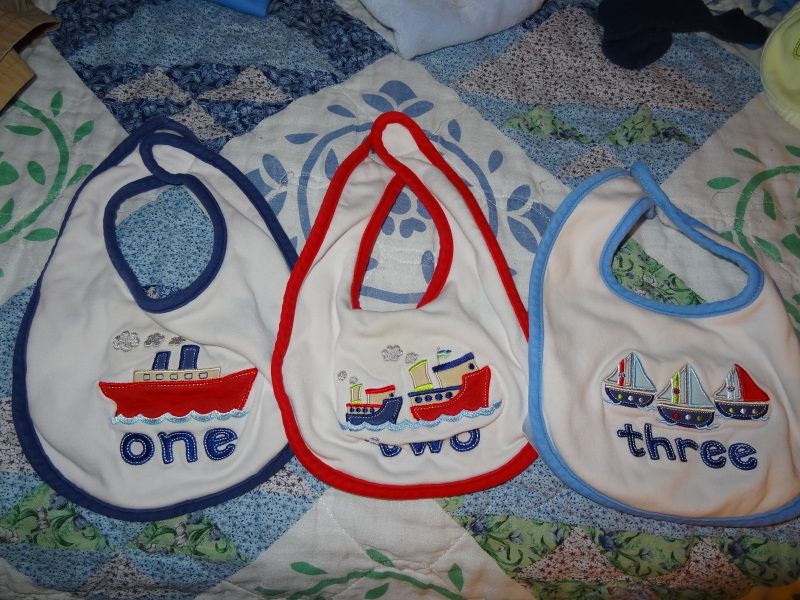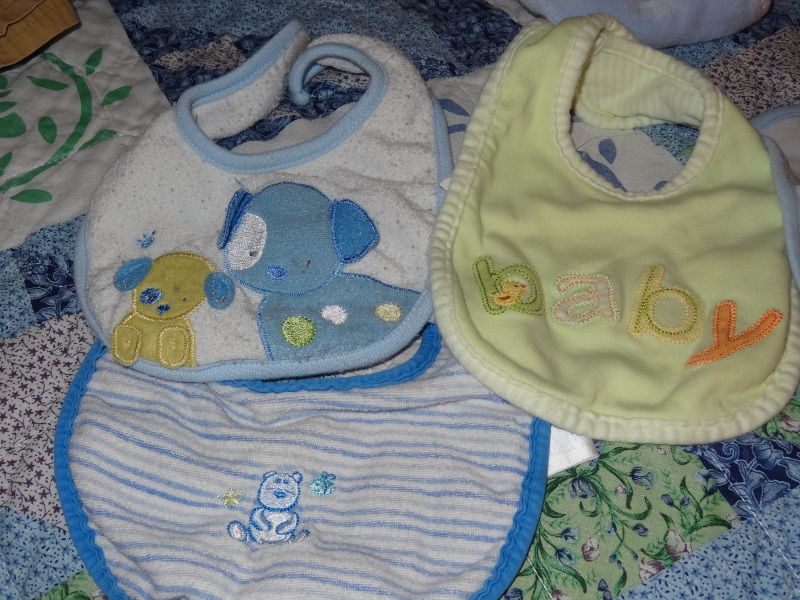 Pooh Blanket
(I bought 5-6 others, but they're nothing to write home about.)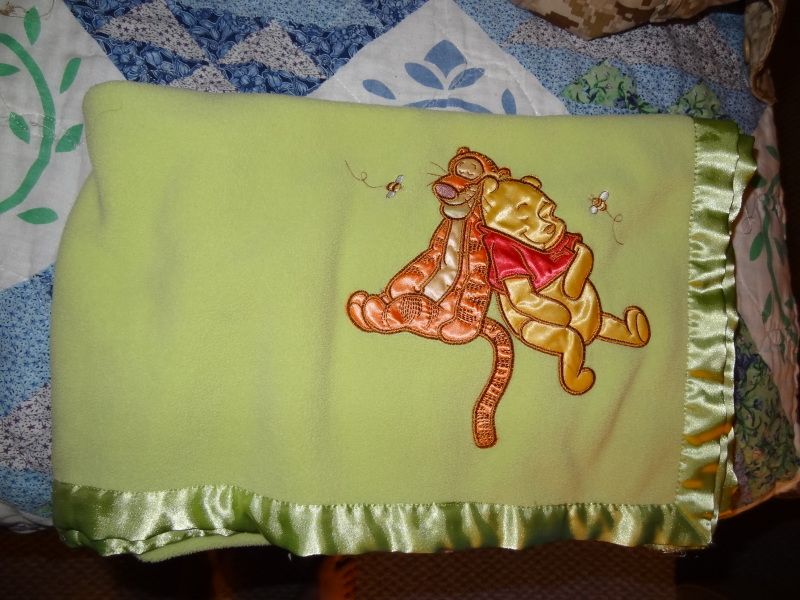 Not pictured
: 1 pair of khaki Bermuda maternity shorts; 1 pair of denim maternity shorts; bunch of baby - toddler socks, including several cool Gymboree pairs with grippers on the bottom; 5-6 blankets; changing mat and 3 covers.
Total cost: $104